Vivek Wadhwa
Books by Vivek Wadhwa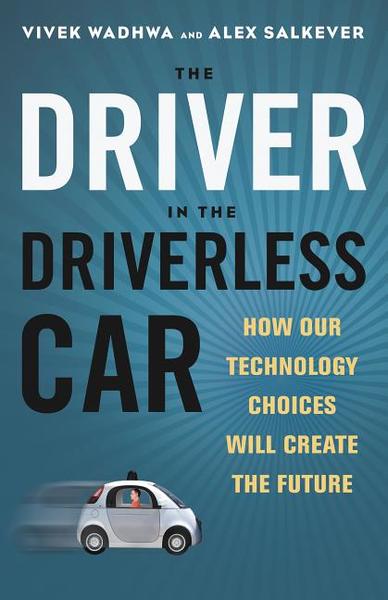 Available in: Paperback, Hardcover, Paperback - Large Print
This book teaches readers to evaluate the potential impact of any new technology by asking three simple questions. According to Vivek Wadhwa, it is up to everyone to choose how technology moves forward. Will our future be Star Wars or Mad Max? If we simply let change happen, we may give our vote to the dark side, which will steal our privacy and control everything by default.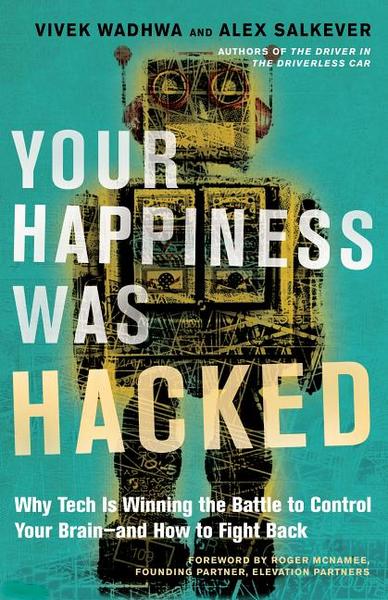 Available in: Hardcover
"Technology is a great servant but a terrible master. This is the most important book ever written about one of the most significant aspects of our lives--the consequences of our addiction to online technology and how we can liberate ourselves and our children from it."
--Dean Ornish, M.D. Founder & President, Preventive Medicine Research Institute, Clinical Professor of Medicine, UCSF, Author, The Spectrum Technology: your master, or your friend? Do you feel ruled by your smartphone and enslaved by your e-mail or social-network activities? Digital technology is making us miserable, say bestselling authors and former tech executives Vivek Wadhwa and Alex Salkever. We've become a tribe of tech addicts--and it's not entirely our fault. Taking advantage of vulnerabilities in human brain function, tech companies entice us to overdose on technology interaction. This damages our lives, work, families, and friendships. Swipe-driven dating apps train us to evaluate people like products, diminishing our relationships. At work, we e-mail on average 77 times a day, ruining our concentration. At home, light from our screens is contributing to epidemic sleep deprivation. But we can reclaim our lives without dismissing technology. The authors explain how to avoid getting hooked on tech and how to define and control the roles that tech is playing and could play in our lives. And they provide a guide to technological and personal tools for regaining control. This readable book turns personal observation into a handy action guide to adapting to our new reality of omnipresent technology.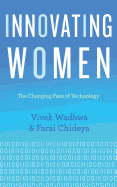 Available in: Paperback
From one of Time Magazine's "Forty Most Influential Minds in Technology" comes an essential collection of candid, first-hand accounts of women in technology.

Women in technology are on the rise in both power and numbers, and now it's more important than ever to not lose that momentum, to "lean in" and close the gender gap. Although they make up half of the population, only 14% of engineers in the United States are women. They take the seeds of technological advancement and build something life-changing, potentially life-saving. The future of technology depends on the full and active participation of women and men working together, and it is vital that women are both educated and encouraged to go into the tech sectors.

Hailed by Foreign Policy Magazine as a "Top 100 Global Thinker," professor, researcher, and entrepreneur Vivek Wadhwa, alongside award-winning journalist Farai Chideya, set out to collect anecdotes and essays from global leaders, sharing how their experiences in innovative industries frame the future of entrepreneurship. With interviews and essays from hundreds of women in STEM fields, including Google[X] VP Megan Smith, venture capitalist Heidi Roizen, Patriarch Partners CEO Lynn Tilton, and entrepreneur and technology executive Kim Polese, Innovating Women offers fresh perspectives on the challenges that women face, the strategies that they employ in the workplace, and how an organization can succeed or fail in its attempts to support the career advancement of women.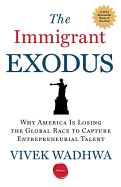 Available in: Paperback
A 2012 ECONOMIST BOOK OF THE YEAR Many of the United States' most innovative entrepreneurs have been immigrants, from Andrew Carnegie, Alexander Graham Bell, and Charles Pfizer to Sergey Brin, Vinod Khosla, and Elon Musk. Nearly half of Fortune 500 companies and one-quarter of all new small businesses were founded by immigrants, generating trillions of dollars annually, employing millions of workers, and helping establish the United States as the most entrepreneurial, technologically advanced society on earth. Now, Vivek Wadhwa, an immigrant tech entrepreneur turned academic with appointments at Duke, Stanford, Emory, and Singularity Universities, draws on his new Kauffman Foundation research to show that the United States is in the midst of an unprecedented halt in high-growth, immigrant-founded start-ups. He argues that increased competition from countries like China and India and US immigration policies are leaving some of the most educated and talented entrepreneurial immigrants with no choice but to take their innovation elsewhere. The consequences to our economy are dire; our multi-trillion dollar loss will be the gain of our global competitors. With his signature fearlessness and clarity, Wadhwa offers a concise framework for understanding the Immigrant Exodus and offers a recipe for reversal and rapid recovery.