Vivek Wadhwa
Books by Vivek Wadhwa
Available in: Hardcover, Paperback - Large Print
This book teaches readers to evaluate the potential impact of any new technology by asking three simple questions. According to Vivek Wadhwa, it is up to everyone to choose how technology moves forward. Will our future be Star Wars or Mad Max? If we simply let change happen, we may give our vote to the dark side, which will steal our privacy and control everything by default.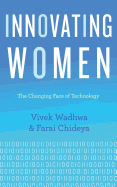 Available in: Paperback
From one of "Time Magazine's" "Forty Most Influential Minds in Technology" comes an essential collection of candid, first-hand accounts of women in technology. Women in technology are on the rise in both power and numbers, and now it's more important than ever to not lose that momentum, to "lean in" and close the gender gap. Although they make up half of the population, only 14% of engineers in the United States are women. They take the seeds of technological advancement and build something life-changing, potentially life-saving. The future of technology depends on the full and active participation of women and men working together, and it is vital that women are both educated and encouraged to go into the tech sectors. Hailed by "Foreign Policy Magazine" as a "Top 100 Global Thinker," professor, researcher, and entrepreneur Vivek Wadhwa, alongside award-winning journalist Farai Chideya, set out to collect anecdotes and essays from global leaders, sharing how their experiences in innovative industries frame the future of entrepreneurship. With interviews and essays from hundreds of women in STEM fields, including Google[X] VP Megan Smith, venture capitalist Heidi Roizen, Patriarch Partners CEO Lynn Tilton, and entrepreneur and technology executive Kim Polese, "Innovating Women" offers fresh perspectives on the challenges that women face, the strategies that they employ in the workplace, and how an organization can succeed or fail in its attempts to support the career advancement of women.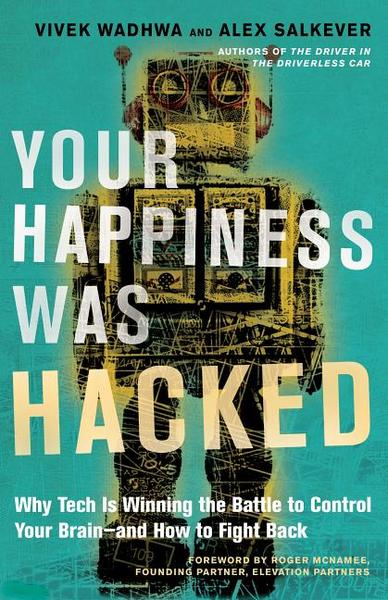 Available in: Hardcover
Technology promises to help us achieve our dreams, connect us to everyone, and free up time--so why are we more miserable then ever? Wadhwa and Salkever show that our unhappiness can be traced to a concerted effort by tech companies to mold our thoughts and behavior to accomplish their goals. For all its considerable benefits, many argue that technology has been instrumental in eroding security, privacy, and community. But Vivek Wadhwa and Alex Salkever argue that the truth is far more insidious: technology is actively robbing us of our happiness by making us so reliant on it that it becomes an addiction. Tech companies have all the weapons--sophisticated tracking bots, GPS coordinates, and algorithms that determine the optimal ways to distract us to their products and apps--even secret coding that defeats government monitoring and supervision--but Vivek and Salkever now provide us with insights and techniques to fight back. They focus on four key areas: Love, Work, Self, and Society. In each case, they document how the promise of technology has mutated into addiction and despair, and they lay out strategies to take back control by understanding the addictive mechanisms at the root of technology overload.