David Cottrell
Books by David Cottrell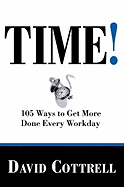 Available in: Paperback
One of the greatest challenges today is improving productivity and morale at the same time. This book provides practical tips on how to do that. The tips shared in Time! can help every employee find 10, 20 or even 90 minutes a day to invest more wisely.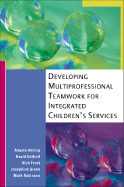 Available in: Paperback
""This book tackles an important subject in a clear and accessible way. It is rooted in rigorous qualitative research, the methods of which are carefully described. It is also intensely practical."
Adoption & Fostering"
Multiprofessional practice in the delivery of services is a central government imperative in the UK and other countries. This book offers a practical resource to professionals charged with conceptualising, planning, implementing and evaluating multiprofessional practice in children's services. The book: Exemplifies what multiprofessional work looks like in practice Examines real dilemmas faced by professionals trying to make it work, and shows how these dilemmas can be resolved Considers lessons to be learnt, implications for practice and recommendations for making multiprofessional practice effective Discussion of dilemmas facing multiprofessional teams include organising and managing multi-professional teams, supporting professionals as they learn to adapt to new roles and responsibilities, and learning how to share professional knowledge and expertise.
Featuring useful guidance, theoretical frameworks and evidence-based insights into practice, this book is a key resource for students on courses studying early childhood and families, as well as social workers, teachers, support workers in children's centres, family support workers, health workers, and managers of a range of children and youth services.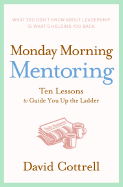 Available in: Hardcover
Building on the success of his self-published book, "Monday Morning Leadership," David Cottrell presents a business parable that combines the wisdom of Jack Welch and Jim Collins with an inspirational tone reminiscent of "Tuesdays With Morrie."