Les Mc Keown
Books by Les Mc Keown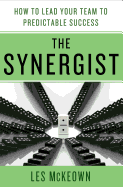 Available in: Hardcover
A leadership model that trains managers to come together to deliver success overcoming the gridlock and comprises that typically water down the team approach."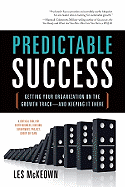 Available in: Hardcover
No matter where a company fits on the author's evolutionary path, this book will enable managers to restore equilibrium, reignite confidence, and move the company forward to unprecedented growth. It combines market positioning and management analysis. The author uses case studies, action points, and penetrating insights to illuminate the path to success. He is a highly experienced entrepreneur and consultant. A leading advisor to large and small businesses around the world, the author has launched and managed over forty businesses.