Mike Robbins
Books by Mike Robbins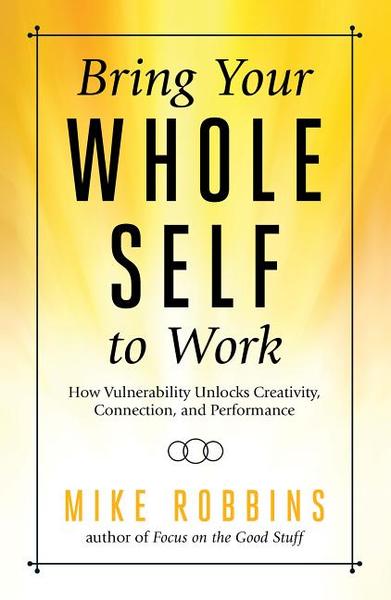 Available in: Hardcover
In today's work environment, the lines between our professional and personal lives are blurred more than ever before. Whatever is happening to us outside of our workplace--whether stressful, painful, or joyful--follows us into work as well. We may think we have to keep these realities under wraps and act as if we "have it all together." But as Mike Robbins explains, we can work better, lead better, and be more engaged and fulfilled if--instead of trying to hide who we are--we show up fully and authentically.Mike, a sought-after motivational speaker and business consultant, has spent more than 15 years researching, writing, and speaking about essential human experiences and high performance in the workplace. His clients have ranged from Google to Citibank, from the U.S. Department of Labor to the San Francisco Giants. From small start-ups in Silicon Valley to family-owned businesses in the Midwest. From what he's seen and studied over the years, Mike believes that for us to thrive professionally, we must be willing to bring our whole selves to the work that we do.Bringing our whole selves to work means acknowledging that we're all vulnerable, imperfect human beings doing the best we can. It means having the courage to take risks, speak up, have compassion, ask for help, connect with others in a genuine way, and allow ourselves to be truly seen. In this book, Mike outlines five principles we can use to approach our own work in this spirit of openness and humanity, and to help the people we work with feel safe enough to do the same, so that the teams and organizations we're a part of can truly succeed."This book will offer you insights, ideas, and tools to inspire you to bring all of who you are to the work that you do--regardless of where you work, what kind of work you do, and with whom you do it. And, if you're an owner, leader, or just someone who wants to have influence on those around you--this book will also give you specific techniques for how to build or enhance your team's culture in such a way that encourages others to bring all of who they are to work.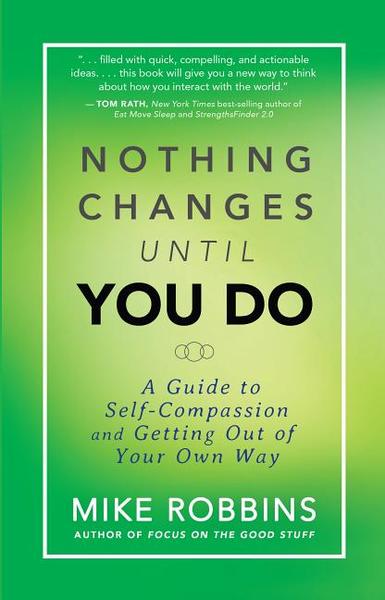 Available in: Paperback
Best-selling author Mike Robbins had a life that many little boys dream of. Drafted by the New York
Yankees directly out of high school, Mike decided instead to postpone his professional baseball career until he finished college. After a successful stint at Stanford, he began life in the minor leagues as a pitcher with the Kansas City Royals organization, where he played for three years until an injury benched him for good. This devastating disappointment changed his life in wonderful ways that he could have never imagined. He now teaches and speaks around the world about teamwork, emotional intelligence, and the value of appreciation and authenticity.
In Nothing Changes Until You Do, Mike's third book, he looks at one of the most important and challenging aspects of life—our relationship with ourselves. Even the most successful person struggles with this delicate relationship, which has created an epidemic of self-criticism, self-doubt, and thinking that our value is directly connected to the external world—our jobs, our finances, our appearance, our accomplishments, and so on.
Through 40 short essays, Mike shows readers that none of this is true, and brings to light a new way to look at life. With themes spanning from the importance of trusting yourself to the benefits of vulnerability to the strength inherent in embracing powerlessness and change, Mike will help readers get out of their own way, so they can live a good life. He shows that with a little self-compassion and a healthy dose of self-acceptance, anyone can turn away from the negatives that manifest because of a critical self-perception—things like unkindness, addictions, sabotaged relationships, unnecessary drama, and more.
Making peace with ourselves is fundamental to happiness. The suggestions, insights, and reminders of this book will allow readers to have more compassion, more acceptance, and more love for themselves—thus giving them access to more compassion, more acceptance, and more love for the people (and everything else) in their lives.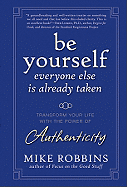 Available in: Hardcover
Robbins shows how authenticity is about overcoming fear or embarrassment and accepting oneself without pretensions, bluff, or fakery. He writes about being able to make mistakes but recovering with honesty, humility, and resilience.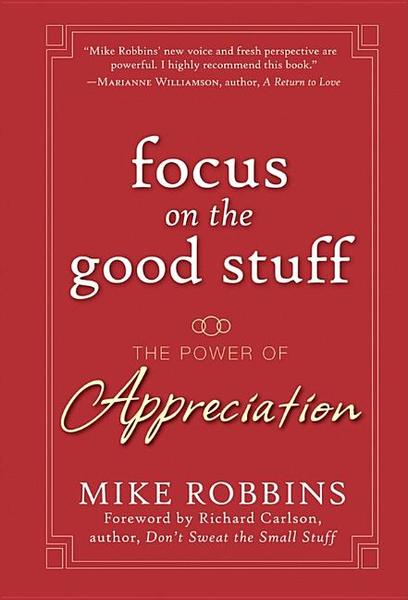 Available in: Hardcover
Written by a former professional baseball player whose career was ended with an injury to his pitching arm in the middle of his third season, Focus on the Good Stuff is filled with passion, authenticity, and humor. Author Mike Robbins offers a step-by-step program with exercises for overcoming negative influence and obstacles, creating a truly grateful approach to life, and establishing an environment that can support success and peace of mind.