Bernadette Jiwa
Bernadette Jiwa is a recognised global authority on business philosophy and the value of story in business, innovation and marketing and the author of several best-selling books on marketing and brand storytelling. Her popular blog was voted Best Australian Business Blog in 2012 and has featured three times on Smart Company's Best Australian Business Blog list, topping it in 2016. Bernadette advises, consults and speaks with entrepreneurs and business leaders, from startups to Fortune 500 companies, who want to do work they're proud of and create the future they want to see. Her work takes her from Melbourne to New York (and everywhere in between).
Books by Bernadette Jiwa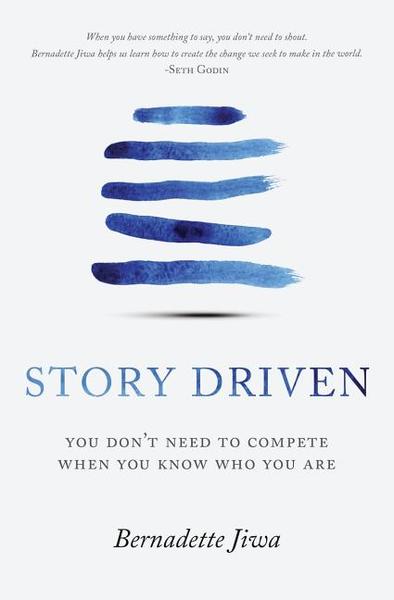 Available in: Paperback
"Every one of us-- regardless of where we were born, how we were brought up, how many setbacks we've endured or privileges we've been afforded-- has been conditioned to compete to win. Ironically, the people who create fulfilling lives and careers--the ones we respect, admire and try to emulate--choose an alternative path to success. They have a powerful sense of identity. They don't worry about differentiating themselves from the competition or obsess about telling the right story. They tell the real story instead. Whether you're an individual or you're representing an organisation or a movement, a city or a country, 'Story Driven' gives you a framework to help you consistently articulate, live and lead with your story. This book is about how to stop competing and start succeeding by being who you are, so you can do work you're proud of and create the future you want to see"--Page 4 of cover.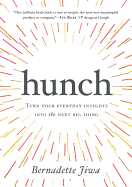 Available in: Hardcover
Where will your next big idea come from?

Analyzing hard data? A corporate brainstorming session? Customer focus groups? Or closer to home?

Successful people don't wait for proof that their idea will work. They learn to trust their gut and go. In Hunch, international bestselling author and business adviser Bernadette Jiwa shows you how to harness the power of your intuition so you can recognize opportunities others miss and create the breakthrough idea the world is waiting for. She explores inspired hunches, from one that led to the launch of the breakout GoldieBlox brand to another that helped a doctor reduce infant mortality rates around the world. Filled with success stories, reflection exercises, and writing prompts, Hunch is the indispensable guide to embracing your unique potential and discovering your own winning ideas.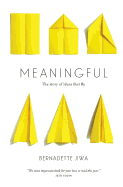 Available in: Paperback
"The most important book for your boss to read this year."
-SETH GODIN
"Empathy, relevance, and affinity-three great concepts to help you make a dent in the universe. Jiwa explains a whole new way to innovate and change the world."
-GUY KAWASAKI
"A must read for any entrepreneur or marketer. It's full of lots of "aha" moments with a concrete tool that you can implement immediately. This book should be added to every marketer's toolkit!"
-DIANE DIAZ, Instructor Digital Storytelling & Branding, FULL SAIL UNIVERSITY
"This book and the Story Strategy Blueprint inside are invaluable for anyone who wants to disrupt their industry and to know and genuinely matter to their customers. Bernadette's unique views and teachings will give you the most important, empathetic tools to know the consumer and be a successful storyteller."
-ANTONIO ZEA, Global Director, Football Footwear, UNDER ARMOUR
"As marketers our future value and success relies on using our customers as our compass. Through inspiring case studies, learn about the Innovation Trifecta and how affinity that is earned, rather than attention that is bought can power your business growth. Bernadette digs deep to explain why brands that give a damn make a difference and win in terms of profits, people and the planet."
-LEE TONITTO, CEO, AUSTRALIAN MARKETING INSTITUTE
One of Inc Magazine's Top Business Books of 2015.
Our new digital landscape has spawned an entrepreneurial culture and the belief that anyone with a laptop and an Internet connection has the power to change the world-to create an idea that flies. But for every groundbreaking business that started this way, a thousand others have stalled or failed. Why? What's the secret to success? What do Khan Academy, the GoPro camera, the Dyson vacuum cleaner and Kickstarter have in common?
After years of consulting with hundreds of innovators, creatives, entrepreneurs and business leaders to help them tell the stories of their ideas, I have discovered something: every business that flies starts not with the best idea, the biggest budget or better marketing, but with the story of someone who wants to do something-and can't.
We don't change the world by starting with our brilliant ideas, our dreams; we change the world by helping others to live their dreams. The story of ideas that fly is the story of the people who embrace them, love them, adopt them, care about them and share them. Successful ideas are the ones that become meaningful to others-helping them to see what's possible for them.
Our ideas fly when we show others their wings.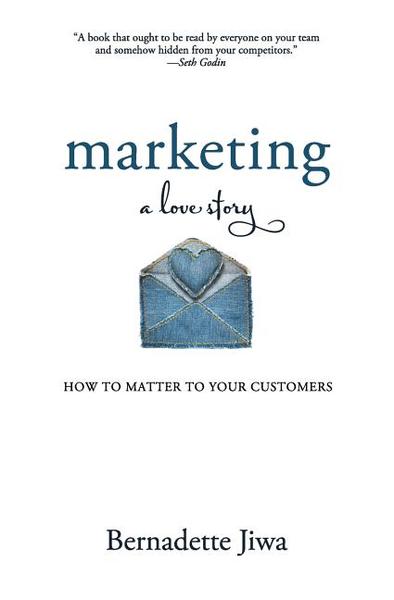 Available in: Paperback
"Bernadette's back, and just in time. This is her finest work, a book that ought to be read by everyone on your team, and somehow hidden from your competitors." -SETH GODIN
One of the biggest challenges we face as entrepreneurs and innovators is understanding how to make our ideas resonate. We tend to have no shortage of ideas, but we struggle to tell the story of how they are going to be useful in the world and why they will matter to people. Marketing is the way we communicate how our ideas translate to value for people in a marketplace.
Marketing has become a necessary evil for every business, but what if we adopted a different view of it?
What if marketing was less about promotion or coercion and more about reaching out to people and helping them to solve problems?
What if marketing was how we found more ways to do better work and to matter to our customers?
What if marketing was where we began our journey towards understanding what people need and want?
What if it was our vantage point for seeing the world through the eyes of our customers?
How different would marketing be then?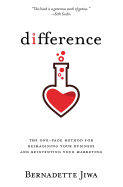 Available in: Paperback
"This book is a generous work of genius. The Difference Map is now an essential component for anyone who is serious about doing work that matters, and Bernadette Jiwa is the bright new star to lead us there." -SETH GODIN
MARKETING IS NOT A DEPARTMENT-IT'S THE STORY OF HOW YOU CREATE DIFFERENCE FOR YOUR CUSTOMERS.
We spent $500 billion globally on advertising in 2013. Every year we're spending more money, to interrupt more people, more often, with messages they don't care about and don't pay attention to. We've come to believe that the way to succeed is to have an advantage-by being different or better, more visible, or just plain louder.
What if, instead of finding ways to be one step ahead of your competition, you could build and market your business to give people a reason to choose you? What if you could completely reinvent a category or experience? What if you could stop trying to beat the competition, and become the competition?
'Difference' lifts the lid on how brands like Airbnb, Uber and Apple have succeeded by creating difference and gives you a new one-page method for reimagining your business and reinventing your marketing. It helps you to recognise opportunities that create value, to develop products and services that people want, and to matter to your customers.
ADVANCE PRAISE FOR 'DIFFERENCE'
An inspiring read and a truly powerful tool. Bernadette is a rare find - she doesn't just know what she's talking about, she's not afraid to stand for why it matters. What better way to describe the challenge we all face in trying to make real connections in today's world?"
-JONATHAN RAYMOND EMYTH, CHIEF BRAND OFFICER
"Have you wondered about that 'certain something' that makes an extraordinary business? Bernadette's stylish little book is that 'certain something' explained."
-MARK SCHAEFER AUTHOR OF RETURN ON INFLUENCE
Bernadette is the Banksy of the marketing world.
-MERRYN PADGETT FOUNDER EARTH & SEA CREATIVE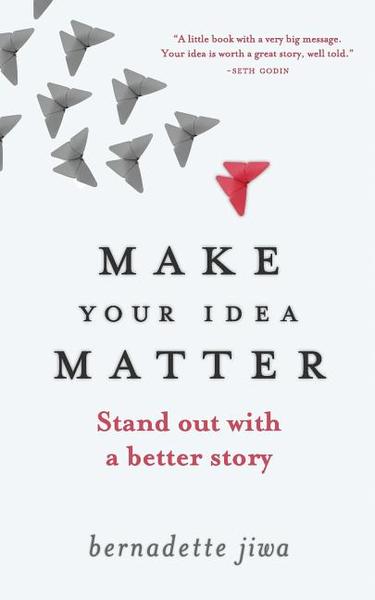 Available in: Paperback
The path to success is littered with great ideas poorly marketed. Don't let yours be one of them.
"A little book with a very big message. Your idea is worth a great story, well told."
SETH GODIN - Author of All Marketers Tell Stories
Make Your Idea Matter is a call to action for entrepreneurs, emerging brands and anyone with a great idea, who knows that to stand out in today's noisy world they need to tell a better story.
It is full of bite-sized business and brand storytelling ideas originally sparked on Bernadette Jiwa's award-winning business blog TheStoryofTelling.com.
Use this book as both inspiration and guide to help you tell the best stories you can tell about your business, your ideas and the work that matters to you.
You don't have to start on page one and work your way through, or even read it from front to back. Each topic stands on its own so dip in and out. Reawaken a thought or an idea you've already had. Spark new ones. Discover different ways of thinking about your business, what you do and how you tell your story. Then go make your idea matter.
ADVANCE PRAISE FOR MAKE YOUR IDEA MATTER
"Every story you tell is a choice, and the choices you make matter. For best results make the choice to read this book."
CHRIS GUILLEBEAU - Author of The $100 Startup
"Make Your Idea Matter' is a book that's easy to get into and hard to escape. Full of valuable, original, engaging content. Bernadette Jiwa has been likened to 'a female Seth Godin' and I have to agree."
ROBERT GERRISH - Director of Flying Solo, Australia's Micro Business Community
"The most brilliant people I have known have the rare ability to distill complexity to an essence. This is what Bernadette Jiwa does for entrepreneurs in Make Your Idea Matter."
MARK SCHAEFER - Author of Return on Influence & The Tao of Twitter
"If I discover one useful insight in a business book, I consider the time well spent. This surprising little book delivers them in spades!"
TOM ASACKER - Author of A Clear Eye for Branding
"Now is your time to make a difference, your time to be the best at what you love doing, your time to use your skills to enrich not only your own life, but the lives of each and every individual you do business with.
More and more small businesses are taking impressive leads in their industries, making giant multinationals look cumbersome and unfriendly in comparison. You can do the same, and the first thing on your "to do" list should be to read this book. Bernadette has written a fantastic collection of stories to inspire, to provoke, to make you think, to generate ideas, and to bring your business to the next level. It doesn't matter if your idea has been done before, because as Bernadette rightly points out, it hasn't been done by you."
DAVID AIREY - Author of Logo Design Love