Entrepreneur Magazine
Books by Entrepreneur Magazine
Available in: Paperback
Like making deals and money but don't care for the daily grind?
Then consider becoming a middleman--the wholesaler--who buys goods from the manufacturer and sells them to retailers for a profit. With millions of products on the market already and new ones coming every day, the wholesale economy has plenty of room for growth. This easy-to-read guide covers locating manufacturers and retailers, securing product exclusives, and identifying prime locations for wholesale distributorship. With insider secrets for beating the competition and step-by-step instruction on how to start making money today, this fully revised third edition also covers he Internet's growing role in distribution, effective strategies for dealing with shrinking profit margins, and specific product lines to focus on for maximum success.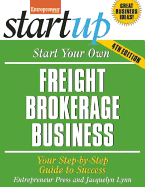 Available in: Paperback
Looking to start a business and turn a profit in a very short time?
Then becoming a freight broker is likely for you! The experts at Entrepreneur lay out a step-by-step approach to starting a freight brokerage business, showing aspiring entrepreneurs how to establish a business, define services, find reliable carriers, set rates, and more. Requiring no special training or knowledge of the shipping industry, this guide provides real life examples, sound business advice, and priceless tips on creating a successful company in this billion-dollar industry.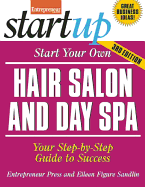 Available in: Paperback
Personal care, newfound energy, and a revitalized appearance remain invaluable commodities among consumers. Learn the ins and outs of starting a successful business in one of today's hottest industries: salons and day spas. From laying the groundwork and establishing yourself in the marketplace to holding a grand opening and developing service policies, this step-by-step guide takes you from big-picture plans to day-to-day dealings in your new spa and salon. Plus, gain insight, advice, and tips from interviews with practicing hair salon and day spa owners.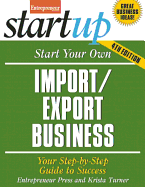 Available in: Paperback
Importing and exporting are trillion-dollar industries - but that doesn't mean they're just for big business. In fact, small businesses make up about 96 percent of this field. Get your share of an ever-expanding economy with the essential advice in this top-selling guide. As a successful import/export agent, you can net a healthy six-figure income by matching buyers and sellers from around the globe, right from your own home. This book is loaded with valuable insights and practical advice for tapping into highly lucrative global markets. You'll learn every aspect of the startup process, including: - Choosing the most profitable goods to buy and sell
- Setting up and maintaining a trade route
- Using the internet to simplify your transactions
- How the government can help you find products and customers
- Essential trade law information to keep your business in compliance
- How to choose a customs broker
- The latest government policies
- Proven methods for finding contacts in the Unites States and abroad Tricks of the trade from successful importers/exporters and hundreds of valuable resources help you become a player in the lucrative world of international exchange.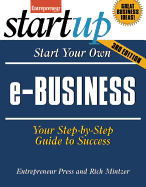 Available in: Paperback
With retail e-commerce sales topping $263.3 billion in 2013, and millions of people now flourishing as internet entrepreneurs, the web is the place for new businesses to be. This guide makes tapping into highly lucrative markets with an easy-to-start, inexpensive internet business easier than ever. Readers can use the successful strategies and extensive step-by-step process outlined in this book to turn their dream of entrepreneurship into a lucrative, online reality. With information on everything from choosing a domain and building a site to search engine optimization and cashing in on affiliate programs, this indispensable guide will become every "netpreneur's" business-building bible.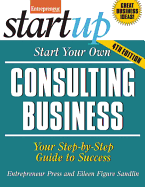 Available in: Paperback
Leading entrepreneurs into the multi-billion dollar consulting industry, the experts at Entrepreneur show you how to capitalize on your talents to help others achieve their business goals. Coached by experts, learn to define your market, find and keep clients, obtain licenses, set rates, monitor cash flow, hire staff, prepare contracts, agreements, and reports, and more. Includes new interviews with successful consultants, updated answers to frequently asked questions, and a completely refreshed list of the top 20 consulting businesses.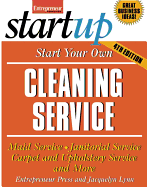 Available in: Paperback
If it can get dirty, chances are people will pay to have it cleaned. Houses, carpets, upholstery, windows . . . the list goes on and on. A vast majority of dual-income families use cleaning services, creating a huge market for cleaning service startups. Updated with the latest industry and market information, including the impact of technology and new specialty niches, this new edition provides eager entrepreneurs with all the information they need to become a squeaky-clean success. The experts at Entrepreneur share everything aspiring entrepreneurs need to know to start three of the most in-demand cleaning businesses: residential maid service, commercial janitorial service, and carpet/upholstery cleaning. Included are current statistics and trend forecasts, the ins and outs of finding customers, new ideas for hiring and training employees, up-to-date legal, tax, and insurance requirements, tips on avoiding common pitfalls, and surefire tips for growing a business. Other support includes answers to frequently asked questions and access to an appendix of additional resources and checklists to guide readers through each step of the startup process.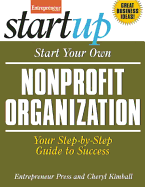 Available in: Paperback
Whether you want to serve a community need, assist citizens, or advocate for animals--your aspiration is a noble one and likely an ideal mission for a nonprofit organization. The experts at Entrepreneur show you how to turn your desire for change into a successful--and satisfying--business. This indispensable guide helps you determine if your business idea is nonprofit or for-profit, understand and identify their business mission and vision, staff and run a lean operation, select and manage a board of directors, manage finances to the satisfaction of the IRS, find a location and set up shop, master fundraising, use social media and other cost-effective outreach, and manage sustainability and growth. All startup steps are supported by insider knowledge from successful entrepreneurs, dollar-stretching tips, missteps to avoid, resources, and more.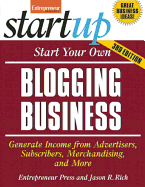 Available in: Paperback
Fully revised with new and expanded chapters, Start Your Own Blogging Business delivers the perfect startup guide for online enthusiasts. Providing valuable updates such as the latest forms of blogging including Twitter/micro-blogging, mobile blogging, and video blogging, the experts at Entrepreneur lead aspiring bloggers from planning and publishing their blog to promoting themselves and turning a profit. Also included are an appendix with Ten Proven Ways to Promote your Blog and How to Avoid the Most Common Blogging Mistakes, and a new chapter on creating creating original content to attract new and continuous followers, as well as updated interviews, insight, examples, and tips. Entrepreneurs are presented with new content ideas, fresh ways to promote their blogs, new techniques for generating revenue, and priceless advice from successful bloggers of today.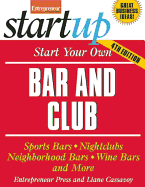 Available in: Paperback
An updated edition of the fifth best-selling book of the successful Startup Series, Start Your Own Bar and Club is a comprehensive guide that shows aspiring entrepreneurs how to create the perfect blend of passion and profits within the bar industry. Updated with the latest industry trends, news, and resources, readers learn about the hottest bar and club opportunities including sports bars, night clubs, neighborhood bars, wine bars, and more. The experts at Entrepreneur take aspiring business owners step-by-step through start-up basics including scouting locations, researching their market, and licensing requirements. Eager entrepreneurs learn first-hand from industry experts how to research their market, design an attractive atmosphere, create policies and procedures, woo their patrons and keep them coming back. Also covered is the latest equipment such as new cash register systems and HDTVs, and expanded information on the Special Occupancy Tax, liquor liability insurance, and third-party liability insurance.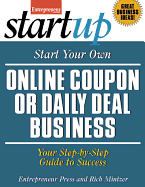 Available in: Paperback
Unlike old-school "design your own coupon book" titles, this book moves straight into computer technology and proceeds to the latest trend in couponing . . . apps, which provide deals to mobile users in any location. Many daily deal businesses do not work to enhance the experience for their merchants. Readers, however, can learn how to do so. Experts in the industry are also included such as Marc Horne, co-creator of Daily Deal Builder, who discusses what it takes to build a daily deal site, David Teichner, CEO of Yowza!! who brought deal apps to iPhones and several business owners who have tried their luck at running daily deal. They discuss what they have learned from the process. Currently there are few, if any, other books on how to start a daily deal business and the coupon books focus on how to use coupons and even on extreme couponing, but not on running an online coupon business. This is a unique title which provides those who enjoy offering deals and discounts to get started in an industry that is still growing.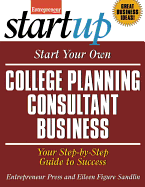 Available in: Paperback
A record 21.6 million students attended American colleges and universities in the fall of 2012. Of those students, the U.S. Census Bureau says, more than 4.4 million were in the 15-19 age bracket, the market primed and ready for the advice dispensed by college consultants. The experts at Entrepreneur zero in on this growing marketing and show education enthusiasts how to turn their passion into profits with a college planning and consultant business.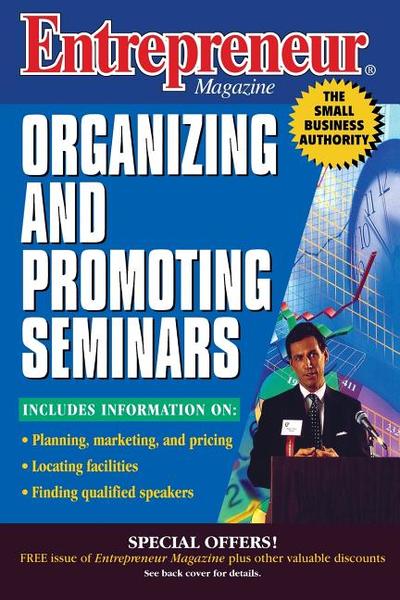 Available in: Paperback
This guide covers everything you need to know to run a seminar business, including how to identify marketable seminar topics; how to find and recruit qualified speakers; how to plan, promote, market, and price seminars; how to locate facilities; and how to find and work with temporary staff at the event.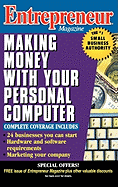 Available in: Hardcover
Let your keyboard unlock the door to financial independence. Do you dream about being your own boss, breaking free of the 9-to-5 grind, working hard to make yourself rich instead of a company you just work for? If you have a computer (or if you have as little as $1,000 to invest in one) you may already be halfway to your dream.