Jeanne Liedtka
Books by Jeanne Liedtka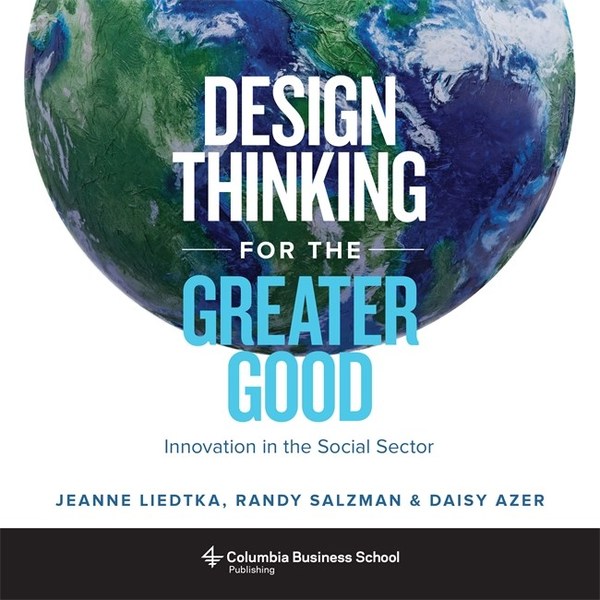 Available in: Hardcover
Facing especially wicked problems, social sector organizations are searching for powerful new methods to understand and address them. Design Thinking for the Greater Good goes in depth on both the how of using new tools and the why. As a way to reframe problems, ideate solutions, and iterate toward better answers, design thinking is already well established in the commercial world. Through ten stories of struggles and successes in fields such as health care, education, agriculture, transportation, social services, and security, the authors show how collaborative creativity can shake up even the most entrenched bureaucracies--and provide a practical roadmap for readers to implement these tools. The design thinkers Jeanne Liedtka, Randy Salzman, and Daisy Azer explore how major agencies like the Department of Health and Human Services and the Transportation and Security Administration in the United States, as well as organizations in Canada, Australia, and the United Kingdom, have instituted principles of design thinking. In each case, these groups have used the tools of design thinking to reduce risk, manage change, use resources more effectively, bridge the communication gap between parties, and manage the competing demands of diverse stakeholders. Along the way, they have improved the quality of their products and enhanced the experiences of those they serve. These strategies are accessible to analytical and creative types alike, and their benefits extend throughout an organization. This book will help today's leaders and thinkers implement these practices in their own pursuit of creative solutions that are both innovative and achievable.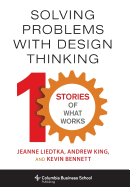 Available in: Hardcover
Design-oriented firms such as Apple and IDEO have demonstrated how design thinking can affect business results. However, most managers lack a sense of how to use this new approach for issues other than product development and sales growth. Solving Problems with Design Thinking details ten real-world examples of managers who successfully applied design methods at 3M, Toyota, IBM, Intuit, and SAP; entrepreneurial start-ups such as MeYou Health; and government and social sector organizations, including the City of Dublin and Denmark's The Good Kitchen. Using design skills such as ethnography, visualization, storytelling, and experimentation, these managers produced innovative solutions to such problems as implementing strategy, supporting a sales force, redesigning internal processes, feeding the elderly, and engaging citizens. They elaborate on the challenges they faced and the processes and tools they used, providing a clear path to implementation based on the principles and practices laid out in Jeanne Liedtka and Tim Ogilvie's Designing for Growth: A Design Thinking Tool Kit for Managers.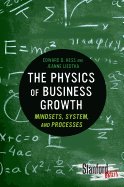 Available in: Paperback
Organic business growth is governed by its own natural lawsunderlying truths that set the stage for growth and innovation, much in the way that Einstein's law of relativity accounts for the movement of objects in the space-time continuum. The most fundamental law is that uncertainty is the only certainty. Dominating forces are ambiguity and change; the processes at work involve exploration, invention, and experimentation. Unfortunately, these truths run counter to the principles of stability, predictability, and linearity that have long informed the design of our firms.
"The Physics of Business Growth" helps readers understand how to create growth in today's business environment, providing them a roadmap and a set of practical tools to navigate its challenges. The book lays out a three step formula that will prove invaluable to professionals who have the opportunity to influence growth now, as well as to tomorrow's growth leaders, guiding them in (1) creating the right employee and organizational mindsets to enable growth (2) building an internal corporate growth system, and (3) putting in place processes that result in identifying opportunities, launching growth experiments, and managing a growth portfolio."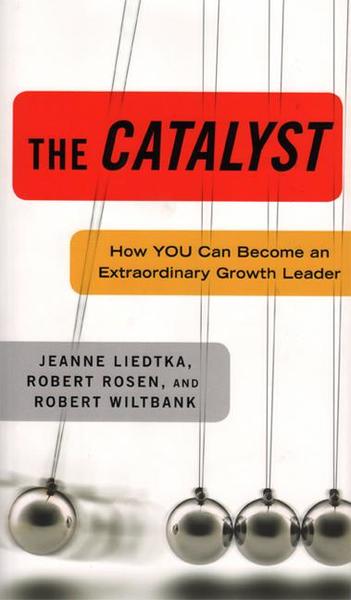 Available in: Hardcover
This book will help every executive deliver the organic growth that is demanded of them by investors and C-Suite executives. It will help managers at every level unleash the corporate creativity lying dormant with the organization.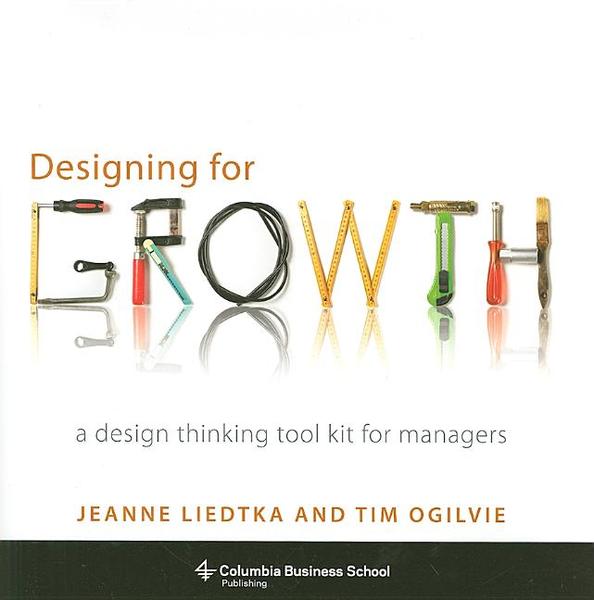 Available in: Hardcover
Jeanne Liedtka and Tim Ogilvie educate readers in one of the hottest trends in business: "design thinking," or the ability to turn abstract ideas into practical applications for maximal business growth. Liedtka and Ogilvie cover the mind-set, techniques, and vocabulary of design thinking, unpack the mysterious connection between design and growth, and teach managers in a straightforward way how to exploit design's exciting potential. Exemplified by Apple and the success of its elegant products and cultivated by high-profile design firms such as IDEO, design thinking unlocks creative right-brain capabilities to solve a range of problems. This approach has become a necessary component of successful business practice, helping managers turn abstract concepts into everyday tools that grow business while minimizing risk.