Jonathan Lethem
Books by Jonathan Lethem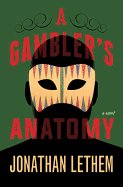 Available in: Hardcover
An international backgammon hustler, who has amassed a fortune through psychic tomfoolery, develops a large tumor on his face that compromises his vision and eventually threatens his life, forcing him to pursue an experimental surgery and contemplate existential questions.

Available in: Paperback
The incomparableJonathan Lethem returns with nine stories that demonstrate his masteryof the short form.
Jonathan Lethem s third collection of stories uncovers a father s nervous breakdown at SeaWorld in Pending Vegan; a foundling child rescued from the woods during a blizzard in Traveler Home; a political prisoner in a hole in a Brooklyn street in Procedure in Plain Air; and a crumbling, haunted blog on a seaside cliff in The Dreaming Jaw, The Salivating Ear. Each of these locates itself in Lethem-land, which can be discovered only by visiting. As in his celebrated novels, Lethem finds the uncanny lurking in the mundane, the irrational self-defeat seeping through our upstanding pursuits, and the tragic undertow of the absurd world(s) in which we live.
Devoted fans of Lethem will recognize familiar themes: the anxiety of influence taken to reductio ad absurdum in The King of Sentences; a hapless, horny outsider summoning bravado in The Porn Critic; characters from forgotten comics stranded on a desert island in Their Back Pages. As always in Lethem, humor and poignancy work in harmony, humans strive desperately for connection, words find themselves misaligned to deeds, and the sentences are glorious.
"From the Hardcover edition.""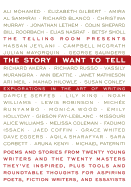 Available in: Paperback
20 stories, poems, and essays by bestselling writers paired with 20 pieces by aspiring writers40+ pages of interviews, writing prompts, and tools for classroom use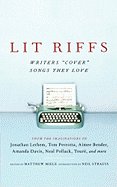 Available in: Paperback
Following in the footsteps of the late great Lester Bangs -- the most revered and irreverent of rock 'n' roll critics -- twenty-four celebrated writers have penned stories inspired by great songs. Just as Bangs cast new light on a Rod Stewart classic with his story "Maggie May," about a wholly unexpected connection between an impressionable young man and an aging, alcoholic hooker, the diverse, electrifying stories here use songs as a springboard for a form dubbed the lit riff.
Alongside Bangs's classic work, you'll find stories by J.T. LeRoy, who puts a recovering teenage drug abuser in a dentist's chair with nothing but the Foo Fighters's "Everlong" -- blaring through the P.A. -- to fight the pain; Jonathan Lethem, whose narrator looks back on his lost innocence just as an extramarital affair careens to an end -- this to the tune "Speeding Motorcycle" as recorded by Yo La Tengo; and Jennifer Belle, who envisions a prequel to Paul Simon's "Graceland" -- one that takes place at a children's birthday party replete with a real live kangaroo.
With original contributions from Tom Perrotta, Nelson George, Amanda Davis, Lisa Tucker, Aimee Bender, Darin Strauss, and many more -- riffing on everyone from Tom Waits and Bruce Springsteen to the White Stripes, Cat Power, and Bob Marley -- this is both an astounding collection of short stories and an extraordinary experiment in words and music.
Soundtrack available from Saturation Acres Music & Recording Co.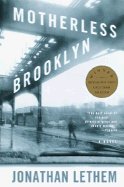 Available in: Paperback
From America's most inventive novelist comes this virtuoso riff on the classic detective novel. Lionel Essrog, who has Tourette's Syndrome, and three other veterans from St. Vincent's Home for Boys work for a small-time mobster. When the mobster is fatally stabbed, Lionel's world is turned topsy-turvy. A National Book Critics Circle Award Winner.