Alexandra Levit
Books by Alexandra Levit
Available in: Paperback
The professional landscape is transforming, and the only way to maintain competitive advantage is to maximize the unique skills of your workforce. In Humanity Works, bestselling author, global workplace consultant and futurist Alexandra Levit provides a guide to making the most of the human traits of creativity, judgement, problem solving and interpersonal sensitivity. Revealing what the 'robot takeover' will really look like, how talent and machines can work side by side and how you can make organizational structures more agile and innovation focused, this book will prepare you to lead organizations of the future.
Humanity Works doesn't just explain the fascinating trends of the future of work; it condenses cutting-edge academic and business thinking to show what you can do about the future right now. Original, real-life case studies including Nestle, The Washington Post, Deloitte, and Pepsi combined with exercises and workplace tools will equip you for staying innovative and successful in the wake of major workplace disruption. Everything hinges on capturing the human edge in your organization.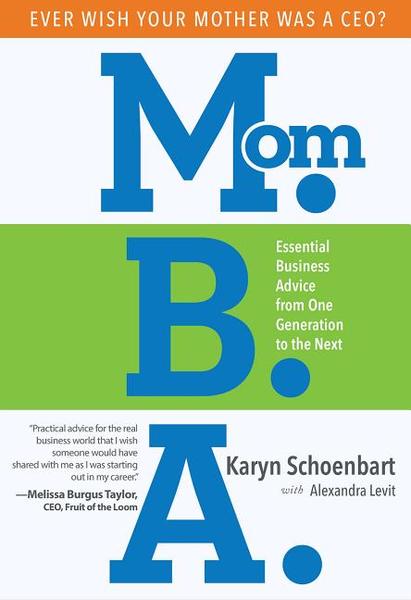 Available in: Paperback, Hardcover
Imagine what your life would be like if your mother was the CEO of a global company. She could provide the type advice that would propel your career and help you overcome the many stumbling blocks that keep people from fulfilling their full potential at work. That's the idea behind Mom.B.A. Essential Business Advice from One Generation to the Next by Karyn Schoenbart, CEO of The NPD Group, and a highly acclaimed business leader.
Mom.B.A. is an insider's guide to career success, based on Schoenbart's lessons to her daughter Danielle, now an established businesswoman in her own right. Even if you don't have a CEO for a mom, Karyn's lessons on everything from effective first impressions and workplace politics to relationship development, skill building, and priority-setting will take you further than you ever thought possible.
Mom.B.A. is divided into the following information-packed chapters:
First Impressions: Make Sure They Want to See You Again
Networking and Relationships: Build a Foundation
Surviving Your Boss: We All Have to Report to Someone
Managing and Motivating Others: Step Away from the Desk
Dealing with Difficult Situations: When the Going Gets Tough, Get Smart
Skilling Up: Learning What You Need to Succeed
Global Expertise: More Than Stamps on a Passport
Leadership: Inspiring Others to Follow You
The Career Journey: Where to Next?
The Balancing Act: What It Means To Have It All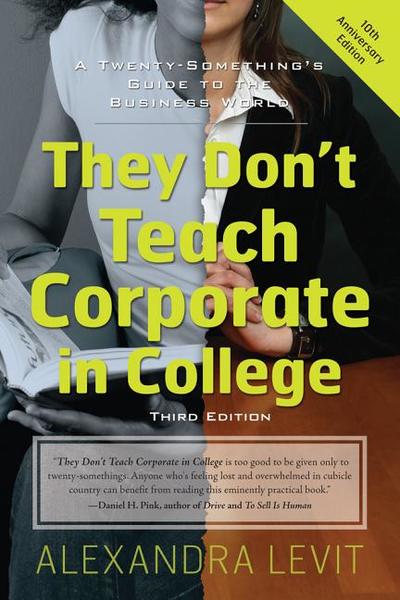 Available in: Paperback
They Don't Teach Corporate in College has resonated with tens of thousands of readers and is currently used as a text in corporations and universities across the country. This new and updated edition reflects the unique needs and challenges of current twenty-somethings, who want to make a difference right now but lack some of the core skills to make it happen. It incorporates fresh tips for building your transferable skillset, networking and enhancing your productivity in an increasingly digital world, and becoming an effective leader. Chock full of personal anecdotes and written from the perspective of a wise older sister who doesn't want you to learn the hard way, They Don't Teach Corporate in College includes no-nonsense advice for:
Making the smartest career move right out of college.

Landing the job of your dreams by avoiding the black hole of HR.

Establishing a strong reputation by encouraging others to like and cooperate with you.

Navigating your organization's social scene and practicing cringe-free networking.

Mastering skills that will take you anywhere, such as goal-setting and self-promotion.

Combating negativity and coping with difficult personalities.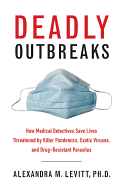 Available in: Hardcover
Despite advances in health care, infectious microbes continue to be a formidable adversary to scientists and doctors. Vaccines and antibiotics, the mainstays of modern medicine, have not been able to conquer infectious microbes because of their amazing ability to adapt, evolve, and spread to new places. Terrorism aside, one of the greatest dangers from infectious disease we face today is from a massive outbreak of drug-resistant microbes.
"Deadly Outbreaks" recounts the scientific adventures of a special group of intrepid individuals who investigate these outbreaks around the world and figure out how to stop them. Part homicide detective, part physician, these medical investigators must view the problem from every angle, exhausting every possible source of contamination. Any data gathered in the field must be stripped of human sorrows and carefully analyzed into hard statistics.
Author Dr. Alexandra Levitt is an expert on emerging diseases and other public health threats. Here she shares insider accounts she's collected that go behind the alarming headlines we've seen in the media: mysterious food poisonings, unexplained deaths at a children's hospital, a strange neurologic disease afflicting slaughterhouse workers, flocks of birds dropping dead out of the sky, and drug-resistant malaria running rampant in a refugee camp. Meet the resourceful investigators--doctors, veterinarians, and research scientists--and discover the truth behind these cases and more.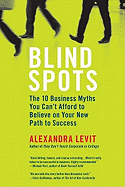 Available in: Paperback
There's been a major paradigm shift in business practices and the workplace. Levit tells readers what no longer holds true for getting ahead today, and debunks business myths that are more dangerous and less viable than ever, given the current climate of ethical scrutiny and intense competition.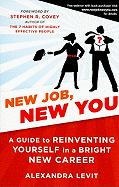 Available in: Paperback
If you're dissatisfied in your current position, fantasize about doing something else with your life, or have just unceremoniously been given a pink slip, take heart. It's never too late to start fresh and forge ahead on a fulfilling new career path. Alexandra Levit, career columnist for "The Wall Street Journal," has interviewed dozens of individuals who have successfully switched careers--many of them more than once--and provides practical, empowering, and action-oriented steps for figuring out your next move with clarity and confidence. Organized by the seven major motivations that lead people to seek career changes--family, independence, learning, money, passion, setback, and talent--New Job, New You shows you how to
- research careers that best reflect your new direction
- stand out in this competitive job market
- market yourself to a particular (most ideal) position
- create a financial plan to maintain income during your transition
- use the power of networking to put you exactly where you want to be
Complete with compelling personal stories, helpful questionnaires, and savvy, down-to-earth advice, New Job, New You gives you the resources you need to turn your wildest pipe dream into a solid reality and obtain the rewarding, invigorating career that you deserve.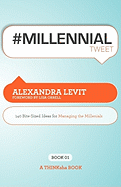 Available in: Paperback
Like all young people, the Millennials offer the corporate world enormous energy and talent. However, channeling their positive attributes requires a patient, nurturing approach. Levit provides tools that can be implemented instantly to assist in making the 20-something employees more effective.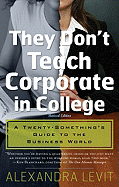 Available in: Paperback
Based on a mix of interviews, research and personal experience, this books upbeat advice focuses on tangible tactics that recent college grads and experienced twenty-something's can put to work immediately to enhance their employability now and in the future. Highlights include:


Unorthodox but proven job-hunting techniques.

Making a memorable first impression.

Navigating the company's social scene.

Practicing cringe-free networking.

Mastering goal-setting and self-promotion.

Stretching the eight plus hours a day spent at work, from effective time management and organization to making every piece of communication count.

Combating negativity.

Coping with difficult personalities.

Troubleshooting the performance review process and anti-promotion situations.

Learning to be an effective boss.

Finding a new position and gracefully exiting from the old.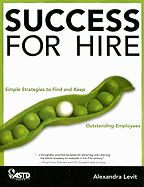 Available in: Paperback
"Success for Hire" is a direct roadmap to undertaking a successful hiring process and long-term employee retention. This customizable tool kit will help any organization remain competitive in today's talent-hungry market.