Jeffrey Pfeffer
Books by Jeffrey Pfeffer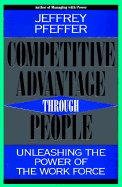 Available in: Paperback
Explores why - despite long-standing evidence that a committed work force is essential for success - firms continue to attach little importance to their workers. The answer resides in a complex web of factors based on perception, history, legislation, and practice that continues to dominate management thought and action.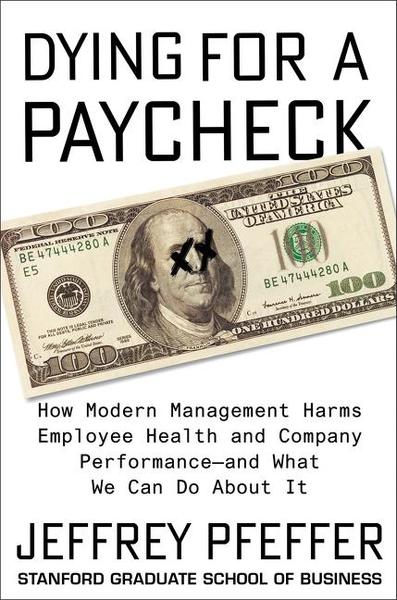 Available in: Hardcover
In one survey, 61 percent of employees said that workplace stress had made them sick and 7 percent said they had actually been hospitalized. Job stress costs US employers more than $300 billion annually and may cause 120,000 excess deaths each year. In China, 1 million people a year may be dying from overwork. People are literally dying for a paycheck. And it needs to stop.
In this timely, provocative book, Jeffrey Pfeffer contends that many modern management commonalities such as long work hours, work-family conflict, and economic insecurity are toxic to employees--hurting engagement, increasing turnover, and destroying people's physical and emotional health--and also inimical to company performance. He argues that human sustainability should be as important as environmental stewardship.
You don't have to do a physically dangerous job to confront a health-destroying, possibly life-threatening, workplace. Just ask the manager in a senior finance role whose immense workload, once handled by several employees, required frequent all-nighters--leading to alcohol and drug addiction. Or the dedicated news media producer whose commitment to getting the story resulted in a sixty-pound weight gain thanks to having no down time to eat properly or exercise. Or the marketing professional prescribed antidepressants a week after joining her employer.
In Dying for a Paycheck, Jeffrey Pfeffer marshals a vast trove of evidence and numerous examples from all over the world to expose the infuriating truth about modern work life: even as organizations allow management practices that literally sicken and kill their employees, those policies do not enhance productivity or the bottom line, thereby creating a lose-lose situation.
Exploring a range of important topics including layoffs, health insurance, work-family conflict, work hours, job autonomy, and why people remain in toxic environments, Pfeffer offers guidance and practical solutions all of us--employees, employers, and the government--can use to enhance workplace wellbeing. We must wake up to the dangers and enormous costs of today's workplace, Pfeffer argues. Dying for a Paycheck is a clarion call for a social movement focused on human sustainability. Pfeffer makes clear that the environment we work in is just as important as the one we live in, and with this urgent book, he opens our eyes and shows how we can make our workplaces healthier and better.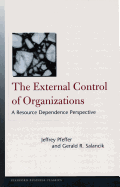 Available in: Paperback
Among the most widely cited books in the social sciences, "The External Control of Organizations" has long been required reading for any student of organization studies. The book, reissued on its 25th anniversary as part of the Stanford Business Classics series, includes a new preface written by Jeffrey Pfeffer, which examines the legacy of this influential work in current research and its relationship to other theories.
The "External Control of Organizations" explores how external constraints affect organizations and provides insights for designing and managing organizations to mitigate these constraints. All organizations are dependent on the environment for their survival. As the authors contend, "it is the fact of the organization's dependence on the environment that makes the external constraint and control of organizational behavior both possible and almost inevitable." Organizations can either try to change their environments through political means or form interorganizational relationships to control or absorb uncertainty. This seminal book established the resource dependence approach that has informed so many other important organization theories.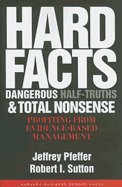 Available in: Hardcover
The best organizations have the best talent. . . Financial incentives drive company performance. . . Firms must change or die. Popular axioms like these drive business decisions every day. Yet too much common management "wisdom" isn't wise at all--but, instead, flawed knowledge based on "best practices" that are actually poor, incomplete, or outright obsolete. Worse, legions of managers use this dubious knowledge to make decisions that are hazardous to organizational health.
Jeffrey Pfeffer and Robert I. Sutton show how companies can bolster performance and trump the competition through evidence-based management, an approach to decision-making and action that is driven by hard facts rather than half-truths or hype. This book guides managers in using this approach to dismantle six widely held--but ultimately flawed--management beliefs in core areas including leadership, strategy, change, talent, financial incentives, and work-life balance. The authors show managers how to find and apply the best practices for their companies, rather than blindly copy what seems to have worked elsewhere.
This practical and candid book challenges leaders to commit to evidence-based management as a way of organizational life--and shows how to finally turn this common sense into common practice.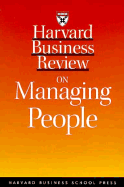 Available in: Paperback
From managing diversity to exploring alternative workplaces to debunking myths about compensation, the topics covered in this collection address how to build organizations with judicious and effective systems for managing people.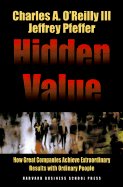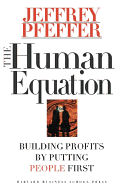 Available in: Hardcover
Why is common sense so uncommon when it comes to managing people? How is it that so many seemingly intelligent organizations implement harmful management practices and ideas? In his provocative new book, The Human Equation, bestselling author Jeffrey Pfeffer examines why much of the current conventional wisdom is wrong and asks us to re-think the way managers link people with organizational performance. Pfeffer masterfully builds a powerful business case for managing people effectively--not just because it makes for good corporate policy, but because it results in outstanding performance and profits. Challenging current thinking and practice, Pfeffer: --Reveals the costs of downsizing--and provides alternatives; --Identifies troubling trends in compensation, and suggests better practices; --Explains why even the smartest managers sometimes manage people unwisely; --Demonstrates how market-based forces can fail to create good people management practices, creating a need for positive public policy; --Provides practical guidelines for implementing high-performance management practices. Filled with information and ideas, The Human Equation provides much-needed guidance for managing people more wisely--and more profitably. "Distinguishing himself from other writers who tackle such topics in a touchy-feely way, Pfeffer has attempted to address corporate managers in a language they can understand: numbers."--The Washington Post Book World "One hopes that Pfeffer's book is read, not just by people who already agree with him, but by the CEOs and executives he so passionately directs his argument toward. If he's even partly right, we all could profit from his advice."--Training "The HumanEquation is simplicity itself. Jeffrey Pfeffer shows that organizations that support, encourage, and build the skills of their people outperform all competitors. The power of committed minds and hearts working toward a common goal wins today and builds for tomorrow."--Frances Hesselbein, President and CEO, The Drucker Foundation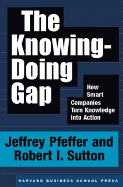 Available in: Hardcover
Why are there so many gaps between what firms know they should do and what they actually do? Why do so many companies fail to implement the experience and insight they've worked so hard to acquire? The Knowing-Doing Gap is the first book to confront the challenge of turning knowledge about how to improve performance into actions that produce measurable results. Jeffrey Pfeffer and Robert Sutton, well-known authors and teachers, identify the causes of the knowing-doing gap and explain how to close it. The message is clear--firms that turn knowledge into action avoid the "smart talk trap." Executives must use plans, analysis, meetings, and presentations to inspire deeds, not as substitutes for action. Companies that act on their knowledge also eliminate fear, abolish destructive internal competition, measure what matters, and promote leaders who understand the work people do in their firms. The authors use examples from dozens of firms that show how some overcome the knowing-doing gap, why others try but fail, and how still others avoid the gap in the first place. The Knowing-Doing Gap is sure to resonate with executives everywhere who struggle daily to make their firms both know and do what they know. It is a refreshingly candid, useful, and realistic guide for improving performance in today's business.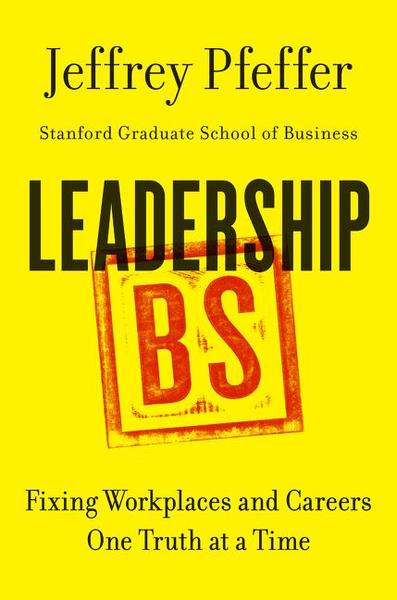 Available in: Hardcover
"'The leadership industry has failed,' charges Stanford Business School professor Pfeffer in this lively critique of a professional discipline driven, according to him, not by wisdom or a desire to foster leadership, but by money. Its precepts, he writes, are 'based more on hope than reality, on wishes rather than data, on beliefs instead of science.' Pfeffer sets out to help his readers rethink leadership by focusing on the root causes of failures in business leadership. Pfeffer counsels readers to look away from the 'inspiration and fables' that glut the market, and to accept that some of those truisms are fallible: authenticity can be overrated, and honesty is not always the best policy for leaders. Pfeffer has taken on an ambitious project, given the uniformity of current thinking on business success, but his bluntness should go a long way toward slaughtering the sacred cows of the leadership industry." Publishers Weekl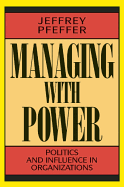 Available in: Paperback
Managing with Power provides an in-depth look at the role of power and influence in organizations. Pfeffer shows convincingly that its effective use is an essential component of strong leadership. With vivid examples, he makes a compelling case for the necessity of power in mobilizing the political support and resources to get things done in any organization. And he provides an intriguing look at the personal attributes-such as flexibility, stamina, and a high tolerance for conflict-and the structural factors-such as control of resources, access to information, and formal authority-that can help managers advance organizational goals and achieve individual success.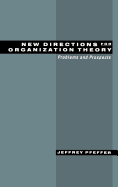 Available in: Hardcover
In New Directions for Organization Theory, Jeffrey Pfeffer offers a comprehensive analysis and overview of the field of organization theory and its research literature. This work traces the evolution of organization studies, particularly its more recent history, and highlights the principle concepts and controversies characterizing the study of organizations.
Pfeffer argues that the world of organizations has changed in several important ways, including the increasing externalization of employment and the growing use of contingent workers; the changing size distribution of organizations, with a larger proportion of smaller organizations; the increasing influence of external capital markets on organizational decision-making and a concomitant decrease in managerial autonomy; and increasing salary inequality within organizations in the US compared both to the past and to other industrialized nations. These changes and their public policy implications make it especially important to understand organizations as social entities. But Pfeffer questions whether the research literature of organization studies has either addressed these changes and their causes or made much of a contribution to the discussion of public policy.
New Directions for Organization Theory provides a clear, accessible summary of the current state of organization studies, skillfully synthesizing diverse research and presenting it in an orderly, insightful manner. It offers suggestions for the development of the field, including a call to focus more on issues of design and to use the ability to understand real phenomena to help distinguish among theoretical approaches. A major scholar in the field of organization theory, Jeffrey Pfeffer offers a perspective on its current state that will be of interest and value to scholars and graduate students interested in organizations.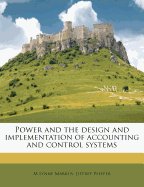 Available in: Paperback
This is a reproduction of a book published before 1923. This book may have occasional imperfections such as missing or blurred pages, poor pictures, errant marks, etc. that were either part of the original artifact, or were introduced by the scanning process. We believe this work is culturally important, and despite the imperfections, have elected to bring it back into print as part of our continuing commitment to the preservation of printed works worldwide. We appreciate your understanding of the imperfections in the preservation process, and hope you enjoy this valuable book.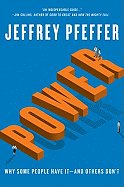 Available in: Hardcover
Exploring power--why some people have it and others don't--one of the greatest minds in management theory reveals how to succeed and wield power in the real world.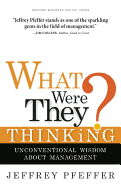 Available in: Hardcover
The question of how to improve organizational effectiveness through better people management is always top of mind. Yet every day, companies and their leaders fail to capitalize on opportunities because they misunderstand the real sources of business success. This book challenges incorrect and oversimplified assumptions and much conventional management wisdom - delivering wise and timely business commentary that helps business leaders make smarter decisions. decisions they make that affect their people and - as a result - their company's overall performance. Jeffrey Pfeffer is the Thomas D. Dee II Professor of Organizational Behavior at the Stanford Graduate School of Business, where he has taught since 1979. He is the author or coauthor of 11 books. He has an engaging and strong authorial voice - making the book personality driven, not research driven. Yet Pfeffer brings many years of wisdom to bear in each chapter. popular columns in Business 2.0 (circulation 700,000) while still remaining concise and easily digestible. With 27 chapters on topics as wide ranging as people management and leadership to performance measurement and strategy, the book provides tremendous variety that keeps readers entertained and informed. Though short, each chapter is filled with insights, examples, facts, and data - as well as guidelines for managing people more intelligently. Pfeffer uses a wealth of U.S. based company examples and stories to illustrate his points, yet the issues plaguing these companies will be familiar to organizations around the world.