Robert I Sutton
Books by Robert I Sutton
Available in: Hardcover
The ultimate prescriptive handbook for preserving your own civility, sanity, and success when facing a business world full of unsavory people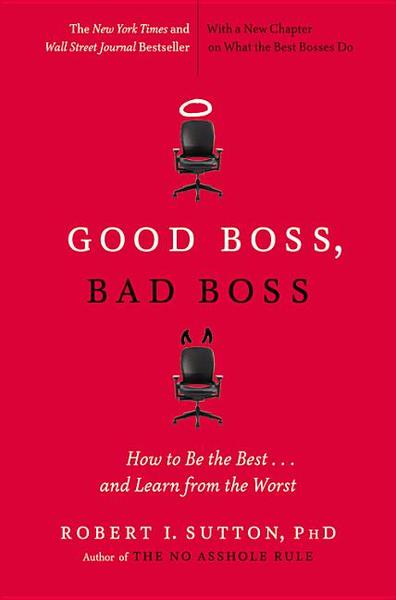 Available in: Paperback, Hardcover
Now with a new chapter that focuses on what great bosses really do. Dr. Sutton reveals new insights that he's learned since the writing of Good Boss, Bad Boss. Sutton adds revelatory thoughts about such legendary bosses as Ed Catmull, Steve Jobs, A.G. Lafley, and many more, and how you can implement their techniques.
If you are a boss who wants to do great work, what can you do about it? Good Boss, Bad Boss is devoted to answering that question. Stanford Professor Robert Sutton weaves together the best psychological and management research with compelling stories and cases to reveal the mindset and moves of the best (and worst) bosses. This book was inspired by the deluge of emails, research, phone calls, and conversations that Dr. Sutton experienced after publishing his blockbuster bestseller The No Asshole Rule. He realized that most of these stories and studies swirled around a central figure in every workplace: THE BOSS. These heart-breaking, inspiring, and sometimes funny stories taught Sutton that most bosses - and their followers - wanted a lot more than just a jerk-free workplace. They aspired to become (or work for) an all-around great boss, somebody with the skill and grit to inspire superior work, commitment, and dignity among their charges.
As Dr. Sutton digs into the nitty-gritty of what the best (and worst) bosses do, a theme runs throughout Good Boss, Bad Boss - which brings together the diverse lessons and is a hallmark of great bosses: They work doggedly to "stay in tune" with how their followers (and superiors, peers, and customers too) react to what they say and do. The best bosses are acutely aware that their success depends on having the self-awareness to control their moods and moves, to accurately interpret their impact on others, and to make adjustments on the fly that continuously spark effort, dignity, and pride among their people.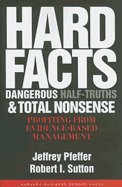 Available in: Hardcover
The best organizations have the best talent. . . Financial incentives drive company performance. . . Firms must change or die. Popular axioms like these drive business decisions every day. Yet too much common management "wisdom" isn't wise at all--but, instead, flawed knowledge based on "best practices" that are actually poor, incomplete, or outright obsolete. Worse, legions of managers use this dubious knowledge to make decisions that are hazardous to organizational health.
Jeffrey Pfeffer and Robert I. Sutton show how companies can bolster performance and trump the competition through evidence-based management, an approach to decision-making and action that is driven by hard facts rather than half-truths or hype. This book guides managers in using this approach to dismantle six widely held--but ultimately flawed--management beliefs in core areas including leadership, strategy, change, talent, financial incentives, and work-life balance. The authors show managers how to find and apply the best practices for their companies, rather than blindly copy what seems to have worked elsewhere.
This practical and candid book challenges leaders to commit to evidence-based management as a way of organizational life--and shows how to finally turn this common sense into common practice.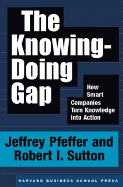 Available in: Hardcover
Why are there so many gaps between what firms know they should do and what they actually do? Why do so many companies fail to implement the experience and insight they've worked so hard to acquire? The Knowing-Doing Gap is the first book to confront the challenge of turning knowledge about how to improve performance into actions that produce measurable results. Jeffrey Pfeffer and Robert Sutton, well-known authors and teachers, identify the causes of the knowing-doing gap and explain how to close it. The message is clear--firms that turn knowledge into action avoid the "smart talk trap." Executives must use plans, analysis, meetings, and presentations to inspire deeds, not as substitutes for action. Companies that act on their knowledge also eliminate fear, abolish destructive internal competition, measure what matters, and promote leaders who understand the work people do in their firms. The authors use examples from dozens of firms that show how some overcome the knowing-doing gap, why others try but fail, and how still others avoid the gap in the first place. The Knowing-Doing Gap is sure to resonate with executives everywhere who struggle daily to make their firms both know and do what they know. It is a refreshingly candid, useful, and realistic guide for improving performance in today's business.
Available in: Paperback, Hardcover
Sutton uses in-depth research and analysis to show how managers can eliminate mean-spirited and unproductive behavior--while positively channeling some of the virtues of problem employees--to generate a newly productive workplace.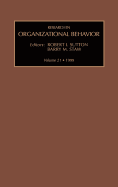 Available in: Hardcover
Volume 21 of "Research in Organizational Behavior" continues the tradition of innovation and theoretical development with eight diverse papers. Most of these papers present theory and propositions that make linkages between different levels of analysis. The subjects addressed include: a multilevel theory of self-serving behavior; individual, organizational and institutional processes which lead to environmental destruction; the role of collective mindfulness in high reliability organizations; the effect of digital communications technologies on work and organizations; and organizational identification.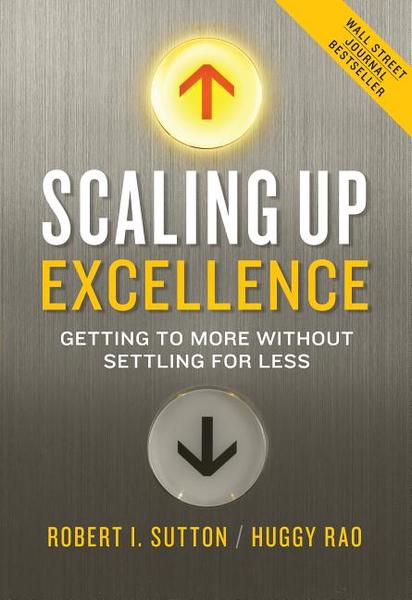 Available in: Hardcover
"In Scaling Up Excellence, bestselling author Bob Sutton and Stanford colleague Huggy Rao tackle the topic that obsesses businesses large and small, from start-ups to Fortune 500 companies--how to scale up their businesses and spread excellence throughout the organizational culture"--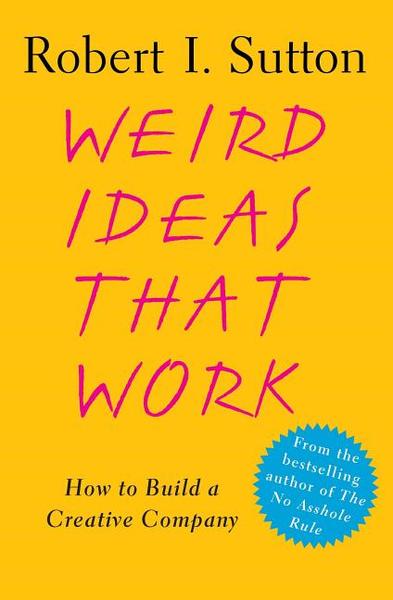 Available in: Paperback
Sutton is a sought after consultant, speaker and Stanford professor. This book brings together 11 of his proven, counter intuitive ideas that work, from hiring people that make employers squirm to encouraging projects likely to fail.