Guy Kawasaki
Books by Guy Kawasaki
Available in: Hardcover
Revised and expanded edition of The art of the start. New York: Portfolio, 2004.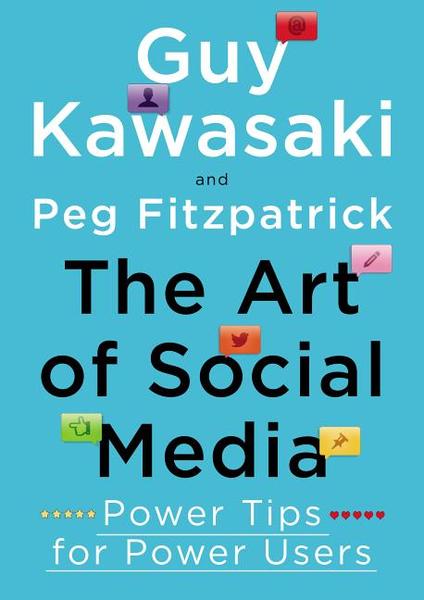 Available in: Hardcover
"A bottom-up strategy [intended] to produce a focused, thorough, and compelling presence on the most popular social-media platforms ... [guiding] you through steps to build your foundation, amass your digital assets, optimize your profile, attract more followers, and effectively integrate social media and blogging"--Amazon.com.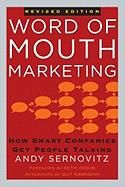 Available in: Hardcover
Fully updated and revised, this guide reveals the five essential steps to making word of mouth work and how blogs, communities, viral email, and buzz can build a business. It also features stories on how the first edition of this book affected the businesses of readers.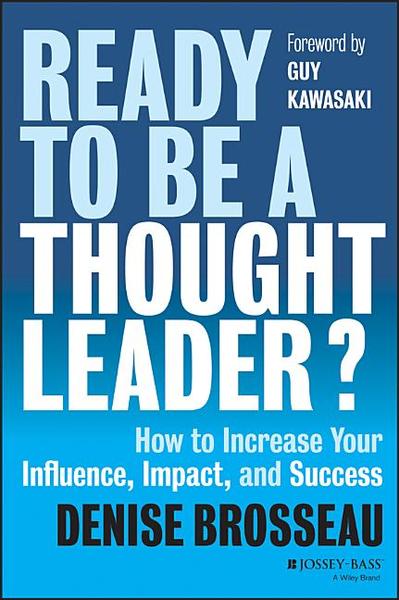 Available in: Hardcover
The how-to guide to becoming a go-to expert
Within their fields, thought leaders are sources of inspiration and innovation. They have the gift of harnessing their expertise and their networks to make their innovative thoughts real and replicable, sparking sustainable change and even creating movements around their ideas. In Ready to Be a Thought Leader?, renowned executive talent agent Denise Brosseau shows readers how to develop and use that gift as she maps the path from successful executive, professional, or civic leader to respected thought leader.
With the author's proven seven-step process--and starting from wherever they are in their careers--readers can set a course for maximum impact in their field. These guidelines, along with stories, tips, and success secrets from those who have successfully made the transition to high-profile thought leader, allow readers to create a long-term plan and start putting it into action today, even if they only have 15 minutes to spare.
Offers a step-by-step process for becoming a recognized thought leader in your field
Includes real-world examples from such high-profile thought leaders as Robin Chase, founder and former CEO of Zipcar; Chip Conley, author of PEAK and former CEO of JDV Hospitality; and more
Written by Denise Brosseau, founder of Thought Leadership Lab, an executive talent agency that helps executives become thought leaders, who has worked with start-up CEOs and leaders from such firms as Apple, Genentech, Symantec, Morgan Stanley, Medtronic, KPMG, DLA Piper, and more
Ready to Be a Thought Leader? offers essential reading for anyone ready to expand their influence, increase their professional success, have an impact far beyond a single organization and industry, and ultimately leave a legacy that matters.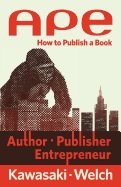 Available in: Paperback
"Nuts, bolts, and inspiration too. Once again, Guy delivers, kicking the shiitake out of anyone who would tell you that you shouldn't, wouldn't or couldn't write a book." -Seth Godin Author and founder of The Icarus Project. In 2011 the publisher of one of my books, Enchantment, could not fill an order for 500 ebook copies of the book. Because of this experience, I self-published my next book, What the Plus!, and learned first-hand that self-publishing is a complex, confusing, and idiosyncratic process. As Steve Jobs said, "There must be a better way." With Shawn Welch, a tech wizard, I wrote APE to help people take control of their writing careers. APE's thesis is powerful yet simple: filling the roles of Author, Publisher and Entrepreneur yields results that rival traditional publishing. We call this "artisanal publishing"--that is, when writers who love their craft control the publishing process and produce high-quality books. APE is 300 pages of step-by-step, tactical advice and practical inspiration. If you want a hype-filled, get-rich-quick book, you should look elsewhere. On the other hand, if you want a comprehensive and realistic guide to self-publishing, APE is the answer.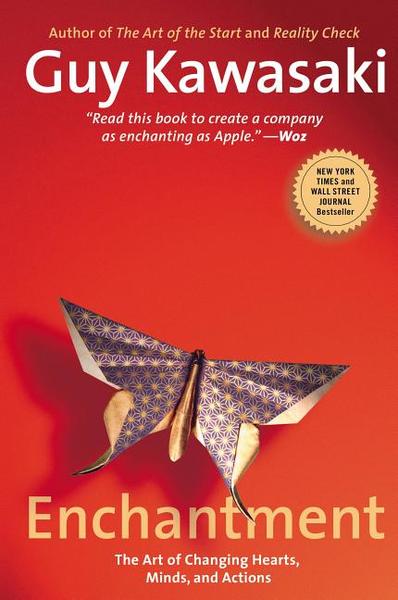 Available in: Paperback, Hardcover
The author of the international bestseller "The Art of the Start" provides a new perspective on the art of influence. Kawasaki offers a compelling new take on this key force that drives any successful business or personal interaction.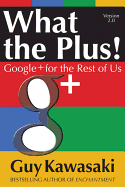 Available in: Paperback
In What the Plus!, Kawasaki explains how to use and master the most important Google+ mechanics. He describes the best ways to get started, construct a compelling profile, achieve trustworthiness, optimize for social searches, post and share comments and photos, respond to comments, and gain followers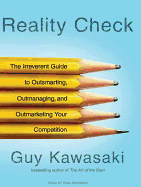 Available in: Paperback, Hardcover, Compact Disc
"Reality Check" is Kawasaki's irreverent all-in-one guide for starting and operating great organizations--ones that stand the test of time and ignore any passing fads in business theory. This indispensable volume collects, updates, and expands the best entries from his popular blog.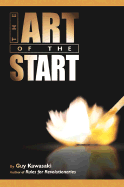 Available in: Hardcover
A new product, a new service, a new company, a new division, a new anything--where there's a will, here's the way, with Kawasaki's essential steps to launching one's dreams.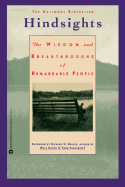 Available in: Paperback
Presented in letter form, here are private messages of hope from 33 exceptional individuals--including actress/model Renee Russo, jazz musician Herbie Hancock and Body Shop founder Anita Roddick--which will inspire others to overcome their own adversities and achieve richer, more fulfilled lives.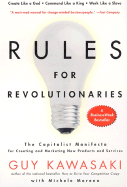 Available in: Paperback
Guy Kawasaki, CEO of garage.com and former chief evangelist of Apple Computer, Inc., presents his manifesto for world-changing innovation, using his battle-tested lessons to help revolutionaries become visionaries.
Create Like a God
Turn conventional wisdom on its head-create revolutionary products and services by analyzing how to approach the problems at hand.
Command Like a King
Take charge and make tough, insightful, and strategic decisions-break down the barriers that prevent product adoption and avoid "death magnets" (the stupid mistakes just about everyone makes).
Work Like a Slave
Get ready for hard work, and lots of it. To go from revolutionary to visionary, you'll need to eat like a bird-relentlessly absorbing knowledge about your industry, customers, and competition--and poop like an elephant--spreading the large amount of information and knowledge that you've gained.
Filled with insights from top innovators such as Amazon.com, Dell, Hallmark, and Gillette and rich with hands-on experience from the front lines of business, Rules for Revolutionaries will empower you--whether you're an entrepreneur, engineer, inventor, manager, or small business owner--to turn your dreams into reality, your reality into products, and your products into customer magnets.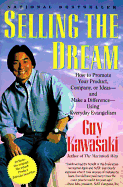 Available in: Paperback
The bestselling author of "The Macintosh Way" reveals his phenomenally successful evangelical business approach to selling, marketing, and managing.