Navi Radjou
Books by Navi Radjou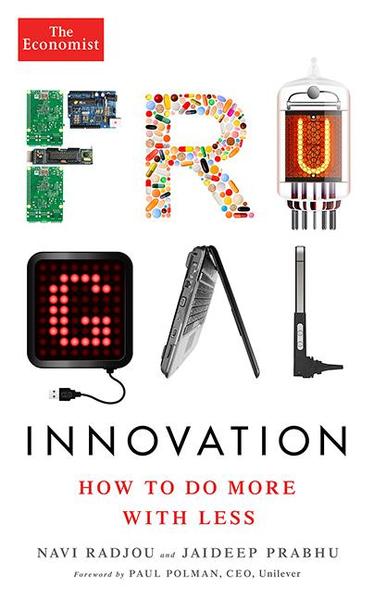 Available in: Paperback
Winner of the CMI Management Book of the Year 2016 Frugal innovation is a way that companies can create high-quality products with limited resources. Once the preserve of firms in poor markets, Western companies are now seeking ways to appeal to cost-conscious and environmentally-aware consumers at home. With an estimated trillion-dollar global market for frugal products, and with potentially huge cost savings to be gained, frugal innovation is revolutionizing business and reshaping management thinking. This book explains the principles, perspectives and techniques behind frugal innovation, enabling managers to profit from the great changes ahead. The book explains: How to achieve mass customization, using low-cost robotics, inexpensive product design and virtual prototyping software. How consumers and other external partners can help develop products How to implement sustainable practices, such as the production of waste-free products How to change the corporate culture to become more frugal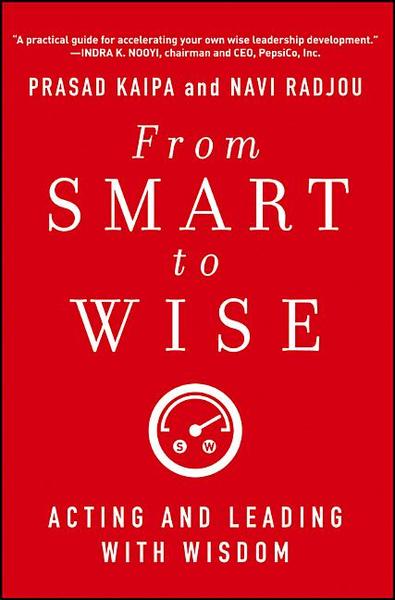 Available in: Hardcover
A fresh and timely approach to nurturing wise, resilient, and flexible leadership in a world of growing complexity
Leaders tend to obstinately stick to the leadership style that brought them most success in the past, usually one of two extreme styles: functional leadership that focuses on operational excellence or smart leadership that focuses on growth. When a leader's focus is too functional, the organization becomes introverted and can focus too much on bottom-line profitability while missing out on top-line growth opportunities. But when leaders focus too much on smart leadership, the organization may experience quick growth but lose its effectiveness quickly.
From Smart to Wise offers a new approach that balances the two styles to achieve a form of wise leadership that is both functional and smart. Drawing on inspiring real-life stories of historical and contemporary wise leaders such as Bill Gates, Warren Buffet, and even Mahatma Gandhi, the authors identify six characteristics of wise leaders and offer a practical framework to help readers develop their own style of wise leadership.
A timely and innovative approach to leadership
Written by noted speakers who conduct dozens of keynote speeches and workshops, training thousands of people annually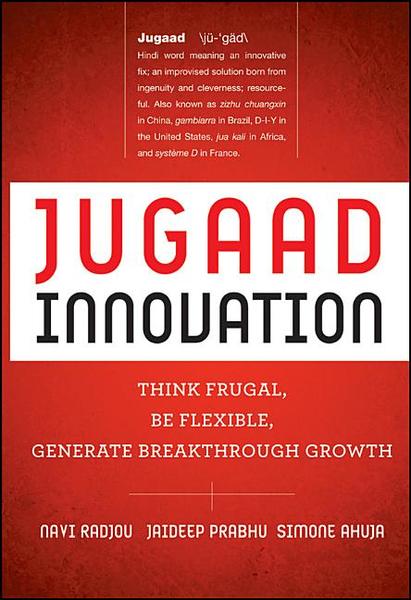 Available in: Hardcover
"Jugaad Innovation is the most comprehensive book yet to appear on the subject [of frugal innovation]."
--The Economist
A frugal and flexible approach to innovation for the 21st century
Innovation is a key directive at companies worldwide. But in these tough times, we can't rely on the old formula that has sustained innovation efforts for decades--expensive R&D projects and highly-structured innovation processes. Jugaad Innovation argues the West must look to places like India, Brazil, and China for a new approach to frugal and flexible innovation. The authors show how in these emerging markets, jugaad (a Hindi word meaning an improvised solution born from ingenuity and cleverness) is leading to dramatic growth and how Western companies can adopt jugaad innovation to succeed in our hypercompetitive world.
Outlines the six principles of jugaad innovation: Seek opportunity in adversity, do more with less, think and act flexibly, keep it simple, include the margin, and follow your heart
Features twenty case studies on large corporations from around the world--Google, Facebook, 3M, Apple, Best Buy, GE, IBM, Nokia, Procter & Gamble, PepsiCo, Tata Group, and more--that are actively practicing jugaad innovation
The authors blog regularly at Harvard Business Review; their work has been profiled in BusinessWeek, MIT Sloan Management Review, The Financial Times, The Economist, and more
Filled with previously untold and engaging stories of resourceful jugaad innovators and entrepreneurs in emerging markets and the United States
This groundbreaking book shows leaders everywhere why the time is right for jugaad to emerge as a powerful business tool in the West--and how to bring jugaad practices to their organizations.