Robert Kegan
Books by Robert Kegan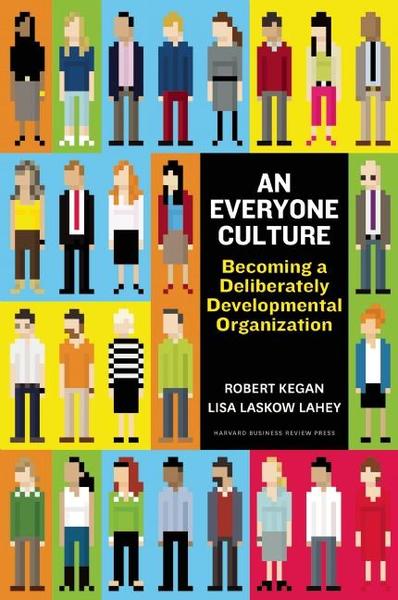 Available in: Hardcover
A Radical New Model for Unleashing Your Company's Potential
In most organizations nearly everyone is doing a second job no one is paying them for - namely, covering their weaknesses, trying to look their best, and managing other people's impressions of them. There may be no greater waste of a company's resources. The ultimate cost: neither the organization nor its people are able to realize their full potential.
What if a company did everything in its power to create a culture in which everyone, not just select high potentials, could overcome their own internal barriers to change and use errors and vulnerabilities as prime opportunities for personal and company growth?
Robert Kegan and Lisa Lahey (and their collaborators) have found and studied such companies: Deliberately Developmental Organizations. A DDO is organized around the simple but radical conviction that organizations will best prosper when they are more deeply aligned with people s strongest motive, which is to grow. This means going beyond consigning people development to high-potential programs, executive coaching, or once-a-year off-sites. It means fashioning an organizational culture in which support of people's development is woven into the daily fabric of working life and the company's regular operations, daily routines, and conversations.
An Everyone Culture dives deep into the worlds of three leading companies that embody this breakthrough approach. It reveals the design principles, concrete practices, and underlying science at the heart of DDO's, from their disciplined approach to giving feedback, to how they use meetings, to the distinctive way that managers and leaders define their roles. The authors then show readers how to build this developmental culture in their own organizations.
This book demonstrates a whole new way of being at work. It suggests that the culture you create is your strategyand that the key to success is developing everyone.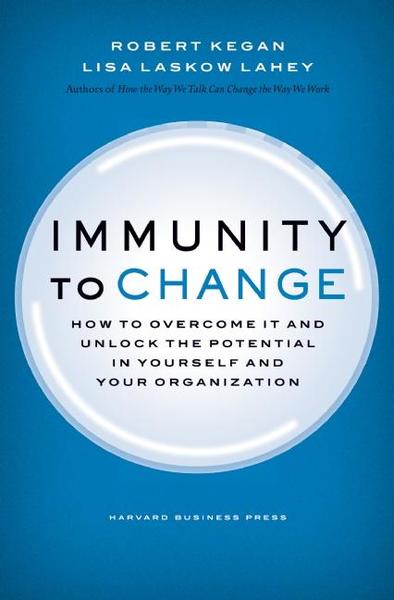 Available in: Hardcover
A recent study showed that when doctors tell heart patients they will die if they don't change their habits, only one in seven will be able to follow through successfully. Desire and motivation aren't enough: even when it's literally a matter of life or death, the ability to change remains maddeningly elusive. Given that the status quo is so potent, how can we change ourselves and our organizations? In Immunity to Change, authors Robert Kegan and Lisa Lahey show how our individual beliefs--along with the collective mind-sets in our organizations--combine to create a natural but powerful immunity to change. By revealing how this mechanism holds us back, Kegan and Lahey give us the keys to unlock our potential and finally move forward. And by pinpointing and uprooting our own immunities to change, we can bring our organizations forward with us. This persuasive and practical book, filled with hands-on diagnostics and compelling case studies, delivers the tools you need to overcome the forces of inertia and transform your life and your work.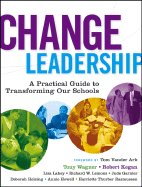 Available in: Paperback
The Change Leadership Group at the Harvard School of Education has, through its work with educators, developed a thoughtful approach to the transformation of schools in the face of increasing demands for accountability. This book brings the work of the Change Leadership Group to a broader audience, providing a framework to analyze the work of school change and exercises that guide educators through the development of their practice as agents of change. It exemplifies a new and powerful approach to leadership in schools.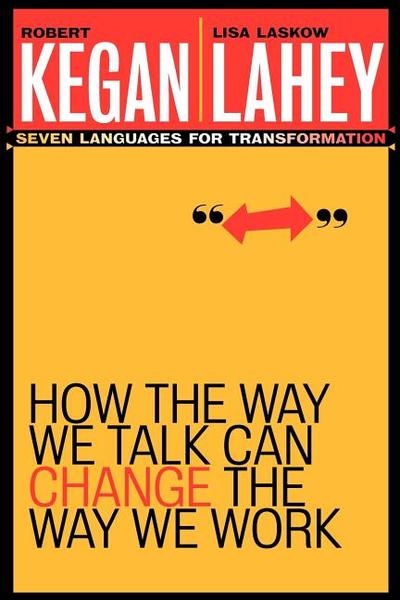 Available in: Paperback
In this intensely practical book, Harvard psychologists Kegan and Lahey take readers on a carefully guided journey designed to help them arrive at their own particular answers to solve the puzzling gap between what they intend and what they are able to accomplish.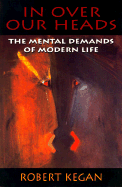 Available in: Paperback
If contemporary culture were a school, with all the tasks and expectations meted out by modern life as its curriculum, would anyone graduate? In the spirit of a sympathetic teacher, Robert Kegan guides us through this tricky curriculum, assessing the fit between its complex demands and our mental capacities, and showing what happens when we find ourselves, as we so often do, in over our heads. In this dazzling intellectual tour, he completely reintroduces us to the psychological landscape of our private and public lives.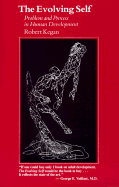 Available in: Paperback
"The Evolving Self" focuses upon the most basic and universal of psychological problems the individual s effort to make sense of experience, to make meaning of life. Meaning-making is a lifelong activity that begins in earliest infancy and continues to evolve through a series of stages encompassing childhood, adolescence, and adulthood."