The Economist
Books by The Economist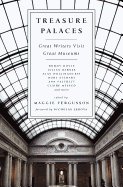 Available in: Hardcover
In this exuberant celebration of the world s museums, great and small, revered writers like Ann Patchett, Julian Barnes, Ali Smith, and more tell us about their favorite museums, including the Lower East Side Tenement Museum in New York, the Musee Rodin in Paris, and the Prado in Madrid. These essays, collected from the pages of The Economist's Intelligent Life magazine, reveal the special hold that some museums have over us all.
Acclaimed novelist William Boyd visits the Leopold Museum in Viennaa shrine to his favorite artist, Egon Schiele, whom Boyd first discovered on a postcard as a University student. In front of her favorite Rodins, Allison Pearson recalls a traumatic episode she suffered at the hands of a schoolteacher following a trip to the Musee in Paris. Neil Gaiman admires the fantastic world depicted in British outsider artist Richard Dadd s The Fairy Feller s Master-Stroke, a tiny painting that also decorated the foldout cover of a Queen album, housed in the Victorian room of Tate Britain s Pre-Raphaelite collection. Ann Patchett fondly revisits Harvard University s Museum of Natural Historywhich she discovered at 19, while in the throes of summer romance with a biology student named Jack.
Treasure Palaces is a treasure trove of wonders, a tribute to the diversity and power of the museums, the safe-keepers of our world s most extraordinary artifacts, and an intimate look into the deeply personal reveries we fall into when before great art."

Available in: Paperback

Over half a century since the six-member European Economic Community was established in 1957, the EU now has 28 members. This substantially revised and updated edition of the best-selling guide to the workings of the European Union is invaluable for anyone who wants to understand how the EU developed and how it works. It contains sections on the EU's origins, evolution, treaties, institutions, the financing of the union, the single market, the euro, its powers and areas of competence, and lots more.
This new, restructured edition will be the eleventh since the first was published more than 25 years ago, and the guide is well established as the most clear and comprehensive guide to how the EU operates. For anyone who works with or does business in EU countries, there is no better source of reference.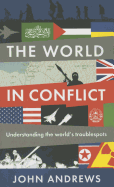 Available in: Paperback
"The Economist in Association with Profile Books Ltd. and PublicAffairs"--Title page verso.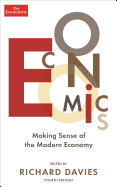 Available in: Paperback
The world of economics is changing. Years of turmoil in the global economy mean that nothing will ever be quite the same again.
This is the starting point and theme of this radically revised Economist books classic, now available for the first time in America.
Richard Davies, economics editor of "The Economist," takes us on a journey through the paper's own analysis of the state of the world's economies, how we reached this point and what to expect in the next decade. He explores:
what's gone wrong since 2008, why it's happened and how we can stop it happening again;
the shifting focus of economics from banking to labor economics;
the future hopes and challenges for the world economy.
Along the way, we encounter the global economy laid bare, from banks, panics, and crashes to innovative new policies to improve how markets function; from discussions around jobs, pay, and inequality to the promise of innovation and productivity; from the implications of emerging markets and the globalisation of trade through to the sharing economy and the economics of Google and eBay.
The result is a fascinating review of the global economy and the changing role of economics in the new world order.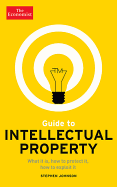 Available in: Paperback
Intellectual Property (IP) is often a company s single most valuable asset. And yet IP is hard to value, widely misunderstood and frequently under-exploited.
IP accounts for an estimated $5trn of GDP in the US alone. It covers patents, trademarks, domain names, copyrights, designs and trade secrets. Unsurprisingly, companies zealously guard their own ideas and challenge the IP of others. Damages arising from infringements have fostered a sizeable claims industry. But IP law is complex, and the business, financial and legal issues around it are difficult to navigate. Court decisions and interpretation of IP laws can be unpredictable, and can dramatically change the fortunes of businesses that rely on their IP as demonstrated in the pharmaceutical industry s battle with generic drugs.
This comprehensive guide to intellectual property will help companies, investors, and creative thinkers understand the scope and nature of IP issues, pose the right questions to their advisers and maximize the value from this crucial intangible asset."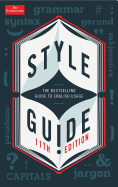 Available in: Paperback
"The bestselling guide to English usage."--cover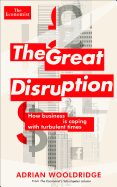 Available in: Paperback
"The Great Disruption" is a collection drawn from Adrian Wooldridge's influential Schumpeter columns in "The Economist" addressing the causes and profound consequences of the unprecedented disruption of business over the past five years.
The Great Disruption has many causes. The internet is spreading faster than any previous technology. Emerging markets are challenging the west s dominance of innovation as well as manufacturing. Clever management techniques such as frugal innovation are forcing companies to rethink pricing. Robots are advancing from the factory floor into the service sector. But these developments are all combining together to shake business lifeand indeed life in generalto its foundations.
The Great Disruption is producing a new class of winners, many of whom are still unfamiliar: Asian has more female billionaires and CEOs than Europe, for example. It is also producing a growing class of losers: old-fashioned universities that want to continue to operate in the world of talk and chalk; companies that refuse to acknowledge that competition is now at warp speed; and business people who think that we still live in the world of company man. It is forcing everybody to adapt or die: workers realise that they will have to jump from job to joband indeed from career to careerand institutions realise that they need to remain adaptable and flexible.
The Great Disruption is all the more testing because it coincides with the Great Stagnation. The financial crisis has not only reduced most people s living standards in the west. It has also revealed that the boom years of 2000-20007 were built on credit: individuals and governments were borrowing money to pay for lifestyles that no longer had any real justification. Employees are having to cope with unprecedented change at a time when they are also seeing their incomes flat or declining. Companies are having to respond to revolutionary innovations even as they are seeing their overall markets contract. We are all having to run faster in order to stay in the same place.
This book begins with a long introduction explaining the thesis of the book and setting it in a broad historical context. It will also introduce readers to Joseph Schumpeter and explain why his ideas about creative destruction are particularly valuable today.
"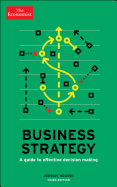 Available in: Paperback
The effectiveness of a good strategy well implemented determines a business' future success or failure. Yet history is full of strategic decisions, big and small, that were ill-conceived, poorly organized and consequently disastrous. This updated guide looks at the whole process of strategic decision-making, from vision, forecasting, and resource allocation, through to implementation and innovation.
Strategy is about understanding where you are now, where you are heading and how you will get there. There is no room for timidity or confusion. Although the CEO and the board decide a company's overall direction, it is the managers at all levels of the organization who will determine how the vision can be transformed into action. In short, everyone is involved in strategy.
But getting it right involves difficult choices: which customers to target, what products to offer, and the best way to keep costs low and service high. And constantly changing business conditions inevitably bring risks. Even after business strategy has been developed, a company must remain nimble and alert to change, and view strategy as an ongoing and evolving process.
The message of this guide is simple: strategy matters, and getting it right is fundamental to business success.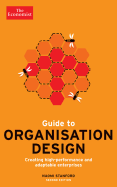 Available in: Paperback

Business failure is not limited to start ups. Industry Watch (published by BDO Stoy Hayward, an accounting firm) 'predicts that 17,043 businesses will fail (in the UK) in 2006, a further 4 per cent increase from 2005'. In America between 1990 and 2000, there were over 6.3 million business start-ups and over 5.7 million business shut-downs.
Risk of failure can be greatly reduced through effective organisational design that encourages high performance and adaptability to changing circumstances. Organisation design is a straightforward business process but curiously managers rarely talk about it and even more rarely take steps to consciously design or redesign their business for success.
This new Economist guide explores the five principles of effective organisation design, which are that it must be: driven by the business strategy and the operating context (not by a new IT system, a new leader wanting to make an impact, or some other non-business reason). involve holistic thinking about the organisation be for the future rather than for now not to be undertaken lightly - it is resource intensive even when going well be seen as a fundamental process not a repair job. (Racing cars are designed and built. They are then kept in good repair.)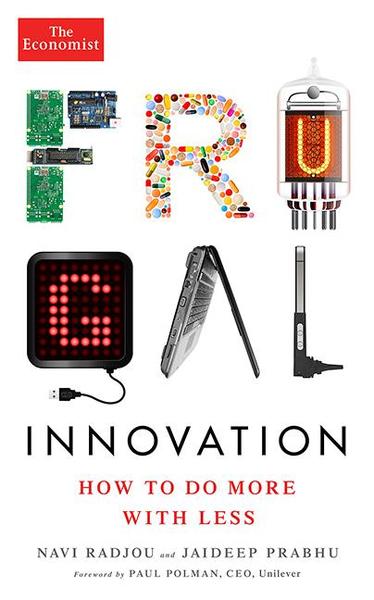 Available in: Paperback
Winner of the CMI Management Book of the Year 2016 Frugal innovation is a way that companies can create high-quality products with limited resources. Once the preserve of firms in poor markets, Western companies are now seeking ways to appeal to cost-conscious and environmentally-aware consumers at home. With an estimated trillion-dollar global market for frugal products, and with potentially huge cost savings to be gained, frugal innovation is revolutionizing business and reshaping management thinking. This book explains the principles, perspectives and techniques behind frugal innovation, enabling managers to profit from the great changes ahead. The book explains: How to achieve mass customization, using low-cost robotics, inexpensive product design and virtual prototyping software. How consumers and other external partners can help develop products How to implement sustainable practices, such as the production of waste-free products How to change the corporate culture to become more frugal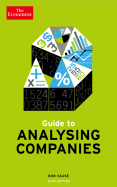 Available in: Paperback

In today's volatile, complex and fast-moving business world, it can be difficult to gauge how sound a company really is. An apparently strong balance sheet and impressive reported profits may be hiding all sorts of problems that could even spell bankruptcy. So how do you:
Know whether a company is well run and doing well?
Decide which ratios and benchmarks to use to assess performance?
Work out if a company has massaged its results?
Recognise the danger signs on the corporate horizon?
Compare companies operating in different sectors or countries?
These and many other important questions are answered in a completely updated and revised sixth edition of this clear and comprehensive guide. It is aimed at anyone who wants to understand a company's annual report, judge a customer's creditworthiness, assess a company's investment potential, and much more.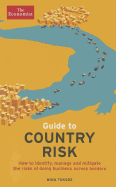 Available in: Paperback

Country risk explains the things that can go wrong when business is conducted across borders. It's not just multinational companies, with factories worldwide and complex operations, that need to understand sudden changes in business conditions. These can affect any small firm that may be looking to expand sales abroad or work with a foreign supplier. The 2008-09 global financial crisis and the Arab Spring showed us how quickly and dramatically business conditions in any country can worsen and spread. But a thorough understanding and careful management of country risk will help a company survive a crisisand even open up new opportunities.
"The Economist Guide to Country Risk" explains:
What risks foreign investors face, and how to measure and manage them in a systematic way.
Why political and economic shocks are so hard to predict.
Where economies are vulnerable and how existing risk models spot (or miss) signs of impending disaster.
The typical bad habits of managers who ignore the warning signs.
How and where the next crisis will emerge."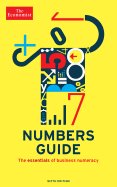 Available in: Paperback
"The Economist: Numbers Guide" is invaluable for everyone who has to work with numbers, which in today's commercially focused world means most managers. In addition to general advice on basic numeracy, the guide points out common errors and explains the recognized techniques for solving financial problems, analyzing information of any kind, forecasting and effective decision making. Over 100 charts, graphs, tables and feature boxes highlight key points, and great emphasis is put on the all-important aspect of how you present and communicate numerical information effectively and honestly. At the back of the book is an extensive A-Z dictionary of terms covering everything from amortization to zero-sum game. Whatever your business, whatever your management role, for anyone who needs a good head for figures "The Economist Numbers Guide" will help you achieve your goals.