Robert Spector
Books by Robert Spector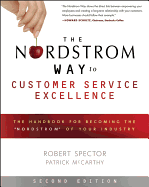 Available in: Paperback
"Customer service best practices from the company that sets the standard. Virtually every company wants to be the Nordstrom of their industry. Nordstrom is one of only five companies to make Fortune's "best companies to work for" and "most admired" list every year the surveys have been taken. Despite its position in the hard-hit luxury retail sector, Nordstrom, with 193 stores in 28 states, never experienced a quarterly loss during the recent economic downturn. The Nordstrom Way to Customer Service, Second Edition explains what every business can learn from the world's most famous customer-service-driven company. New material in this revised edition includes: A section on: "How To Become The Nordstrom Of Your Industry" Chapters on Nordstrom's online customer service and the innovative social commerce features of its website Breakthroughs on Nordstrom's multi-channel approach to customer service Includes extensive new interviews with current top management and top sales people Nordstrom followed a set of principles that led it to become a leader in its industry. Discover what endeared Nordstrom to its customers, and learn how to apply those same standards to your own company"--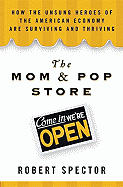 Available in: Hardcover
Business journalist Spector celebrates the history of small, independent retail stores and how mom and pop businesses across the country still thrive on attentive customer service and community support.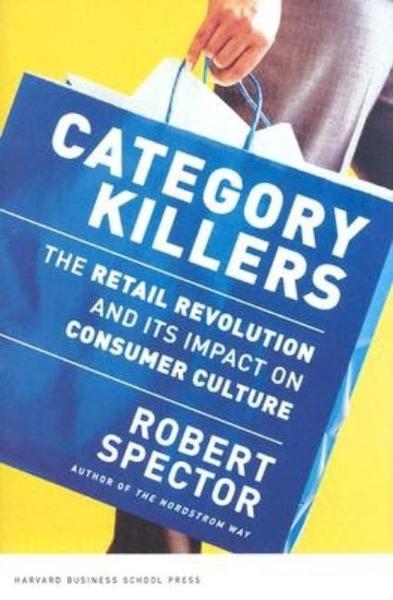 Available in: Hardcover
Explores the rise of retail's reigning disrupor: retailers who seek to dominate a distinct classification of merchandise and wipe out the competition. Based on decades of research and investigative reporting. Recounts how some retailers have profoundly altered cultural and economic factors.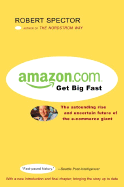 Available in: Paperback
In Amazon.com Jeff Bezos built something the world had never seen. He created the most recognized brand name on the Internet, became for a time one of the richest men in the world, and was crowned "the king of cyber-commerce."Yet for all the media exposure, the inside story of Amazon.com has never really been told. In this revealing, unauthorized account, Robert Spector, journalist and best-selling author, gives us this up-to-date, fast-paced, behind-the-scenes story of the company's creation and rise, its tumultuous present, and its uncertain future.