Josh Bernoff
Books by Josh Bernoff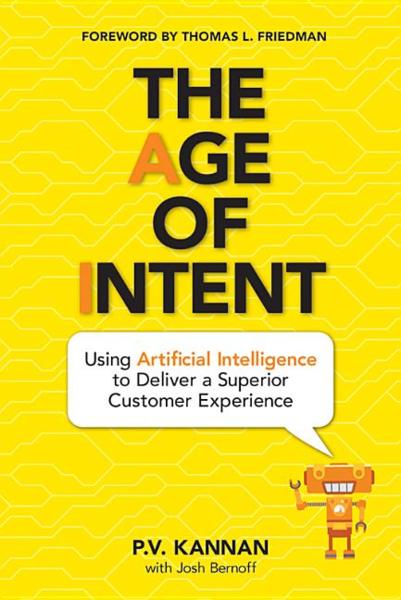 Available in: Hardcover
Have you ever wished that every company you interacted with could just know what you wanted and go get it for you? That when you picked up the phone or opened a chat window that the company would use what it knew about you to anticipate your needs?
We are on the verge of a future just like that.
The age of intent is a world where the smartest of chatbotsƒƒ''ƒ''"ƒƒ''ƒ''€ƒƒ''ƒ''"virtual agentsƒƒ''ƒ''"ƒƒ''ƒ''€ƒƒ''ƒ''"are powered by artificial intelligence (AI) and connected to a customer's complete past history. These virtual agents can anticipate just what a customer is looking for, answering questions through chat, on the phone, and through smart speakers like Amazon's Alexa. They'll transform the business world with efficient, scalable service that's available 24/7 and gets smarter every day.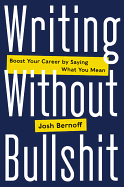 Available in: Hardcover
A guide "to writing for today's worl-- a noisy environment where everyone reads what you write in a screen. The average news story only gets only 36 seconds of attention. Unless you change how you write, your emails, reports, and Web copy don't stand a chance. In this ... book you'l learn to front-load your writing with pithy titles, subject lines, and opening sentences. You'll acquire the courage and skill to purge weak and meaningless jargon, wimpy passive voice, and cowardly weasel words. And you'l get used to writing directly to the reader to make every word count"--Amazon.com.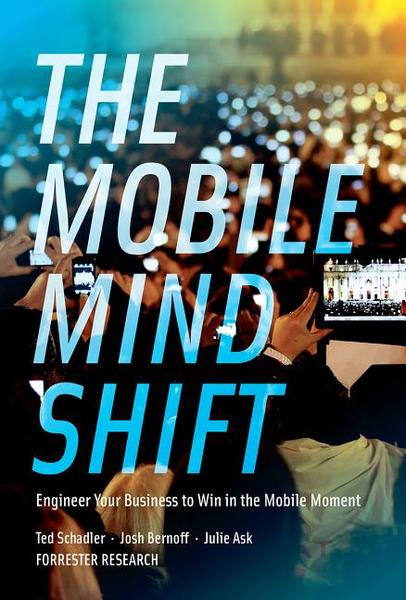 Available in: Hardcover
Mobile has reprogrammed your customers brains.
Your customers now turn to their smartphones for everything. What's tomorrow's weather? Is the flight on time? Where's the nearest store, and is this product cheaper there? Whatever the question, the answer is on the phone. This Pavlovian response is the mobile mind shift the expectation that I can get what I want, anytime, in my immediate context.
Your new battleground for customers is this mobile moment the instant in which your customer is seeking an answer. If you re there for them, they ll love you; if you re not, you ll lose their business. Both entrepreneurial companies like Dropbox and huge corporations like Nestle are winning in that mobile moment. Are you?
Based on 200 interviews with entrepreneurs and major companies across the globe, "The Mobile Mind Shift" is the first book to explain how you can exploit mobile moments. You ll learn how to:
Find your customer's most powerful mobile moments with a mobile moment audit.
Master the IDEA Cycle, the business discipline for exploiting mobile. Align your business and technology teams in four steps: "Identify, Design, Engineer, Analyze."
Manufacture mobile moments as Krispy Kreme does it sends a push notification when hot doughnuts are ready near you. Result: 500,000 app downloads, followed by a double-digit increase in same-store sales.
Turn one-time product sales into ongoing services and engagement, as the Nest thermostat does. And master new business models, as Philips and Uber do. Find ways to charge more and create indelible customer loyalty.
Transform your technology into systems of engagement. Engineer your business and technology systems to meet the ever-expanding demands of mobile. It's how Dish Network not only increased the efficiency of its installers but also created new on-the-spot upsell opportunities.
Mobile is rapidly shifting your customers into a new way of thinking. You ll need your own mobile mind shift to respond.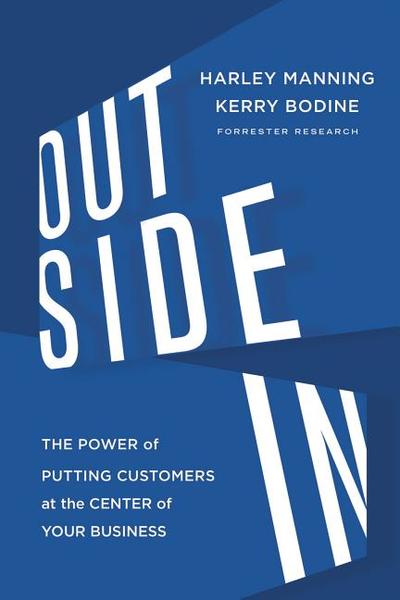 Available in: Hardcover
For readers of "Delivering Happiness" and "The New Gold Standard"--a revolutionary approach to understanding and mastering the customer experience from Forrester Research.
Available in: Paperback
Offering a strategy to winning in a world transformed by social technologies (blogs, podcasts, and social networking sites), the authors have designed a four-step process for building these technologies into a business.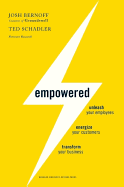 Available in: Hardcover
*Quantities may be limited on these discount books.* Please call to verify quantity in stock.
Is Your Company EMPOWERED for Success? You know it's happening within your organization. Your people, armed with cheap, accessible technology, are connecting with customers and building innovative new solutions. But who are these creative problem-solvers? How can you be one? And just as important - how can you lead them?
We call them HEROes: highly empowered and resourceful operatives. Your company needs them because in the age of Twitter, iPhones, Facebook, YouTube, and an ever-evolving torrent of Web information, your customers now step up to the counter armed with more data and access than ever before, and in many cases, your company is overmatched.
In Empowered, Forrester's Josh Bernoff - coauthor of the pioneering book Groundswell - and Ted Schadler explain how to transform your company by unleashing the mighty force of these HEROes. Like John Bernier and Ben Hedrington at Best Buy, who built an army of 2,500 tweeting employees to reach out to customers online. Or Ross Inglis, who tapped into Internet computing resources to open an entirely new customer channel for Thomson Reuters. Or John Stadick, who equipped 600 sales staff with iPhones and boosted profits at his construction rental company.
The truth is, one in three of your information workers already use easily accessible technologies that your company does not sanction. Empowered gives you a prescription for embracing this covert innovation. At the heart of a HERO-powered business is a new pact between these critical employees, company managers, and the IT department: HEROes build new solutions to meet customer needs, management sets clear rules while encouraging more experimentation, and IT expands its role to both support and secure these business solutions. Fueled by data from Forrester Research, Empowered is packed with the business tools and information necessary to move your organization several steps ahead of the competition:
- Statistical analysis of the 16% of customers who account for 80% of the online influence
- The four-step IDEA process to transform customer-facing service, marketing, and mobile applications
- A tool to score HERO projects on value and effort, to offer guidance on which projects to support
- The HERO index: A scorecard of the industries and departments with the most - and the fewest - HEROes - Roadmaps for collaboration systems that stimulate and support HERO innovation
- The game plan for IT's new role as a key partner in technology ideas throughout the company
- Dozens of case studies and examples from firms in every industry, from retail to business services
Armed with an arsenal of exciting and valuable new technologies, your employees are already transforming the way you do business. You can lead them or block them - it's your choice. Empowered will help you make the right decision.BusinessEconomicsFinance
Available in: Hardcover
Since "Groundswell" was published in April of 2008, two things have happened: The global economy has gone into the dumper; and at the same time, marketers have fallen in love with social technologies." So states author Josh Bernoff in his introduction to "Marketing in the Groundswell," which offers vital information that everyone involved in marketing or in communicating with customers' needs to know. The book includes three core chapters from the original bestseller that focus on market research, marketing, and spreading word-of-mouth among your best customers. Sure, you already know that customers are writing about your products on blogs or talking about your brand on Twitter and Facebook. Now, turn that interest into opportunity and profit. In these economic times, marketers like you are increasing their investment in social technologies, while cutting back on more traditional expenses. Why? Because they work--no matter the economic climate. "Marketing in the Groundswell" shows you how you can build social applications, measure their results, and use the social technology movement to your company's advantage.