Geoffrey A Moore
Books by Geoffrey A Moore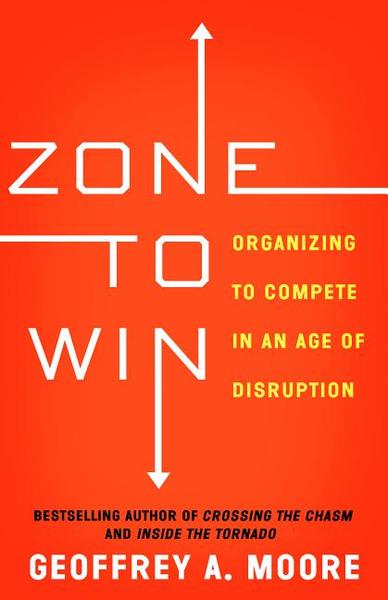 Available in: Paperback, Hardcover
Over the last 25 years, Geoffrey Moore has established himself as one of the most influential high-tech advisors in the world--once prompting Conan O'Brien to ask "Who is Geoffrey Moore and why is he more famous than me?" Following up on the ferociously innovative ESCAPE VELOCITY, which served as the basis for Moore's consulting work to such companies as Salesforce, Microsoft, and Intel, ZONE TO WIN serves as the companion playbook for his landmark guide, offering a practical manual to address the challenge large enterprises face when they seek to add a new line of business to their established portfolio. Focused on spurring next-generation growth, guiding mergers and acquisitions, and embracing disruption and innovation, ZONE TO WIN is a high-powered tool for driving your company above and beyond its limitations, its definitions of success, and ultimately, its competitors. Moore's classic bestseller, CROSSING THE CHASM, has sold more than one million copies by addressing the challenges faced by start-up companies. Now ZONE TO WIN is set to guide established enterprises through the same journey. "For any company, regardless of size or industry, ZONE TO WIN is the playbook for succeeding in today's disruptive, connected, fast-paced business world." --Marc Benioff, CEO, Salesforce "Once again Geoffrey Moore weighs in with a prescient examination of what it takes to win in today's competitive, disruptive business environment." --Satya Nadella, CEO, Microsoft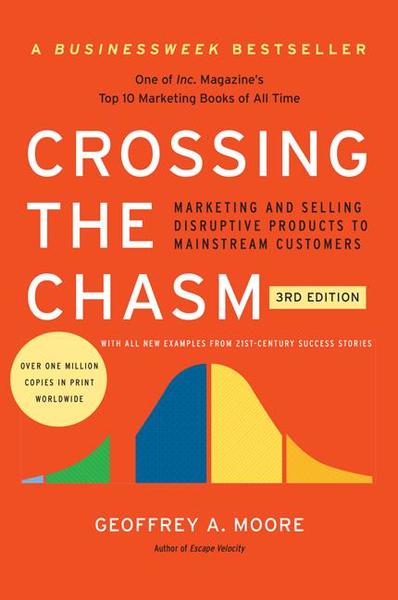 Available in: Paperback
The bible for bringing cutting-edge products to larger markets--now revised and updated with new insights into the realities of high-tech marketing
In Crossing the Chasm, Geoffrey A. Moore shows that in the Technology Adoption Life Cycle--which begins with innovators and moves to early adopters, early majority, late majority, and laggards--there is a vast chasm between the early adopters and the early majority. While early adopters are willing to sacrifice for the advantage of being first, the early majority waits until they know that the technology actually offers improvements in productivity. The challenge for innovators and marketers is to narrow this chasm and ultimately accelerate adoption across every segment.
This third edition brings Moore's classic work up to date with dozens of new examples of successes and failures, new strategies for marketing in the digital world, and Moore's most current insights and findings. He also includes two new appendices, the first connecting the ideas in Crossing the Chasm to work subsequently published in his Inside the Tornado, and the second presenting his recent groundbreaking work for technology adoption models for high-tech consumer markets.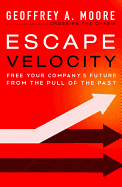 Available in: Hardcover
Readthis book to learn how to create a company as powerful as Apple. Guy Kawasaki, former chief evangelist of Apple
InEscape Velocity Geoffrey A. Moore, author of the marketing masterwork Crossingthe Chasm, teaches twenty-first century enterprises how to overcome thepull of the past and reorient their organizations to meet a new era ofcompetition. The world s leading high-tech business strategist, Moore connectsthe dots between bold strategies and effective execution, with an action planthat elucidates the link between senior executives and every other branch of acompany. For readers of Larry Bossidy s Execution, Clay Christensen s Innovator s Solution, and Gary Vaynerchuck sCrush It!, and for anyone aiming for the pinnacle of business success, EscapeVelocity is an irreplaceable roadmap to the top."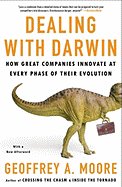 Available in: Paperback
A bestselling author shows companies how to rise to the challenge of natural selection and master their own evolution, in order to thrive in today's eat-or-be-eaten economic jungle.