Richard Koch
Books by Richard Koch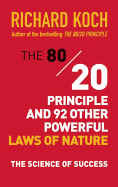 Available in: Paperback

"This fascinating analysis uncovers the business management secrets hidden in physics, biology and mathematics" -Washington Post (Featured Leadership book of the week 9/15/14)
In this follow-up to his best-selling "The 80/20 Principle," the power law that helped hundreds of thousands achieve more by doing less, Richard Koch puts science to work, applying ninety-two other natural laws to promote the "science of success" within the ever-changing world of business. What does Charles Darwin's theory of natural selection prove about developing a niche product line? How can Isaac Newton's laws of motion and gravity help in a crowded marketplace? This is a must-have book for business leaders looking for clear, evidence-based reasoning that explains why some companies seem to find success everywhere they turn, while others don't make progress.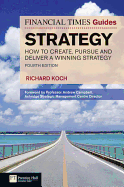 Available in: Paperback
YOUR COMPLETE GUIDE TO STRATEGY. PLAIN AND SIMPLE.
The "FT Guide to Strategy" is your unbeatable reference on strategy. It offers an incisive overview of both corporate level and business unit level strategy, an A to Z of the world's leading strategic thinkers and introduces the key strategic tools and techniques you need to develop your own strategy.
In one engaging read itleads you through each critical step in creating, delivering and understanding successful strategy. This is the smartest and most readable strategy guide available anywhere."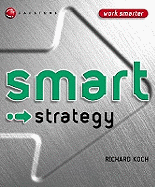 Available in: Paperback
Everyone knows that strategy is the cornerstone of any business. But very few people know how to make it work for them. What do smart people know about strategy that the rest of us don't? And how can we learn from the best and apply the lessons for ourselves? Smart Strategy gives you everything you need to devise a great strategy and keep it on track. Watch your sales grow and your company take off! Smart books are essential primers to the key issues facing business people. They are practical and action-oriented, providing instant knowledge for ambitious and hungry professionals who want to make a lasting impression throughout their career. Smart books are designed to give killer approaches to key business subjects, and deliver sound principles in a style that is both informative and has attitude. They are the prefect resource for time-starved, information-hungry business people everywhere!
Available in: Paperback
Koch shows how to achieve better results with much less effort, time, and fewer resources, simply by identifying and focusing on the 20 percent of our efforts that really count.