Chester Elton
Books by Chester Elton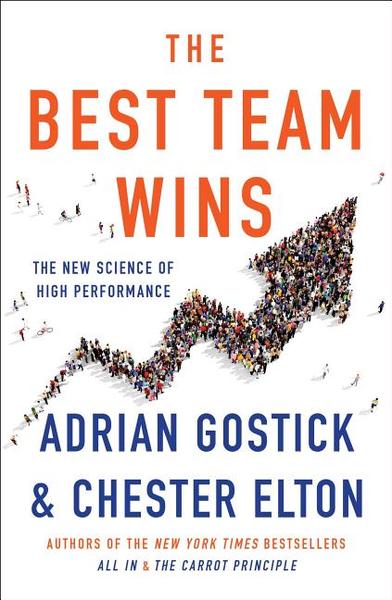 Available in: Hardcover
Explains the "five disciplines of team leaders," based on the study of more than 850,000 employee engagement questionaires, that result in the most effective and successful workplace teams under contemporary circumstances.

Available in: Paperback
From the authors of the smash bestseller The Carrot Principle comes an inspiring and lively page-a-day guide to harnessing the remarkable power of the carrot--taking yourself and your team to new heights of success in work and life. Based on their twenty years of experience teaching leaders at Fortune 100 companies, as well as one of the largest research studies ever conducted on workplace satisfaction, Gostick and Elton share a wealth of wisdom about simple but amazingly effective ways to boost your productivity and work satisfaction by setting clear goals, communicating effectively, building trust, and offering recognition in ways that make others feel appreciated and motivated. Each engaging page of The Daily Carrot Principle features a core kernel of wisdom, enlivened by thoughtful and witty quotes from the likes of Thomas Edison, Rosabeth Moss Kanter, Jim Collins, and Oprah Winfrey, plus a bonanza of insights from standout managers and employees the authors have studied. An easy-to-implement "carrot action" ends each page, providing the simple steps to begin applying this wealth of wisdom immediately. Whether you are a business leader, team member, student, mom or dad, or anyone hoping to achieve more in your life, this book will be an inspiring and practical guide to unleashing your hidden potential and leading a richer life.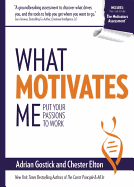 Available in: Hardcover
What Motivates Me will help readers align the work they do every day, for the rest of their lives, with what truly motivates them. It also includes a code to the Motivators Assessment. This is not a personality test, but a scientifically valid assessment that digs straight to the core of what motivates you at work. The book also features a set of thought-provoking exercises to help readers sculpt their jobs with 60 powerful strategies. After analyzing the results of 850,000 interviews, the authors sought to discover why so many people are not as engaged and energized as they could be at work. They found those who are happiest and most successful are engaged in work that aligns with what motivates them. What Motivates Me offers an extensively tested method to help readers identify their core motivators and figure out the disconnects between their passions and their current work, and guides all those searching for joy and engagement by asking the important questions - "What motivates me?" and "What can I do about it?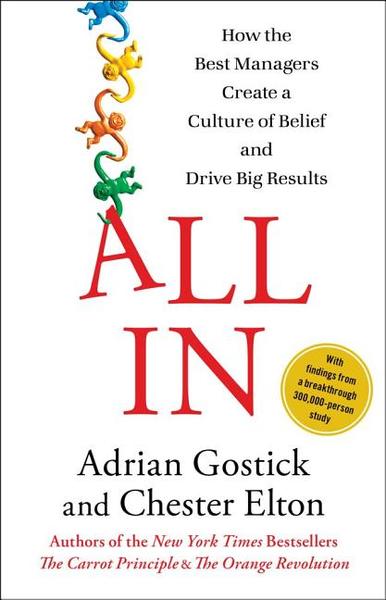 Available in: Hardcover
The authors of the bestsellers "The Carrot Principle" and "The Orange Revolution," present research and a simple seven-step roadmap that managers can follow to create a high-achieving company culture that delivers results.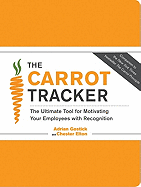 Available in: Hardcover
Now the 90,000 managers who attend Carrot Principle seminars each year can use this convenient journaling system to implement the strategy behind the Wall Street Journal bestseller A Carrot a Day. Based on the authors' 10-year study that proves recognition is an incredibly powerful management tool, The Carrot Tracker shows leaders how to drive results by recording each staff member's achievements and planning appropriate recognition moments. The simple act of saying "thank you" in a timely, specific, and frequent way will create a culture of appreciation in which employees are motivated to work harder, focus on company goals, and turn over less all essentials in this economic climate. Includes thank-you cards to make managers' busy lives even easier."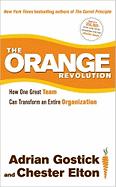 Available in: Hardcover
Based on an extensive study conducted by Towers Perrins, the authors show how to use recognition techniques to build highly effective teams.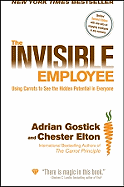 Available in: Hardcover
Employees who feel like they are invisible to their leadership many times, in return, wind up doing just enough to get by--their talents hidden in the corporate shadows. This new edition shows managers how to recognize these employees and uncover their talents.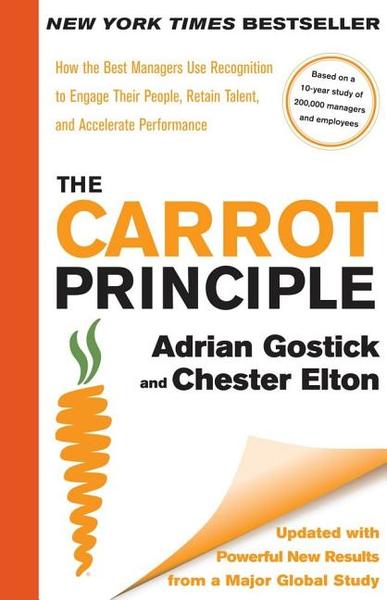 Available in: Hardcover
Based on an extensive management study, the bestselling authors of "A Carrot a Day" and "The 24-Carrot Manager" show how great managers use constructive praise and recognition to motivate their workforces.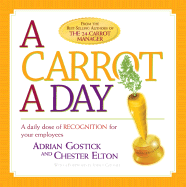 Available in: Paperback
Employees fed a steady diet of carrots focus better on company goals. They spot new opportunities faster. They have longer employment life spans (translation: lower turnover). And they can lift companies higher than you might have dreamed possible.
In this engaging and often hilarious book, recognition experts Adrian Gostick and Chester Elton offer you 365 easy-to-use recognition ideas, hints and pieces of advice. Read one a day and you will become a better leader-a manager who is able to tap the power of recognition to build a stronger workplace where people come, stay and are committed to your goals.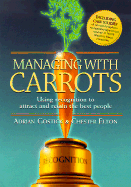 Available in: Hardcover
By using recognition to attract and retain the best people, the authors maintain that managers can create a corporate culture that values employees and honors their success. 250 color photos.