Noah Fleming
Books by Noah Fleming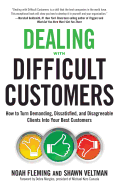 Available in: Paperback
Ignore a valid complaint and you could be the next viral sensation for all the wrong reasons. But give in to every demand and you may be consumed with the often petty complaints of your worst customers and wind up pandering to them with freebies, discounts, and special attention. That will cost you time and money, and perhaps worse, do little or nothing to solve the root problem. Dealing with Difficult Customers will show you:

How to stop using gimmicks and trick promotions to encourage repeat business and the alternatives that will keep your customers salivating for more.

How "Hungry Hippos" and "Problem Children" are sapping your employees time and energy and what to do about them.

The behaviors that turn great customers into dissatisfied critics and how to change them.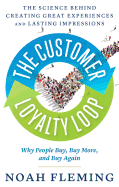 Available in: Paperback
How do you grow a truly sustainable business in the hypercompetitive 21st century? By using the practical, psychology-based strategies in this book to dive into the mind of your customer and enhance your business's customer experience by creating buying loops that keep your customers coming back for more.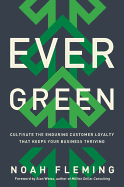 Available in: Hardcover
Is your company acting like adrenalin junkies, chasing after new customers at the expense of your loyal base? Don't fall for the lurid trap that says newer is better.