Subir Chowdhury
Books by Subir Chowdhury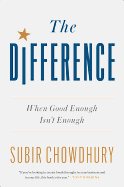 Available in: Hardcover
"If you saw a toothpick on the floor, what would you do? This seemingly innocuous question was posed to Subir Chowdhury by one of his longtime clients, and ultimately lead him to a ... realization: good enough is not enough. The best processes in the world won't work without developing the kind of mindset--a caring mindset--that is needed to achieve real and sustainable change in both organizations and individuals ... The difference, Chowdhury [believes], is the ability to nurture the skills, loyalty, and passion of the people who make up an organization"--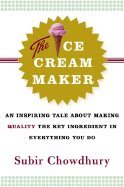 Available in: Hardcover
For managers, executives, small business owners, and entrepreneurs, this parable is a compelling, eye-opening guide to the most effective ways to achieve excellence and become industry leaders on the global stage.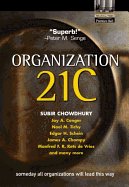 Available in: Paperback
"Organization 21C: Someday All Organizations Will Lead This Way" brings together 19 all-new essays by the world's leading management thinkers, covering every key driver of organizational success: leadership, process, people, and organizational design. You'll find breakthrough ideas and practical solutions for virtually every tactical and strategic challenge you face. Key topics include: James Champy's X-engineering, Total Rewards Management, the "New Boardroom," the changing nature of power and influence, building workable hierarchies and sustainable organizations, and new best practices for leading change.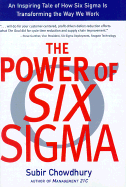 Available in: Hardcover
The brainchild of a management guru, this fictionalized tale simplifies the complicated topic of Six Sigma through the lives of two typical business professionals, Joe and Larry.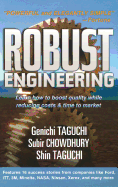 Available in: Hardcover
Powerful and elegantly simple.
Achieve higher quality...lower costs...faster time to market
Companies worldwide have used the methods of quality expert Genichi Taguchi for the past 30 years with phenomenal product development cost savings and quality improvements. Robust Engineering, by this three-time Deming Prize winner, along with Subir Chowdhury and Shin Taguchi, is the first book to explain and illustrate his newest, most revolutionary methodology, Technology Development. It joins Design of Experiments and Robust Design as the framework on which your company can build a competitive edge. Case studies of real-world organizations Ford, ITT, 3M, Minolta, NASA, Nissan, Xerox and 9 others show you how the techniques of all three methodologies can be successfully applied. You'll hammer flexibility into your manufacturing organization to minimize product development costs, reduce product time-to-market, and fully satisfy customers needs.
Project Management is going to be huge in the next decade...--Fortune
Busy managers single-source guide to planning, organizing and controlling projects
At last there's a concise, compact (5O x 8O) hands-on guide that puts state-of-the-art management concepts and processes at your fingertips. Project Manager's Portable Handbook, by David I. Cleland and Lewis R. Ireland, is your step-by-step guide to the nuts-and-bolts details that spell project management success. YouOre shown how to organize and manage everything from small to multiple projects...lead and coach project team members...and manage within a strategic context from project partnering to dealing with the board of directors and other stakeholders. You'll find out how to: Select and use PM software; Develop winning proposals; Handle legal considerations; Come out on top in contract"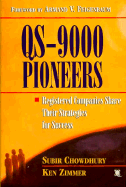 Available in: Hardcover
Without the discipline and innovation of the QS-9000 quality system requirements, the automotive manufacturing industry would have continued to flounder under the weight of its own inefficiencies. QS-9000 Pioneers tells the true stories behind the companies, teams and individuals who rose to the challenge and revitalized the core of the U.S. manufacturing base. Through a series of case studies profiling suppliers to leading-edge automotive companies like General Motors, Ford and Chrysler, QS-9000 Pioneers is the first book to reveal the best practices of the certified companies who continue to lead the way. Readers will discover: How to register and/or implement QS-9000 through a series of best practices; Successful case studies showing the requirements, milestones, pitfalls, and expected returns; A formula for Instant Knowledge'' on subject areas that apply to the reader's particular organization.