Lisa Kay Solomon
Books by Lisa Kay Solomon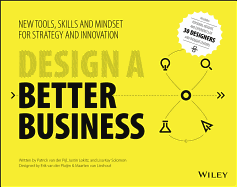 Available in: Paperback
This book stitches together a complete design journey from beginning to end in a way that you've likely never seen before, guiding readers (you) step-by-step in a practical way from the initial spark of an idea all the way to scaling it into a better business. Design a Better Business includes a comprehensive set of tools (over 20 total!) and skills that will help you harness opportunity from uncertainty by building the right team(s) and balancing your point of view against new findings from the outside world.
This book also features over 50 case studies and real life examples from large corporations such as ING Bank, Audi, Autodesk, and Toyota Financial Services, to small startups, incubators, and social impact organizations, providing a behind the scenes look at the best practices and pitfalls to avoid. Also included are personal insights from thought leaders such as Steve Blank on innovation, Alex Osterwalder on business models, Nancy Duarte on storytelling, and Rob Fitzpatrick on questioning, among others.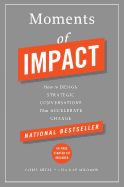 Available in: Hardcover
Two leading experts on designing strategic conversations unveil a simple, creative process that allows teams to tackle their most challenging issues.
In our fast-changing world, leaders are increasingly confronted by messy, multifaceted challenges that require collaboration to resolve. But the standard methods for tackling these challenges meetings packed with data-drenched presentations or brainstorming sessions that circle back to nowhere just don t deliver.
Great strategic conversations generate breakthrough insights by combining the best ideas of people with different backgrounds and perspectives. In this book, two experts crack the code on what it takes to design creative, collaborative problem-solving sessions that soar rather than sink.
Drawing on decades of experience as innovation strategists and supported by cutting-edge social science research, dozens of real-life examples, and interviews with well over 100 thought leaders, executives, and fellow practitioners they unveil a simple, creative process that leaders and their teams can use to unlock solutions to their most vexing issues. The book also includes a Starter Kit full of tools and tips for putting the book s core principles into practice."