Helio Fred Garcia
Books by Helio Fred Garcia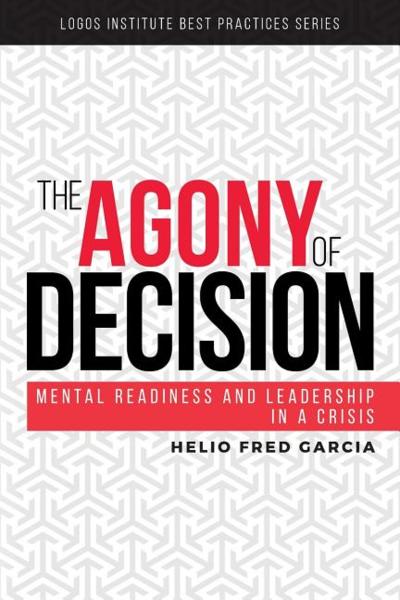 Available in: Paperback
The Agony of Decision was named one of the Best Crisis Management Books of All Time by Book Authority, the world's leading site for nonfiction recommendations. Book Authority had previously named the it one of the Best New Crisis Management Books of 2018.This book is about how leaders and the organizations they lead can maintain reputation, trust, confidence, financial and operational strength, and competitive advantage in a crisis. First, by thinking clearly; second by making smart choices; and third by executing those choices effectively. But making smart choices in a crisis can be agonizing.The difference between leaders who handle crises well and those who handle crises poorly is mental readiness: the ability some leaders exhibit that allows them to make smart choices quickly in a crisis. And this ability creates real competitive advantage.One of the predictable patterns of crisis response is that the severity of the crisis event does not determine whether an organization and its leader get through a crisis effectively. Indeed, two organizations, similarly situated, can see dramatically different outcomes based on the quality and timeliness of their individual responses to the crisis events. And the ability to respond effectively in a timely way is a consequence of mental readiness. This book is for leaders of organizations who need to be good stewards of reputation, trust, and confidence; and for those who advise those leaders, whether in public relations, or law, or other business disciplines.Author Helio Fred Garcia harvests insights from more than 35 years of working on, studying, and teaching about thousands of crises affecting companies, governments, NGOs, and other organizations. Garcia is the Executive Director of the Logos Institute for Crisis Management and Executive Leadership. He has advised clients in dozens of countries on six continents. For more than 30 years Garcia has been on the New York University faculty, where he teaches crisis management in the Executive MBA program of the Stern School of Business, and crisis communication in the MS in Public Relations and Corporate Communication of the School of Professional Studies. In both programs he has received awards for teaching excellence. He also teaches ethics, crisis, and leadership at Columbia University's Fu Foundation School of Engineering and Applied Sciences.He has also taught crisis on the faculties of other universities in California, Switzerland, and China. Through Logos Institute contracts he has taught at yet other universities and specialized professional schools in the U.S., including a number affiliated with the U.S. armed forces. He has guest lectured at dozens of universities around the world.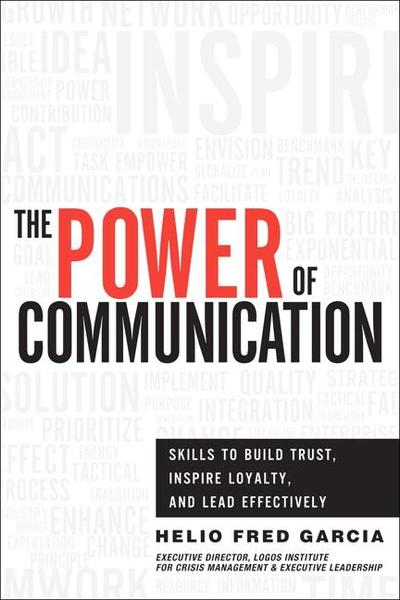 Available in: Hardcover
Communication is the absolutely indispensable leadership discipline. But, too often, leaders and professional communicators get mired in tactics, and fail to influence public attitudes in the ways that would help them the most. The Power of Communication builds on the U.S. Marine Corps' legendary publication Warfighting, showing how to apply the Corps' proven leadership and strategy doctrine to all forms of public communication -- and achieve truly extraordinary results. World-renowned leadership communications expert, consultant, and speaker Helio Fred Garcia reveals how to orient on audiences, recognizing their centers of gravity and most critical concerns. You'll learn how to integrate and succeed with all three levels of communication: strategic, operational, and tactical. Garcia shows how to take the initiative and control the agenda... respond to events with speed and focus... use the power of maneuver... prepare and plan... and put it all together, becoming a "habitually strategic" communicator.