Jim Clifton
Books by Jim Clifton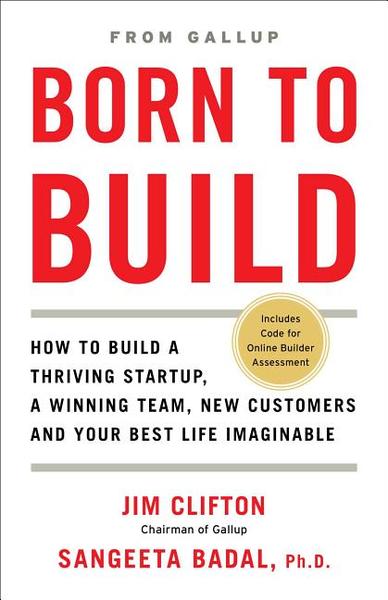 Available in: Hardcover
People will ask you throughout your life, "Where do you work?" and "What do you do?" They never ask you, "What are you building?" When conversations change to "What are you building?" the world will change. Written for anyone trying to figure out how to make the most of their lives, Born to Build seeks to inspire entrepreneurs and ambitious, self-motivated people to build something that will change the world. A builder's venture could be a small business that grows into a mammoth enterprise, a thriving new division in an existing company, a nonprofit, a social enterprise, a church, a school -- anything that creates economic growth and makes a lasting impact on society. Born to Build is written by Gallup Chairman and CEO Jim Clifton and Sangeeta Badal, Ph.D., Principal Scientist for Gallup's Entrepreneurship and Job Creation initiative, and is grounded in years of research. This book goes beyond the conventional economics-based business training and instead offers a uniquely psychological approach to venture building. It gives readers the tools and techniques they need to understand who they are, what motivates them and what they can build -- and how. By following the practical steps in Born to Build, readers will have the tools to build a sustainable and profitable venture of any size from scratch. Central to the book is a code that allows readers to take Gallup's Builder Profile 10 (BP10) assessment, which identifies their innate talents and motivations and shows them how to make the most of their talents to build a successful enterprise.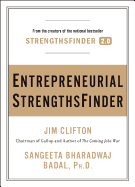 Available in: Hardcover
"Entrepreneurial StrengthsFinder" delves into the psychology of the entrepreneur. Gallup research shows that decisions and actions, influenced by the personality of the entrepreneur, affect the survival and growth of the venture.
"Entrepreneurial StrengthsFinder" is about understanding what drives entrepreneurs to start, sustain, and grow a successful company. What are the personality characteristics and behaviors that lead to venture creation and success? Can one learn to be an entrepreneur, or is it a quality a person is born with? The book attempts to answer these questions with the hope that if you are planning to start a business or are managing one, you can discover your entrepreneurial talents and in the process, increase your potential to start or grow your venture.
Written in an engaging, conversational style, "Entrepreneurial StrengthsFinder" includes strategies and action items for building successful ventures. It also features an online test that measures readers entrepreneurial potential.
"Entrepreneurial StrengthsFinder" is meant for several audiences from those who are planning to start or grow a business to investors and coaches who can help identify talent and then foster and support that talent to start or grow a business.
"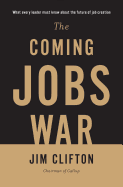 Available in: Hardcover
Clifton explains why jobs are the new global currency for leaders. More than peace or money or any other good, leaders who can create good jobs will own the future. The problem is that leaders don't know how to create jobs--especially in America. Society needs to realize that entrepreneurs, not government, are the source of new jobs and put all its energy behind them.