Michael Useem
Books by Michael Useem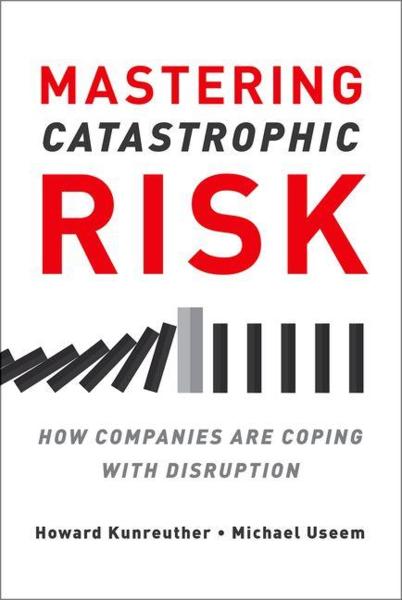 Available in: Hardcover
A profound and insightful look at how company leaders prepare for and respond to shocks and crises that threaten their business. Successful firms strategically manage and are more accurate in their assessment of large-scale risks. Doing so is increasingly challenging given the pace of change, whether financial, technological, regulatory, or environmental. Mastering Catastrophic Risk provides real-world practical insights into how large companies are responding to this new reality and develops a framework for smarter thinking about events that can damage a business. As leading authorities on risk management, strategy, and company leadership, Howard Kunreuther and Michael Useem take us on a groundbreaking tour of firms' decision making process. They demonstrate how improving readiness for and resilience against future shocks is now an integral part of company strategy. Using the "DISRUPT" model they have developed, they highlight the seven primary Drivers of disruption: Interdependencies increase exposure; Short-term focus results in limited vision; Regulations require change and constrain opportunities; Urbanization increases the costs of disasters; Probabilities of disasters have increased; and Transparency has enhanced public awareness of problems and impacts on firms' reputations. Some disruptions can be anticipated, while others arrive without warning. Their onset stresses decision makers, impairs company operations, and may even put the enterprise at risk. The bottom-line: business leaders and their governing boards face ever more challenging disruptions and must be ever more on guard. If your company is hit tomorrow, will it bounce back, or drown?

Available in: Paperback
The lifespans of companies are growing shorter each day. Why do some companies thrive and grow, while others fail?
Inspired by the CEO Academy, the annual off-the-record gathering of chief executive officers organized by the authors,
Go Long
reveals how some of the world's most prominent business leaders resisted short-term pressures to successfully manage their organizations for the long term, and in turn, aim to create more jobs, more satisfied customers, and more shareholder wealth. In
Go Long
, authors Dennis Carey, Brian Dumaine, Michael Useem, and Rodney Zemmel take you behind-the-scenes to witness the business decisions that are enabling leading organizations to outsmart and outlast the competition.
Why did CEO Larry Merlo allow CVS to take a $2 billion hit--on purpose?
How did CEO Alan Mulally maneuver Ford's $48 billion turnaround?
How did director Maggie Wilderotter and her fellow board members engage top management to embark on an unusual exercise to help Hewlett Packard Enterprise build a long-term strategy?
Why did CEO Paul Polman's turn back to Unilever's original mission of leading with a purpose to fuel profits?
How did CEO Ivan Seidenberg convince his investors and board to allow him to make a $150 billion bet?
How did CEO George Buckley find a way to address investor calls for 3M to spend less on research and development while still finding a way to innovate?
These leaders argue that a short-term mindset might satisfy investors for this quarter or next, but there's a heavy price to be paid. Instead, they argue, long-term thinking is your best short-term strategy.
Called a "mandatory read" by David M. Rubenstein, co-founder and co-executive chairman of The Carlyle Group, Go Long is a critical resource for leaders who want their organizations to survive over the long-term and for anyone who cares about the global economy.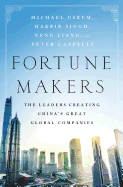 Available in: Hardcover
Fortune Makers analyzes and brings to light the distinctive practices of business leaders who are the future of the Chinese economy. These leaders oversee not the old state-owned enterprises, but private companies that have had to invent their way forward out of the wreckage of an economy in tatters following the Cultural Revolution.
Outside of brand names such as Alibaba and Lenovo, little is known, even by the Chinese themselves, about the people present at the creation of these innovative businesses. Fortune Makers provides sharp insights into their unique styles--a distinctive blend of the entrepreneur, the street fighter, and practices developed by the Communist Party--and their distinctive ways of leading and managing their organizations that are unlike anything the West is familiar with.
When Peter Drucker published Concept of the Corporation in 1946, he revealed what made large American corporations tick. Similarly, when Japanese companies emerged as a global force in the 1980s, insightful analysts explained the practices that brought Japan's economy out of the ashes--and what managers elsewhere could learn to compete with them. Now, based on unprecedented access, Fortune Makers allows business leaders in the United States and the rest of the West to understand the essential character and style of Chinese corporate life and its dominant players, whose businesses are the foundation of the domestic Chinese market and are now making their mark globally.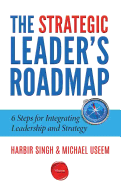 Available in: Paperback
"We can all become strategic leaders if we stay on the right path."
--Harbir Singh & Michael Useem
Even a strong leader can flounder without an effective strategy, and the most powerful strategy can fail without the right leader. Only those who master and integrate both skills can effectively navigate the challenges that lay ahead for today's organizations.
The Strategic Leader's Roadmap
, by Wharton management professors Harbir Singh and Michael Useem, offers a 6-point checklist for leading strategically that will help managers strengthen their capacity to develop strategy and to lead its execution.
Drawing on one-on-one interviews with CEOs, in-depth research, and their experience teaching today's executives and tomorrow's leaders, Singh and Useem take readers into the offices-and mindsets-of some of today's foremost strategic leaders, including:
Carlos Ghosn, chief executive officer of Nissan
Indra Nooyi, chief executive of PepsiCo
Jack Ma, founder and chief executive of Alibaba Group
John Chambers, executive chairman of Cisco Systems
Fast-reading and inspiring,
The Strategic Leader's Roadmap
will enable leaders at all levels to master today's most vital capability.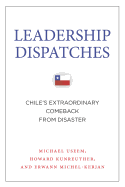 Available in: Hardcover
Through an account of Chile's remarkable recovery after a catastrophic earthquake in 2010, this book unearths a set of leadership principles that are relevant to anyone at the helm of public or private organizations facing risk. Leadership Dispatches is at once the story of nation that shifted into high gear after a major disaster, and an instructive guide for leaders coping with increasingly widespread and menacing crises.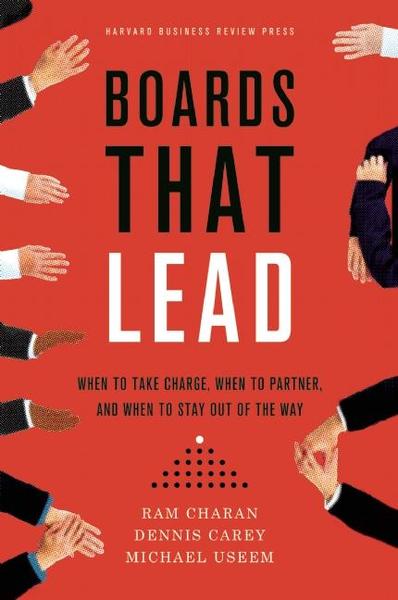 Available in: Hardcover
Is your firm's board creating value--or destroying it? Change is coming. Leadership at the top is being redefined as boards take a more active role in decisions that once belonged solely to the CEO. But for all the advantages of increased board engagement, it can create debilitating questions of authority and dangerous meddling in day-to-day operations. Directors need a new road map--for when to lead, when to partner, and when to stay out of the way. Boardroom veterans Ram Charan, Dennis Carey, and Michael Useem advocate this new governance model--a sharp departure from what has been demanded by governance activists, raters, and regulators--and reveal the emerging practices that are defining shared leadership of directors and executives. Based on personal interviews and the authors' broad and deep experience working with executives and directors from dozens of the world's largest firms, including Apple, Boeing, Ford, Infosys, and Lenovo, Boards That Lead tells the inside story behind the successes and pitfalls of this new leadership model and explains how to: - Define the central idea of the company
- Ensure that the right CEO is in place and potential successors are identified
- Recruit directors who add value
- Root out board dysfunction
- Select a board leader who deftly bridges the divide between management and the board
- Set a high bar on ethics and risk With a total of eighteen checklists that will transform board directors from monitors to leaders, Charan, Carey, and Useem provide a smart and practical guide for businesspeople everywhere--whether they occupy the boardroom or the C-suite.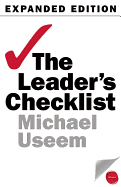 Available in: Paperback
In this fast-reading and illuminating expanded edition of the bestselling Leader's Checklist, world-renowned leadership expert Michael Useem deepens his examination of 15 mission-critical principles for leaders Based on the lessons from astonishing stories, solid research, and years of leadership development work with a wide array of companies and organizations in the United States and abroad, Useem presents today's leaders with 15 guiding principles that form the core of the Leader's Checklist, which will help you develop your ability to make good and timely decisions in unpredictable and stressful environments--for those moments when leadership really matters. To illustrate how the Leader's Checklist can assist leaders, Useem zeroes in on accounts of extraordinary leaders who rose to the challenge, including Laurence Golborne's role in the triumphant rescue of 33 miners in Chile, Joseph Pfeifer's remarkable heroism as the first FDNY Fire Chief to take command at the World Trade Center on September 11, 2001, and Union officer Joshua Lawrence Chamberlain's transformative actions after the Confederate army's surrender. He also explores the colossal failure of AIG, one of the greatest corporate collapses in business history. First published exclusively as an ebook--and now also available in print--this updated and expanded edition features a new preface by the author and three new Knowledge@Wharton interviews with: Laurence Golborne, Chile's Minister of Mining, on leading the rescue operation of 33 miners trapped in the San José Mine
Joseph Pfeifer, New York City Fire Department's Chief of Counterterrorism and Emergency Preparedness, on being the first Battalion Chief to take command at the World Trade Center on September 11, 2001
The author on why he wrote The Leader's Checklist and what he has learned about the most vital items on the checklist from his recent leadership development work with more than a dozen companies and organizations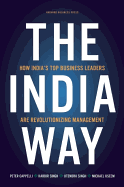 Available in: Hardcover
Exploding growth. Soaring investment. Incoming talent waves. India's top companies are scoring remarkable successes on these fronts - and more.

How? Instead of adopting management practices that dominate Western businesses, they're applying fresh practices of their ownin strategy, leadership, talent, and organizational culture.

In The India Way, the Wharton School India Team unveils these companies' secrets. Drawing on interviews with leaders of India's largest firms - including Mukesh Ambani of Reliance Industries, Narayana Murthy of Infosys Technologies, and Vineet Nayar of HCL Technologies - the authors identify what Indian managers do differently, including:

Looking beyond stockholders' interests to public mission and national purpose
Drawing on improvisation, adaptation, and resilience to overcome endless hurdles

Identifying products and services of compelling value to customers

Investing in talent and building a stirring culture

The authors explain how these innovations work within Indian companies, identifying those likely to remain indigenous and those that can be adapted to the Western context.

With its in-depth analysis and research, The India Way offers valuable insights for all managers seeking to strengthen their organization's performance.
Available in: Paperback, Hardcover
The Go Point--the moment of truth when you have to say "yes" or "no" when it's time to get off the fence.
Michael Useem--through dramatic storytelling--shows how to master the art and science of being decisive. He places you smack in the middle of people facing their go point, where actions--or lack of them--determined the fates of individuals, companies, and countries.
- Why on earth did Robert E. Lee send General George Pickett on an almost suicidal charge against the Union lines at Gettysburg?
- How does the leader of a firefighting crew make life-or-death decisions, directing his people--with little information about weather patterns to guide him--to go up or down the mountain? One direction means safety, the other danger.
- You've just assumed responsibility for a scandal-wracked corporation, a company teetering on the brink of disaster. What you decide over the course of the next several days will have consequences for thousands of employees and investors. How do you fulfill your responsibilities?
Michael Useem makes you feel as if "you are there," right in the center of the action. He was there: tramping up and down the mountain where firefighters made their momentous decisions; walking the battlefield at Gettysburg to see for himself just what General Pickett faced before making his ill-fated charge; going into a trading pit where million-dollar buy-and-sell decisions are made that affect fortunes of both the firm and the person making the call.
You'll discover why some decisions were flawless, perfectly on target, and others utterly disastrous. Most of all, you'll learn how to make the right calls yourself, whether you're changing your career, hiring an assistant, launching a product, or deciding on a potential acquisition or merger.
Smartly written and offering unusual insights into the minds of decision makers such as General Lee, "The Go Point" will provide the guidance for you to move with confidence when it's your turn to get off the fence.
Also available as an eBook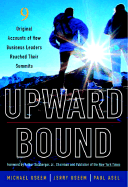 Available in: Hardcover
With a Foreword by Arthur O. Sulzberger, Jr., publisher of the "New York Times," chairman of the New York Times Company, and avid climber, this one-of-a-kind collection of essays reveals that scaling Mt. Everest is more than just a mere metaphor for reaching the top in business.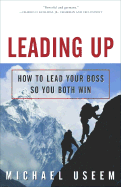 Available in: Paperback
Drawing on extraordinary examples of real people--from Civil War generals to Mount Everest mountaineers to CEOs--Useem shows what happens when those not in charge rise to the challenge, and what happens when those who should step forward fail to do so.
Available in: Paperback
Nine unusual, inspiring, and dramatic stories about leaders in crisis, and what they have done to succeed or why they have failed. 32 photos throughout.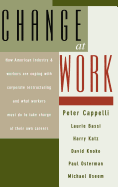 Available in: Hardcover
In this illuminating look at the realities of the American workplace, the contributors explain how the widespread restructuring of American firms--usually resulting in a reduction of the workforce to cut costs--has caused a far-reaching transformation in the relationship between employers and employees. The ensuing new relationships shift many of the risks of business from the firm to the employees and make employees responsible for developing their own skills and careers. In this work, Cappelli and company consider how individuals and employers need to adapt to the new arrangements as well as their implications for important policy issues. A timely look at issues facing all managers and workers, Change at Work is must reading for all interested in corporate organization, employer-employee relations, and the present and future state of the American workplace.