Bob Chapman
Books by Bob Chapman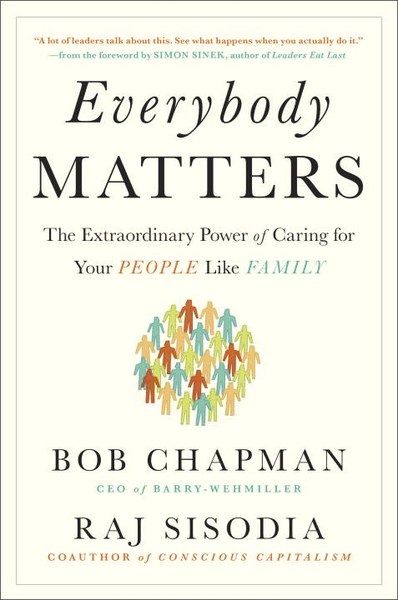 Available in: Hardcover
Bob Chapman, CEO of the $1.7 billion manufacturing company Barry-Wehmiller, is on a mission to change the way businesses treat their employees. Inc. Magazine
Starting in 1997, Bob Chapman and Barry-Wehmiller have pioneered a dramatically different approach to leadership that creates off-the-charts morale, loyalty, creativity, and business performance. The company utterly rejects the idea that employees are simply functions, to be moved around, "managed" with carrots and sticks, or discarded at will. Instead, Barry-Wehmiller manifests the reality that every single person matters, just like in a family. That's not a cliche on a mission statement; it's the bedrock of the company s success.
During tough times a family pulls together, makes sacrifices together, and endures short-term pain together. If a parent loses his or her job, a family doesn't lay off one of the kids. That's the approach Barry-Wehmiller took when the Great Recession caused revenue to plunge for more than a year. Instead of mass layoffs, they found creative and caring ways to cut costs, such as asking team members to take a month of unpaid leave. As a result, Barry-Wehmiller emerged from the downturn with higher employee morale than ever before.
It's natural to be skeptical when you first hear about this approach. Every time Barry-Wehmiller acquires a company that relied on traditional management practices, the new team members are skeptical too. But they soon learn what it's like to work at an exceptional workplace where the goal is for everyone to feel trusted and cared for and where it s expected that they will justify that trust by caring for each other and putting the common good first.
Chapman and coauthor Raj Sisodia show how any organization can reject the traumatic consequences of rolling layoffs, dehumanizing rules, and hypercompetitive cultures. Once you stop treating people like functions or costs, disengaged workers begin to share their gifts and talents toward a shared future. Uninspired workers stop feeling that their jobs have no meaning. Frustrated workers stop taking their bad days out on their spouses and kids. And everyone stops counting the minutes until it's time to go home.
This book chronicles Chapman's journey to find his true calling, going behind the scenes as his team tackles real-world challenges with caring, empathy, and inspiration. It also provides clear steps to transform your own workplace, whether you lead two people or two hundred thousand. While the Barry-Wehmiller way isn't easy, it is simple. As the authors put it:
"Everyone wants to do better. Trust them. Leaders are everywhere. Find them. People achieve good things, big and small, every day. Celebrate them. Some people wish things were different. Listen to them. Everybody matters. Show them."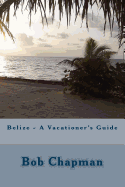 Available in: Paperback
This guidebook on Belize is about taking a week or more and immersing yourself in the culture, back roads, language barriers, scenery, and the close up and personal side of just going to a far away land with a rough itinerary of where you might want to go, and then just allowing it to happen. It's not for everyone, but more and more, travelers are seeking their own timelines, not wanting to be rushed or pressed into being somewhere at a certain time (other than maybe hotel check-ins), and learning more about what a country is really like instead of just seeing the "tourist attractions" or a hotel beach courtesy of an "all-inclusive" resort stay.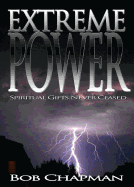 Available in: Paperback
Extreme Power highlights how Spirit-filled, Spirit-led, Spirit-empowered and Spirit-anointed disciples can execute God-ordained ministries in any generation. Ministries which do not depend on the power, the education or the talent of the individual, but rely totally on the Father, Son and Holy Spirit to fulfil Their divine will through yielded lives. Initially, my ministry call was non-charismatic and for ten years I taught that spiritual gifts ceased at the close of the first century. However, during my tenth year of ministry, I realized I had not considered certain scriptures which emphasised the need for God-empowered, charismatic ministry in every generation. In Extreme Power, scriptures are presented which I consider support the need today for Spirit-filled, Spirit-led, Spirit-empowered and Spirit-anointed discipleship - the type of discipleship Jesus initiated and desires all believers to embrace and participate in.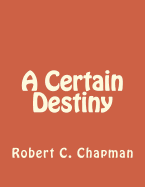 Available in: Paperback
On a distant land the new king transcends to rule his beleaguered lands. There are many that would rather see him fail so they can carry out their agenda, and will stop at nothing to destroy Lord Valnor. In the end, Valnor's reality is that although the effort is valiant, sometimes the world as we see it is much different than we envisioned it to be.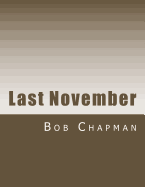 Available in: Paperback
Miaplacidus--a once serene and philosophic world, devoted to the proliferation of academia and the arts, now finds itself in turmoil. The sphere is on the verge of extinction, brought about from scientific circumstance, and rumor of coup d'etat is in the cinder-choked air. Rasalhague, Al Na'ir of the foresaken Regime is left no alternative but to deploy his most trusted emissary across the galaxies to seek out a viable homeland for the doomed legion's relocation. Enter Canopus, successor to the sovereignty, only offspring to the reigning emperor. He is sent to a prototypic world known as Earth to obtain a peaceful accord with its inhabitants. The people of Earth are not yet ready to be introduced to an "off-worlder," and quickly, Canopus--the Lavender Man, is hunted and captured as a psychotic lunatic and finds himself imprisoned in the Federal Phenomenon Research Facility, where he is tested and prodded, befriended by some, especially Professor Martin Sandusky, and loathed by everyone else, being considered an enormous security risk to the safety of the planet. After a year of incarceration, Sandusky aids in his escape and the pursuit begins, spearheaded by a cantankerous Viking-like "Facility" employee, Ross "Rock" Vandermir, who teams up with a local cop, Dave Lomax. Together the hell-bent duo track the exploits of the Lavender Man across the rural eastern seaboard, seemingly always two steps behind, as he searches for a means to establish a venue of cohabitation, recruiting a vivid cast of characters along the way. The Chiefs of Security for the Facility, Goldstein and Walsh, are dispatched to silence the troublemaking Vandermir and Lomax, which leads to a violent and dramatic ending. On Miaplacidus, the coup succeeds courtesy of two vile menaces, Aldebaran and Hadar. They assassinate Rasalhague and launch their tele-cruisers to Earth as their planet explodes into gaseous ash, the intent, to take over Earth by force and destroy the last remaining Al Na'ir in the process. Dissention brews among the "off-worlders" as Hadar leads a rebellion against Aldebaran and plans to enslave the people of Earth with the horrific psychic powers he possesses, but Canopus knows a secret. With the help of Old Chelsea, he employs an international army of the insane to rise up against the Miaplacidine Reclamation Forces, their psychologically-unacceptable-to-normal-human-standard minds immune to the psychic tauntings of the alien invaders. The hunt continues as the varied cast of supporting characters--human and non-human alike--cross paths in a twisting mesh of mere coincidences and sheer destiny, all in a gut-wrenching, explicit race to access Canpus, who desperately searches for the "General," the mysterious dark horse government operative who may hold the key, in his ditch effort to attain a peaceful resolution and avoid total enslavement of humankind, courtesy of his kindred. Throughout the tale we see how the characters interact, and, most importantly, deal with change, both internal and external, as each undergoes a transformation of their basic moral fabric, and we notice the subtle similarities, that regardless of our origin or heritage, when faced with profound revelations and adversities, we are all of the same virtual composition. We share corresponding time and space, and when the shit hits the proverbial fan we are all apt to get sprayed in the face and reek with the odor of our deeds. It is a classic yarn of good versus evil, justice against injustice, where villains can become heroes and heroes confused. It is a world where nothing is certain and everything is not what it seems to be when viewed through the eyes of the beholder, and the reader. Prepare to become entangled in the graphic web where trickery and deceit are commonplace, and discover that history can be a carefully planned experiment in which we are all glass-encased subjects of diabolic folly.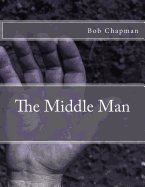 Available in: Paperback
The Middle Man, which can be categorized as Suspense Fiction, is meant for mature audiences. It is a grim tale of clairvoyance, perversion, murder, betrayal and greed. The tale reveals the effects of those in a state of continuous want, from the treacherous dead to the paranoid living, and the extremes to which they will go in order to attain their desires. Adversaries and allies alike find themselves caught in a realm of deliberate coincidence-in the middle-and it is a place that evokes ghastly consequences.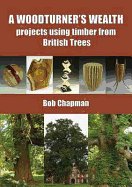 Available in: Paperback
This is a book primarily about woodturning. It takes the reader, step by step, through a number of projects varying in difficulty from a simple apple to rather more difficult bowls, hollow forms and boxes, culminating in quite complex sculptural pieces. Whatever the reader's level of expertise, there is something here for everyone. One of the aims of the book is to bring some awareness of the tree back into the woodturning consciousness and each project features a common British timber. Throughout the projects, Bob Chapman teaches principles of good tool control and usage, explaining, sometimes in quite some detail, how to hold and manipulate the tool to get the desired effect. Also included are discussions of workshop layout, choosing a lathe, safety and design.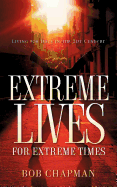 Available in: Paperback
You've believed in Jesus but you feel there's more. This book agrees. THERE IS MORE! Living for Jesus is reality Christianity 24/7 and only believers who become disciples experience it.