Marshall Goldsmith
Books by Marshall Goldsmith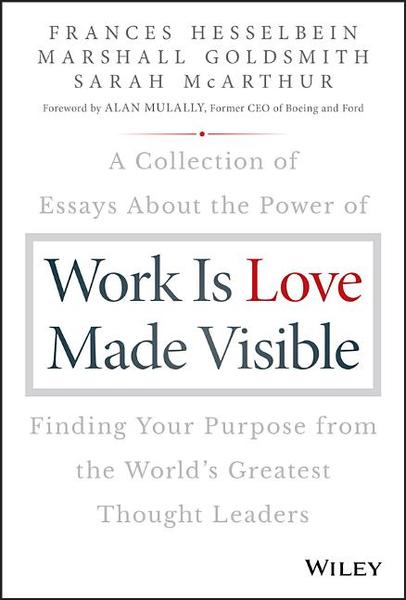 Available in: Hardcover
Channel happiness and find your purpose with stories from the world's leading minds
Work is Love Made Visible offers the insights of some of the world's greatest thought leaders as they tackle one of life's most difficult treasure hunts: finding purpose. The word "purpose" is big. Very big. And heavy. It carries the weight of a lifetime of work and struggle; the weight of legacy, and the mass of days spent not doing something else. It's something we all grapple with at some point--some of us find our purpose, others spend a lifetime searching. A lucky few grow to realize they've been working their purpose all along. Most of us aren't quite that lucky; often, fulfilling your purpose requires some kind of change--career, lifestyle, habits, family--and what then? Are we selfish for the upheaval, or are we fulfilling destiny? Once we know our purpose, how do we pursue it?
This book asked those very questions of people who have followed their purpose and succeeded on a global scale. Their un-distilled answers are here, lending you the wisdom of their experiences, their examples, inspiration, and motivations as they:
Tackle the universal struggle with individual purpose and meaning
Illustrate how personal thought patterns contribute to real-world action
Move challenges into the opportunities of their lives
Reveal how they arrived at their life's purpose, and what they sacrificed to get there
We all want a meaningful life. We want to work together for a brighter future, we want to celebrate our differences and commit to good. We want to inspire others, nurture their talents, and help them grow. We want to look back one day on a life well-lived, and leave something behind that matters to the world. Work is Love Made Visible shows you how some of us have succeeded, and offers you insight and guidance so that you can do the same.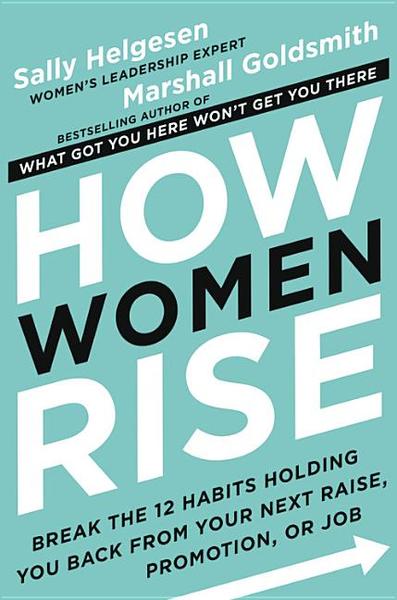 Available in: Hardcover
Recognizing that women face specific, and different, challenges in their careers, business guru Goldsmith ("What Got You Here Won't Get You There") collaborated with women's leadership expert Helgesen on this invaluable handbook for women trying to take the next step in their careers.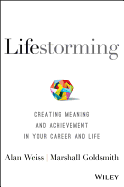 Available in: Hardcover
Revamp your life to grow, evolve, and become who you want to be
Lifestorming is the indispensably practical handbook for becoming the person you want to be. Redesign your life, friends, behaviors, and beliefs to move closer to your goals every single day, guided by expert insight and deep introspection. Written by a veteran author team behind almost 100 books on human behavior, this guide helps you learn why you do things the way you do them, and how to do them better. The Lifestorming Test allows you to assess your current state in concrete terms, and assess your ability to change and adapt -- from there, it's about identifying people, actions, habits, and beliefs that either support your personal and professional growth or hold you back. You'll learn the six building blocks of character, challenge your belief system, develop a leadership mindset, and overcome the fear and guilt of success. You'll map out an action plan, and learn how to continually move forward at work, at home, and in everyday life.
We often don't realize how much of our natural default is established by others. Whose goals are you working toward? Are you measuring your progress with the correct yardstick? This book shows you how to take a step back and compare your life today with the future you want -- and build a plan for changing track toward constant evolution and growth.
Assess your current state and your capacity for change
Develop the right goals and the right metrics to create the future you want
Learn how character evolves, and why it's essential to growth
Change your habits and behaviors to consistently grow and evolve
We all carry around old baggage, obsolete "friendships," and counterproductive beliefs -- and every day, they pull us a little further away from what we really want. Lifestorming is your real-world guide to shedding the stagnation, and allowing yourself to grow into the person you want to become.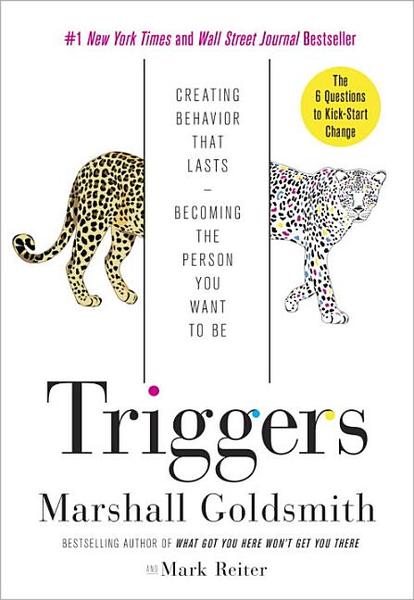 Available in: Hardcover
In his powerful new book, bestselling author and world-renowned executive coach Marshall Goldsmith examines the environmental and psychological triggers that can derail us at work and in life.
Do you ever find that you are not the patient, compassionate problem solver you believe yourself to be? Are you surprised at how irritated or flustered the normally unflappable you becomes in the presence of a specific colleague at work? Have you ever felt your temper accelerate from zero to sixty when another driver cuts you off in traffic?
As Marshall Goldsmith points out, our reactions don't occur in a vacuum. They are usually the result of unappreciated triggers in our environment the people and situations that lure us into behaving in a manner diametrically opposed to the colleague, partner, parent, or friend we imagine ourselves to be. These triggers are constant and relentless and omnipresent. The smell of bacon wafts up from the kitchen, and we forget our doctor's advice on lowering our cholesterol. Our phone chirps, and we glance instinctively at the glaring screen instead of looking into the eyes of the person we are with. So often the environment seems to be outside our control. Even if that is true, as Goldsmith points out, we have a choice in how we respond.
In Triggers, his most powerful and insightful book yet, Goldsmith shows how we can overcome the trigger points in our lives, and enact meaningful and lasting change.
Change, no matter how urgent and clear the need, is hard. Knowing what to do does not ensure that we will actually do it. We are superior planners, says Goldsmith, but become inferior doers as our environment exerts its influence through the course of our day. We forget our intentions. We become tired, even depleted, and allow our discipline to drain down like water in a leaky bucket. In Triggers, Goldsmith offers a simple magic bullet solution in the form of daily self-monitoring, hinging around what he calls active questions. These are questions that measure our effort, not our results. There's a difference between achieving and trying; we can't always achieve a desired result, but anyone can try. In the course of Triggers, Goldsmith details the six engaging questions that can help us take responsibility for our efforts to improve and help us recognize when we fall short.
Filled with revealing and illuminating stories from his work with some of the most successful chief executives and power brokers in the business world, Goldsmith offers a personal playbook on how to achieve change in our lives, make it stick, and become the person we want to be.
Available in: Paperback
Nearly a decade later, leading change pioneers in the field have realigned to bring you the second edition of the Change Champion's Fieldguide. This thoroughly revised and updated edition of the Change Champion's Field Guide is filled with the information, tools, and strategies needed to implement a best practice change or leadership development initiative where everyone wins. In forty-five chapters, the guide's contributors, widely acknowledged as the "change champions" and leaders in the fields of organizational change and leadership development, explore the competencies and practices that define an effective change leader. Change Champions such as Harrison Owen, Edgar Schein, Marv Weisbord, Sandra Janoff, Mary Eggers, William Rothwell, Dave Ulrich, Marshall Goldsmith, Judith Katz, Peter Koestenbaum, Dick Axelrod, David Cooperrider, and scores of others provide their sage advice, practical applications, and examples of change methods that work. Change Champion's Field Guide examines the topic of leadership and change within four main topics including: Key elements of leading successful and results-driven changeTools, models, instruments, and strategies for leading changeCritical success and failure factorsTrends and research on innovation, change, and leadershipGuidelines on how to design, implement, and evaluate change and leadership initiativesFresh case studies that highlight leading companies who are implementing successful change in innovative and inspired ways.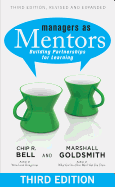 Available in: Paperback
NEW EDITION, REVISED AND UPDATED
Leaders Creating Leaders
This latest edition of the classic Managers as Mentors is a rapid-fire read that guides leaders in helping associates grow in today's tumultuous organizations. Thoroughly revised throughout with twelve new chapters, this edition places increased emphasis on the mentor acting as a learning catalyst with the protege rather than simply handing down knowledge.
As with previous editions, a fictional case study of a mentor-protege relationship runs through the book. But now this is augmented with interviews with six top US CEOs. New chapters cover topics such as the role of mentoring in spurring innovation and mentoring a diverse and dispersed workforce accustomed to interacting digitally. Also new to this edition is the Mentor's Toolkit, six resources to help in developing the mentor-protege relationship. This hands-on guide teaches leaders to be the kind of confident coaches integral to learning organizations.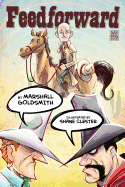 Available in: Paperback
Why do so many CEO's of top Fortune 100 companies get on Marshall Goldsmith's waiting list for individual coaching? Because his streamlined methods of getting to the point in human relations work ... not only for the individual being coached, but also for the team around the person being coached! This short COMIC of Feedforward will eliminate your usage of feedback which rehashes a past that cannot be changed, and will encourage you to spend your time giving Feedforward to create the future. Marshall Goldsmith has been recognized as the most influential leadership thinker in the world by Thinkers50 2011/HBR! He's also been recognized as one of the top ten most influential business thinkers in the global bi-annual study! Marshall is the million-selling author and/or editor of 32 books, including the New York Times and Wall Street Journal bestsellers, MOJO and What Got You Here Won't Get You There--a WSJ #1 business book and winner of the Harold Longman Award for Business Book of the Year. His books have been translated into 28 languages and become bestsellers in ten countries. His book What Got You Here Won't Get You There has also been published as a comic book through Round Table Comics. www.marshallgoldsmith.com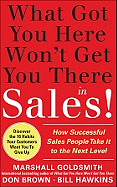 Available in: Hardcover
Kick your bad habits and CLOSE MORE SALES!
I love this book, especially the importance of empathy care enough about what you are selling to personalize its value to your customer!
Jim Farley, VP Global Marketing, Ford Motor Company
In over 20 years of sales leadership, I had yet to see someone describe self-improvement through the elimination of existing behaviors rather than the creation of new ones what a simple, concise, and personally applicable developmental tool. This is a must-read for everyone in sales!
Chris Richardson, VP Global Sales, Abbott Vascular
Don Brown and Bill Hawkins, collaborating with Marshall Goldsmith s incredible insight, have created strategy and ideas that will help you grow, sell more, and prosper!
Jeffrey Gitomer, author of "The Little Red Book of Selling"
"What Got You Here Won t Get You There in Sales!" is a practical guide for anyone in sales they hit the nail on the head! Read this book to learn how to build your relationships with customers while shedding the habits that are holding you back!
Tom Reilly, author of "Value-Added Selling"
Deep and meaningful connections with people in business can change the trajectory of your career. This is a brilliant playbook for professionals who want to step up their game and truly own their success. I have seen the power of this approach in action and IT WORKS!
Rich Daly, Executive Vice President, Takeda Pharmaceuticals
About the Book:
One of the most influential business coaches of our time, Marshall Goldsmith helps businesspeople pinpoint career-harming behaviors, understand why they engage in them and, most importantly stop. His book "What Got You Here Won t Get You There" wasn t just a runaway bestseller, it has helped untold numbers dramatically improve their careers and personal lives.
Now, Goldsmith teams up with leading sales thought leaders Don Brown and Bill Hawkins to help you break the habits that specifically damage sales relationships. This dream team s combined clients have increased their sales from 5 to 30 percent and their gross profit up to 50 percent! In short, their approach works.
"What Got You Here Won t Get You There in Sales!" provides simple-to-use tools for maintaining and leveraging quality personal connections by doing something much easier than learning new behaviors: simply "stopping" old ones. When dealing with your customers, do you: Needlessly verbalize and execute every possible step in the sales process? Repeatedly initiate communication for no apparent purpose? Attempt to verbally one up your customer in conversation?
The authors name 16 bad habits in all, and they provide proven techniques for reversing their negative effects by putting them to rest for good. There is no profession that depends more on good relationships than sales. And there s no one more qualified to coach you to create and nurture productive sales relationships than these three authors.
You "do" have the power to change. Let Goldsmith, Brown, and Hawkins help you kick your bad habits to improve relationships, increase sales, and enjoy a more fulfilling, enriching career."
Available in: Paperback
The corporate world is filled with men and women who have worked hard to reach upper level management. They're intelligent, skilled, and even charismatic. But only a handful of them will ever reach the pinnacle and as executive coach Marshall Goldsmith shows in this book, subtle nuances make all the difference. These are small transactional flaws performed by one person against another that, using Goldsmith's straightforward, jargonfree advice, are easy behaviors to change."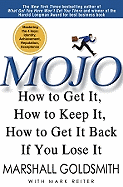 Available in: Hardcover
Mojo is that much-desired sweet spot in an organization's year or an individual's career where everything is going the right way. Bestselling author Goldsmith explains that understanding mojo isn't enough, but knowing how to acquire, maintain, or even recapture it is what really counts.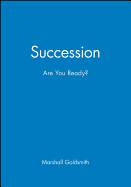 Available in: Hardcover
A leader's greatest challenge can be knowing when it's time to step aside. A great deal has been written for corporate boards on the issue of succession planning. But most executives have few resources to help guide them through the process. How do you start preparing yourself--and your successor--for your inevitable leadership transition?
In this concise book, leading executive coach and bestselling author Marshall Goldsmith offers candid advice on succession from the outgoing executive's perspective. From choosing and grooming a successor while sidestepping political minefields, to finally handing over responsibility, Goldsmith walks you through each step in the succession process.
Done right, your successor can enter to applause while you gracefully bow out and start the next chapter of your life.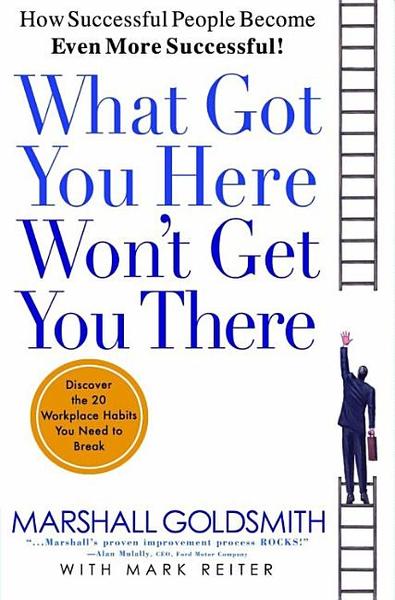 Available in: Hardcover
Subtle nuances make all the difference, according to America's most sought-after executive coach, who now shows how to climb the last few rungs of the corporate ladder.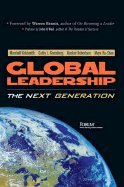 Available in: Paperback
The authors demonstrate the "Must-have" skills, values, traits and ideas for the leaders of tomorrow's global enterprise.