Spencer Johnson
Books by Spencer Johnson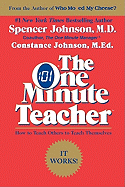 Available in: Paperback
Part of the bestselling One Minute series, this invaluable book shows how teachers can make an important contribution to their students' lives and educations, despite the many difficulties they face in today's school systems.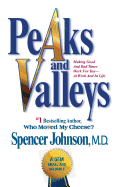 Available in: Paperback, Hardcover
From the #1 New York Times bestselling author of Who Moved My Cheese?, a brilliant new parable that shows readers how to stay calm and successful, even in the most challenging of environments.

A young man lives unhappily in a valley. One day he meets an old man who lives on a mountain peak. At first the young man doesn't realize that he is talking to one of the most peaceful and successful people in the world. But in the course of further encounters and conversations, the young man comes to understand that he can apply the old man's remarkable principles and practical tools to his own life to change it for the better. Spencer Johnson knows how to tell a deceptively simple story that teaches deep lessons. The One Minute Manager (co-written with Ken Blanchard) sold 15 million copies and stayed on the New York Times bestseller list for more than twenty years. Since it was published a decade ago, Who Moved My Cheese? has sold more than 25 million copies. In fact there are more than 46 million copies of Spencer Johnson's books in print, in forty-seven languages--and with today's economic uncertainty, his new book could not be more relevant. Pithy, wise, and empowering, Peaks and Valleys is clearly destined to becomeanother Spencer Johnson classic.

Available in: Hardcover
The Precious Present is more than a bookit is a profound message that can help you be happy with yourself and your life forever. A joyful, personal journeyone that you will want to share with those you care aboutThe Precious Present provides surprisingly simple solutions to what sometimes seem like insurmountable problems.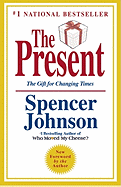 Available in: Hardcover
For over two decades, Spencer Johnson has been inspiring readers with his simple yet profound stories of the challenges we face in these times of unprecedented change.
The Present is an engaging story of a young man s journey to adulthood, and his tireless search for The Present, a mysterious and elusive gift he first hears about from a wise old man. This Present, according to the old man, is the most valuable gift a person can receive. Why? Because it is the one thing that doesn t change in changing times.
As the young boy becomes a man, he grows disillusioned with his work and his life. So he returns to ask the old man to help him find The Present. The old man responds, Only you have the power to find The Present for yourself. Heeding the old man s advice, the young man embarks on a worldwide search for this magical gift that remains unchanging in a changing world, and holds the secret to personal happiness and lifelong success.
It is only after the young man has searched high and low and all but given up his relentless pursuit that he discovers The Present and all of the promises it offers.
Like the young man, you may find that it is the best gift you can ever give to yourself and to those you care about."
Available in: Hardcover Large Print, Hardcover
From one of the world's most recognized experts on management comes a simple parable filled with insights designed to help readers manage change quickly and prevail in changing times. Written for all ages, the story takes less than an hour to read, but its unique insights can last for a lifetime.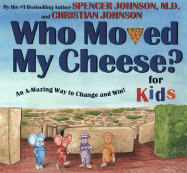 Available in: Hardcover
This picture book adaptation of the popular bestselling adult title allows young readers to follow the story of four little characters, who make their way through a maze looking for the "Magical Cheese" that makes them happy. Full color.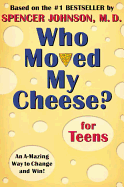 Available in: Hardcover
Written with a hip, teen-friendly design, this adaptation of the business bestseller "Who Moved My Cheese?" helps adolescents deal with changes in their lives. Line drawings.