Michael J Mauboussin
Books by Michael J Mauboussin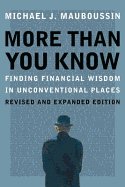 Available in: Paperback
Offering invaluable tools to better understand the concepts of choice and risk, More Than You Know uniquely blends practical advice and sound theory, sampling from a variety of sources and disciplines. Michael J. Mauboussin builds on the ideas of visionaries, including Warren Buffett and E. O. Wilson, but also finds wisdom in a broad and deep range of fields, such as casino gambling, horse racing, psychology, and evolutionary biology. He analyzes the strategies of poker experts David Sklansky and Puggy Pearson and pinpoints parallels between mate selection in guppies and stock market booms. For this updated and expanded edition, Mauboussin adds material on human cognition, management assessment, game theory, the role of intuition, and the mechanisms driving the market's mood swings, and he explains what these topics show about smart investing.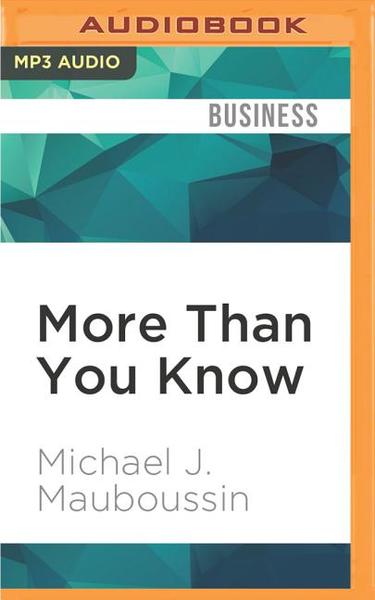 Available in: MP3 CD, Hardcover
Named a best business book by "BusinessWeek" and best economics book by "Strategy+Business, More Than You Know" has been updated to reflect current research on investment philosophy, psychology, and strategy as they pertain to money management.