Jon Acuff
Books by Jon Acuff
Available in: Hardcover
"While leading a thirty-day online course to help people work on their goals, [the author] learned something surprising: the most effective exercises were not those that pushed people to work harder. The ones that got people to the finish line did just the opposite--they took the pressure off. Why? Because the sneakiest obstacle to meeting your goals is not laziness, but perfectionism. We're our own worst critics, and if it looks like were not going to do something right, we prefer not to do it at all"--Amazon.com.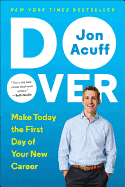 Available in: Paperback, Hardcover
"Starting on the first day you got paid to scoop ice cream or restock shelves, you've had the chance to develop the four elements all great careers have in common: relationships, skills, character, and hustle. You already have each of those, to one degree or another. Now it's time to amplify them and apply them in a new way, creating a Career Savings Account"--Amazon.com.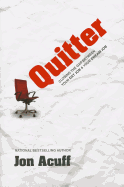 Available in: Hardcover
From figuring out what your dream is to quitting in a way that exponentially increases your chance of success, Quitter is full of inspiring stories and actionable advice. This book is based on 12 years of cubicle living and my true story of cultivating a dream job that changed my life and the world in the process. It's time to close the gap between your day job and your dream job. It's time to be a quitter.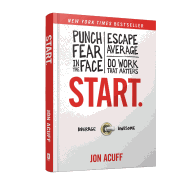 Available in: Hardcover
Wall Street Journal best-selling author Jon Acuff reveals the steps to getting unstuck and back onto the path of being awesome.
Over the last 100 years, the road to success for most everyone has been divided into predictable stages. But three things have changed the path to success:
Boomers are realizing that a lot of the things they were promised aren't going to materialize, and they have started second and third careers.
Technology has given access to an unprecedented number of people who are building online empires and changing their lives in ways that would have been impossible years ago.
The days of -success first, significance later, - have ended.
While none of the stages can be skipped, they can be shortened and accelerated. There are only two paths in life: average and awesome. The average path is easy because all you have to do is nothing. The awesome path is more challenging, because things like fear only bother you when you do work that matters. The good news is Start gives readers practical, actionable insights to be more awesome, more often.