John Jantsch
Books by John Jantsch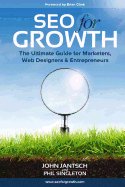 Available in: Paperback
Search Engine Optimization, also known as SEO, is how people search and find your website on the Internet.
(NOTE: Dozens of renowned marketing, SEO and social media experts have endorsed this SEO book. You can read these expert testimonials and claim the free bonus offers that come with this book at SEOforGrowth.com)
SEO is a key growth channel for your business, but the rules of SEO have changed dramatically in recent years.
To grow your business in today's economy, you need a strong online presence. But what does that entail exactly?
Marketing is no longer about mass-market advertising and outbound sales; it's about capturing demand - grabbing the attention of people already looking to make a purchase or acquire specific knowledge. To do that, your content needs to be at the top of Internet search results.
Many businesses and marketers toss up a brochure-style website, do a little social media and blog posting (if any), and think they're "doing SEO" - but that's not what it takes to get those coveted first page Google rankings.
No longer just another tactic, search engine optimization has become a full-blown channel on par with PR and advertising - one you can't afford to ignore. From website designers to business owners, marketers to entrepreneurs, everyone can benefit from understanding and applying SEO best practices.
John Jantsch, author of the best-selling Duct Tape Marketing and creator of the Duct Tape Marketing System(TM), and Phil Singleton, an experienced SEO consultant with years of experience at the local, regional, and national levels, have teamed up to provide you with the only Internet marketing guide you need. In SEO for Growth, they teach you how to leverage the new rules of search engine optimization to make sure your website gets found online. Jantsch and Singleton harness the knowledge they've acquired through years of experience and extensive research, explaining SEO in a direct and accessible manner, to help you navigate this complex technical terrain with purpose and ease.
SEO for Growth is Your One-Stop Digital Marketing Guide
The first part of the book provides an in-depth overview of search engines, algorithms, and design changes, so you can understand the way that Google "thinks." The book then takes you through the mindset and strategy you need to get SEO right and provides specific techniques that you can use at each stage of a new business: from finding the perfect match between the ideal customer and the market message (traction), to retaining customers and building relationships for growth (expansion); and leveraging the assets you build for payoff (conversion).
From this book, you'll learn how to:
create and re-purpose content and plan an editorial calendar
use different social media channels to generate engagement with your content
build and manage your online reputation, plus handle negative reviews
do quality link building without resorting to the shady practices Google now penalizes
conduct keyword research to optimize your website and all of your content
use pay-per-click advertising in the most cost-efficient way to get the biggest bang for your buck
build a revenue generating website that will help power your company's growth for years to come
Whether you want to adapt your small business to the digital age or you're a marketer figuring out how to help your clients online, this indispensable guide has everything you need to plan and implement the right SEO strategy for your business.
After you buy this book, be sure to visit the SEO for Growth website (SEOforGrowth.com) to claim and download the 3-eBook bonus pack on Local SEO, Traffic Generation Tactics, and WordPress Website Optimization, as well as special offers and discounts on various SEO tools, webinars and services.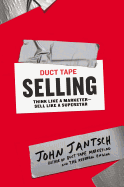 Available in: Hardcover
Many of the areas that salespeople struggle with these days have long been the domain of marketers, according to bestselling author John Jantsch. The traditional business model dictates that marketers own the message while sellers own the relationships. But now, Jantsch flips the usual sales approach on its head.
It's no longer enough to view a salesperson's job as closing. Today's superstars must attract, teach, convert, serve, and measure while developing a personal brand that stands for trust and expertise.
In
Duct Tape Selling
, Jantsch shows how to tackle a changing sales environment, whether you're an individual or charged with leading a sales team. You will learn to think like a marketer as you:
Create an expert platform
Become an authority in your field
Mine networks to create critical relationships within your company and among your clients
Build and utilize your Sales Hourglass
Finish the sale and stay connected
Make referrals an automatic part of your process
As Jantsch writes: "Most people already know that the days of knocking on doors and hard-selling are over. But as I travel around the world speaking to groups of business owners, marketers, and sales professionals, the number one question I'm asked is, 'What do we do now?'
"I've written this book specifically to answer that question. At the heart of it, marketing and sales have become activities that no longer simply support each other so much as feed off of each other's activity. Sales professionals must think and act like marketers in order to completely reframe their role in the mind of the customer.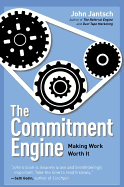 Available in: Hardcover
Why are some companies able to generate committed, long-term customers while others struggle to stay afloat? Why do the employees of some organizations fully dedicate themselves while others punch the clock without enthusiasm? By studying the ins and outs of companies that enjoy extraordinary loyalty from customers and employees, John Jantsch reveals the systematic path to discovering and generating genuine commitment. Jantsch's approach is built on three foundational planks, which he calls the clarity path, the culture patron, and the customer promise. He draws on his own experiences and shares true stories from businesses like Threadless, Evernote, and Warby Parker. His strategies include these: Build your company around a purpose. People commit to companies and stories that have a simple, straightforward purpose. Understand that culture equals brand. Build your business as a brand that employees and customers will support. Lead by telling great stories. You can't attract the right people or get them to commit without telling a story about why you do what you do. Treat your staff as your customer. A healthy customer community is the natural result of a healthy internal culture. Serve customers you respect. It's hard to have an authentic relationship with people you don't know, like, or trust. As Jantsch says, "Have you ever encountered a business where everything felt effortless? The experience was perfect, and the products, people, and brand worked together gracefully. You made an odd request; it was greeted with a smile. You went to try a new feature; it was right where it should be. You walked in, sat down, and felt right at home. . . . Businesses that run so smoothly as to seem self-managed aren't normal. In fact, they are terribly counterintuitive, but terribly simple as it turns out." As a follow-up to The Referral Engine, this is about more than just establishing leads- it's about building a fully alive business that attracts customers for life.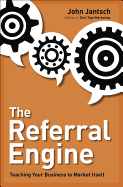 Available in: Paperback, Hardcover
A renowned marketing expert offers practical techniques for harnessing the power of referrals to ensure a steady flow of new customers.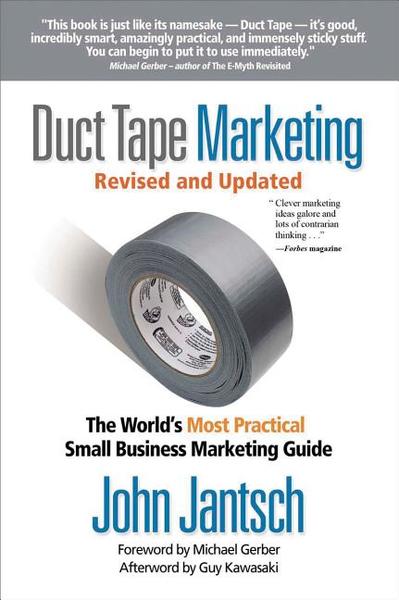 Available in: Paperback, Compact Disc
In Duct Tape Marketing, renowned small business marketing guru John Jantsch shows you how to develop and execute a marketing plan that will give your business the life and longevity you want.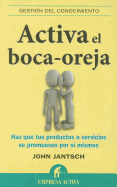 Available in: Paperback
Businesses can ensure a healthy referral cycle by moving customers and prospects along the path of Know, Like, Trust, Try, Buy, Repeat, and Refer. If everyone in an organization keeps this sequence in mind, Jantsch argues, your business will generate referrals like a well-oiled machine.