Gretchen Rubin
Books by Gretchen Rubin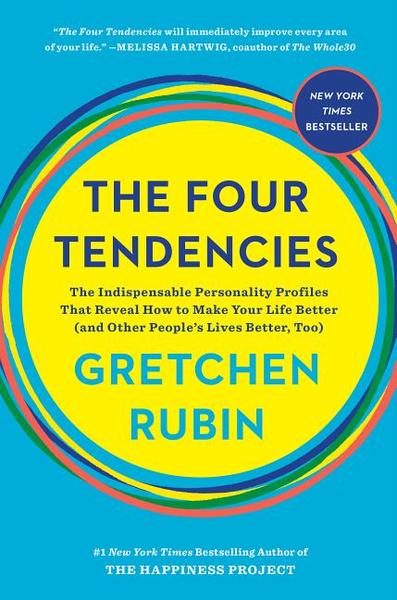 Available in: Hardcover
"In this ... analysis of personality type, ... [the author] reveals the one simple question that will transform what you do at home, at work, and in life. During her ... investigation into understand[ing] human nature, Gretchen Rubin realized that by asking the seemingly dry question 'How do I respond to expectations?' we gain explosive self-knowledge. She discovered that based on their answer, people fit into four tendencies: upholders, questioners, obligers, and rebels"--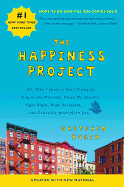 Available in: Paperback
"A hardcover edition of this book was published in 2009 by HarperCollins Publishers; first Harper paperback published 2011." --- From title page verso.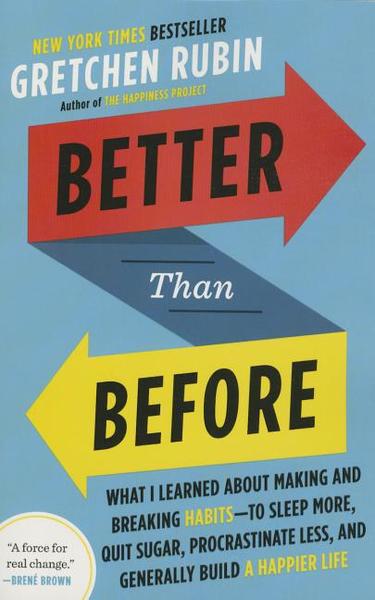 Available in: Paperback
Originally published in hardcover in 2015 by Crown Publishers with the subtitle Mastering the habits of our everyday lives.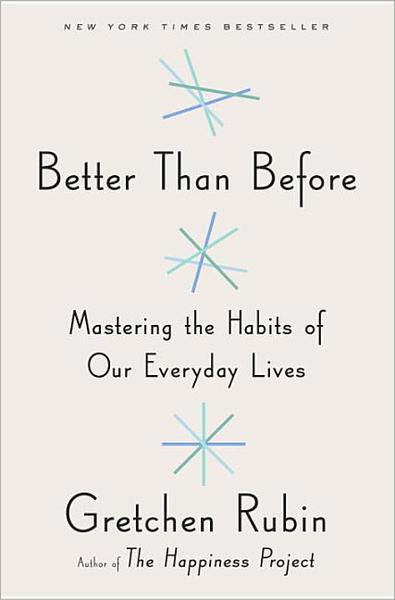 Available in: Hardcover, Hardcover Large Print
"Habits are the invisible architecture of our lives. Rubin provides an analytical and scientific framework from which to understand these habits--as well as change them for good, ... [illustrating] the core principles of habit formation with dozens of strategies that she uses herself and tests out on others. Rubin provides tools to help readers better understand themselves, and presents [this] ... menu of strategies so readers can take an individualized approach"--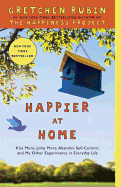 Available in: Paperback
In the spirit of her blockbuster #1 New York Times bestseller The Happiness Project, Gretchen Rubin embarks on a new project to make home a happier place.

One Sunday afternoon, as she unloaded the dishwasher, Gretchen Rubin felt hit by a wave of homesickness. Homesick why? She was standing right in her own kitchen. She felt homesick, she realized, with love for home itself. Of all the elements of a happy life, she thought, my home is the most important. In a flash, she decided to undertake a new happiness project, and this time, to focus on home.
And what did she want from her home? A place that calmed her, and energized her. A place that, by making her feel safe, would free her to take risks. Also, while Rubin wanted to be happier at home, she wanted to appreciate how much happiness was there already.
So, starting in September (the new January), Rubin dedicated a school year September through May to making her home a place of greater simplicity, comfort, and love.
In The Happiness Project, she worked out general theories of happiness. Here she goes deeper on factors that matter for home, such as possessions, marriage, time, and parenthood. How can she control the cubicle in her pocket? How might she spotlight her family's treasured possessions? And it really was time to replace that dud toaster.
Each month, Rubin tackles a different theme as she experiments with concrete, manageable resolutions and this time, she coaxes her family to try some resolutions, as well.
With her signature blend of memoir, science, philosophy, and experimentation, Rubin's passion for her subject jumps off the page, and reading just a few chapters of this book will inspire readers to find more happiness in their own lives.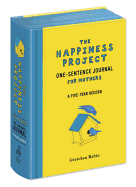 Available in: Hardcover
365 days. 5 years. 1,825 happy moments. The Happiness Project One-Sentence Journal for Mothers is the ideal project for moms who want to capture the everyday moments of their child's growth but are naturally short on time.
Based on the book, Happier at Home by Gretchen Rubin, this five-year journal will help you make a time capsule of your family's growth in the simplest way possible. You can start at any point in the year. Simply turn to today's date, and take a few moments to think about the quote or question on the top of the page. Jot down your thoughts and perhaps a note or reflection about your child. As the years go by you'll notice how your children evolve and discover the aspects about your family that lead to lasting happiness. The quotes are interesting, funny, and always thought provoking. The diary can be started on any day of the year but makes a terrific gift for the New Year or Mother's Day.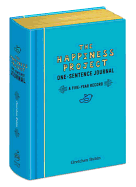 Available in: Hardcover
365 days. 5 years. 1,825 moments captured. In her best-selling book "The Happiness Project," Gretchen Rubin discovers the pleasure of writing just one sentence every day. "The Happiness Project One-Sentence Journal "helps you to make a fascinating and revealing time capsule of the next five years of your life. Simply turn to today s date, reflect on the quote at the top of the page, and jot down just one sentence (perhaps about something good that happened that day). This daily ritual is highly do-able and provides a striking sense of accomplishment, and as the years go by you can see how your entries evolve."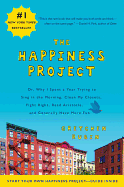 Available in: Paperback
Over one million copies sold.
Gretchen Rubin had an epiphany one rainy afternoon in the unlikeliest of places: a city bus. "The days are long, but the years are short," she realized. "Time is passing, and I'm not focusing enough on the things that really matter." In that moment, she decided to dedicate a year to her happiness project.
In this lively and compelling account, Rubin chronicles her adventures during the twelve months she spent test-driving the wisdom of the ages, current scientific research, and lessons from popular culture about how to be happier. Among other things, she found that novelty and challenge are powerful sources of happiness; that money can help buy happiness, when spent wisely; that outer order contributes to inner calm; and that the very smallest of changes can make the biggest difference.
Available in: Hardcover
This relatable, inspiring project is the result of the author's 12-month adventure in becoming a happier person. Written with a wicked sense of humor and sharp insight, her story will inspire readers to embrace the pleasure in their lives and remind them how to have fun.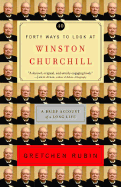 Available in: Paperback
A "WALL STREET JOURNAL" SUMMER PICK
A "WASHINGTON POST" BESTSELLER
Warrior and writer, genius and crank, rider in the British cavalry s last great charge and inventor of the tank, Winston Churchill led Britain to fight alone against Nazi Germany in the fateful year of 1940 and set the standard for leading a democracy at war. With penetrating insight and vivid anecdotes, Gretchen Rubin makes Churchill accessible and meaningful to twenty-first-century readers by analyzing the many contrasting views of the man: he was an alcoholic, he was not; he was an anachronism, he was a visionary; he was a racist, he was a humanitarian; he was the most quotable man in the history of the English language, he was a bore.
Like no other portrait of its famous subject, Forty Ways to Look at Winston Churchill is a dazzling display of facts more improbable than fiction. It brings to full realization the depiction of a man too fabulous for any novelist to construct, too complex for even the longest narrative to describe, and too significant ever to be forgotten."