Faisal Hoque
Books by Faisal Hoque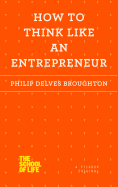 Available in: Paperback
Explore how entrepreneurial thinking can dramatically improve your work, life and relationships
Having the drive, ambition and inspiration to start a new business takes a special mind-set and self-confidence--think Steve Jobs, Elon Musk, Mark Zuckerberg. It's no wonder that we regard successful entrepreneurs as modern-day magicians, transforming sometimes-radical ideas into global brands that change the way we live our lives. But what if that spirit and drive were applied to the world outside of business start-ups?
An entrepreneur seeks to build something from nothing, to take an inspired idea and make it a reality. In How to Think Like an Entrepreneur, Philip Delves Broughton will explore what it takes to be a successful entrepreneur--the ability to disrupt the status quo and generate fresh perspectives--and ultimately lead us to the heart of great entrepreneurial thinking: an understanding of our deepest human needs. By harnessing the passion, verve and limitless imagination of an entrepreneur, this book will show you new ways to improve your business, but also your life and relationships.
"Self-help books for the rest of us." - The New York Times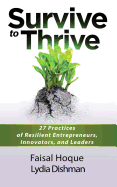 Available in: Paperback
Although many ideas never make it off the page and most new ventures fail, we tend to hear about people when they are successful, not when they are struggling. This creates a distorted perception of how people succeed. Serial entrepreneur and thought leader Faisal Hoque and journalist Lydia Dishman have examined the stories of a variety of leaders who faced ill health, professional setbacks, emotional loss, and a host of other life-changing events, in order to illustrate how each achieved personal transformation and success by mining their own resilience. Resilience is the universal human capacity to face, overcome, and even be strengthened by experiences of adversity. The book is divided into three sections, each of which are key concepts in the development of one's own ability to bend, and not break, in the face of a personal or professional setback. The individual stories examine the essential tools needed to overcome obstacles and seize upon an opportunity. They incorporate practical applications for reframing your reaction to setbacks. They help guide you through a process that can redefine fear as a simple signal that something isn't working. This book offers powerful approaches to diffuse strong emotion in the moment of crisis, and opens up opportunities for re-examining your personal definition of success. The book illuminates how anyone can attain the resilience that's required to repeatedly push forward in the face of conflict.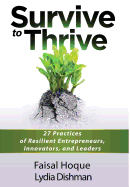 Available in: Hardcover
No description provided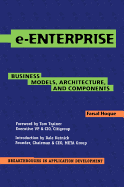 Available in: Paperback
How does a company succeed in the volatile world of e-commerce? The real challenge is to fully leverage the potential of the Internet as a means to building an agile enterprise. In e-Enterprise Faisal Hoque provides a business vision and a technological method for building an agile, electronically-based enterprise using reusable components. Aimed at CIOs, CEOs, and technologists alike, e-Enterprise explores the strategic challenges faced by companies as they embrace business in the networked economy of the future. It takes a step beyond the simple transaction-based e-commerce model and shows how a business can truly take advantage of rapidly evolving technology.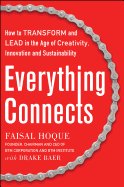 Available in: Hardcover
Innovation leadership guru Faisal Hoque helps business leaders combine new technologies and innovative economic models to increase competitiveness, profitability, and growth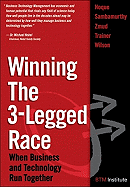 Available in: Paperback
This is the eBook version of the printed book.
Like an old-fashioned three-legged race, the business and technology sides of any company are running today with the left leg of one tied to the right leg of the other. Some companies understand that and run well; some don't. The top executives interviewed in this book know where competitive leaders are headed.
Winning the Three Legged Race is the first major output of the new Business Technology Management (BTM) Institute, reflecting insights from world-class experts in industry and academia. It gives enterprise, line-of-business, and IT leaders a powerful framework for optimizing areas critical to producing sustainable value from technology:
1. Strategy, planning, and management.
2. Technology investment.
3. Strategic enterprise architecture.
4. Governance and organization.
For each area, the authors identify implications for ordered processes, organizational structures, information requirements, and technology. Winning the Three Legged Race introduces the BTM Maturity Model: a breakthrough benchmark for setting priorities and mapping effective change paths. The authors support their framework with up-to-the-minute data, new case studies, executive interviews, and Top 10 Action Lists that empower decision-makers to act--and get results.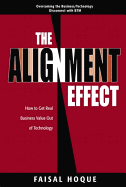 Available in: Hardcover
From reengineering to e-business, one factor stands out as the key differentiator between success and failure: clear alignment between business requirements and technology. This book presents a comprehensive roadmap and methodology for achieving that alignment--and maximizing ROI on any IT project.