Jimmy Page
Books by Jimmy Page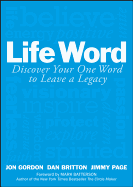 Available in: Hardcover
Discover your Life Word!
In One Word that will Change your Life authors Jon Gordon, Dan Britton, and Jimmy Page helped readers discover their yearly word to live with more intention, focus and purpose. Now with Life Word they help readers discover a word that will significantly impact their life and legacy.
Life Word reveals a simple, powerful tool to help you identify the word that will inspire you to live your best life while leaving your greatest legacy. In the process you'll discover your why which will help show you the way to live with a renewed sense of power, purpose and passion.
The authors walk you step-by-step through the process of discovering your Life Word and share an action plan with the most successful ways to live and share it. If you're ready to live with more clarity, confidence and courage and leave a lasting legacy, let's get started!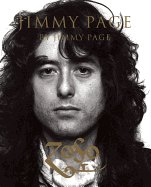 Available in: Hardcover
The photographic autobiography and visual history of Led Zeppelin's guitar player.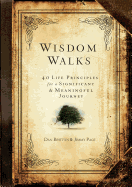 Available in: Hardcover
Want a purposeful life packed with mission and meaning?
WisdomWalks will ignite your passion to walk like Jesus in all of life's moments and spark a deeper journey of impact and influence. WisdomWalks is a real-life guide for walking purposefully with God, engaging the next generation, and living the life of significance you were created for. Filled with forty intentional, spiritual, life-changing connections, Wisdom Walks will inspire and challenge you to live a powerful life to love unconditionally, walk with integrity, make a difference in the lives of others, and do greater things than you ever imagined. Don t miss out on the adventure of a lifetime!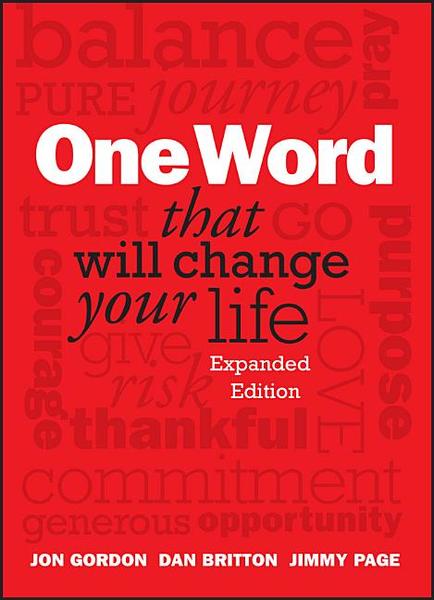 Available in: Hardcover
There's a word
meant for you.
When you Find it, live it, and share it... Your life will become more Exciting and purposeful than ever.
"One Word is a great little book that conveys a profoundly simple idea. Discover your One Word for the year, own it, live it, and experience its impact on your life. One word for this book: Priceless!"
--Ken Blanchard, coauthor of The One Minute Manager(R) and Leading at a Higher Level
"My wife and I read One Word and we loved it! My favorite word for this book is Powerful! Read it today and discover the power of One Word!"
--Lou Holtz former Head Coach of the University of Notre Dame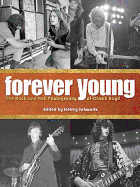 Available in: Hardcover
Chuck Boyd's love affair with photography began when his mother gave him a camera as a gift when he was thirteen years old. He quickly found his artistic voice, and at the age of sixteen, he went to work for Los Angeles radio station KRLA, covering special artist promotional functions. Shortly after beginning his work at the station, Boyd began working for "Tiger Beat," shooting rock-and-roll acts for the influential teen culture and music magazine.
In 1967, Buck Munger, an independent record producer and the national promotion director for Sunn Amplifiers, hired Boyd as Sunn's official photographer. While working with Munger, Boyd had the opportunity to photograph Cream, Elton John, Led Zeppelin, KISS, and dozens of other artists throughout the 1960s and '70s. Since he was often shooting photos for Sunn, Boyd always had unlimited stage access. His photographs represent both his talent and his incredible access to rock-and-roll stars both on and off the stage.
Boyd took his camera everywhere and recorded everything, but he never broke a confidence; he turned down a lot of money over the years to protect the people he considered his friends.
"Forever Young" stands as a legacy to Boyd's incredible rock-and-roll photography. From stage shots to candid portraits, Boyd saw and documented the lives of a host of legendary musicians, including the Rolling Stones, Bob Dylan, the Who, the Doors, Janis Joplin, the Mamas and the Papas, Tom Petty, the Grateful Dead, Simon and Garfunkel, and the Beach Boys. A portfolio filled with intimate images of rock stars in their youth and in the prime of their careers, these photos, which were only recently discovered, have been lovingly restored and are now being made available to the public for the first time. Capturing the zeitgeist that permeated rock through the 1960s and '70s, these images are a testament to Boyd's status as one of the most trusted and respected photographers in rock-and-roll history.