Libby Gill
Books by Libby Gill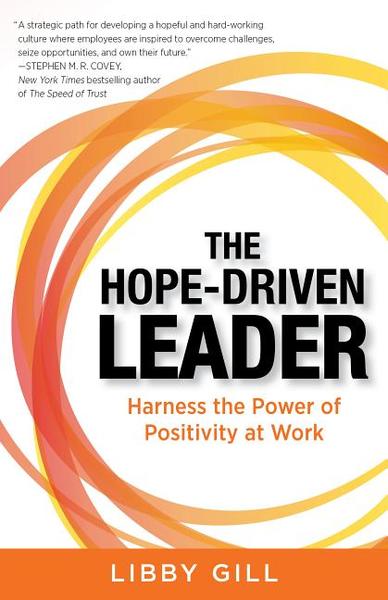 Available in: Paperback
In big concept book The Hope-Driven Leader, executive coach and consultant Libby Gill explores the science of hope theory, a fast-growing field of study which is showing how the right combination of belief and behavior can yield incredible, even miraculous results, and can be applied to work and life. Perfect for fans of Simon Sinek's Start With Why and Angela Duckworth's Grit.
Available in: Hardcover
Capture the Mindshare and the Market Share Will Follow reveals how strong branding creates awareness, provides authentic value, motivates others to act, and builds long-term customer loyalty based on trust and respect. Author Libby Gill helps businesses define and articulate their unique brand promise by exploring case studies and client success stories to help readers master the Six Core Mindshare Methods, including concepts to Clarify, Commit, Collaborate, Connect, Communicate, and Contribute.Readers will see their relationships deepen, opportunities expand, and careers flourish as they learn to differentiate themselves in a competitive environment by promising and delivering massive value.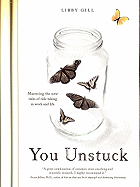 Available in: Paperback
In You Unstuck, Libby Gill uses cases studies, client stories from her coaching work, and brain research to help readers understand the biological basis of fears that hold them back. She shows how to reframe what she calls Riskophobia, turn off the fear voices, and circumvent ancient defense systems. Readers can then create an Escalating Risk Hierarchy by "chunking down" their vision into small, actionable steps, ordered from least to most anxiety inducing. By combining stress-busting relaxation techniques with small action steps, the readers' odds for realizing their vision greatly increase in this Relax, Risk, Repeat cycle. Gill also shows readers how to "Avoid Limiters & Embrace Liberators," keeping naysayers at bay while seeking influential supporters who can help free their creativity and productivity. Capitalizing on her business background, coaching expertise, and a personal history of risk-taking and resilience, Gill makes complex concepts relevant and accessible through immediately applicable tools, exercises, self-tests, and questionnaires that challenge readers to change.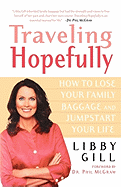 Available in: Paperback
"This book is for real, because Libby is for real." states legendary strategist Dr. Phil McGraw in his foreword to TRAVELING HOPEFULLY. With courage and candor, Libby reveals the real issues of her life--molestation, suicide, and mental illness--and shares her hard-earned insights on how her tragic family legacy shaped her life in negative ways.
She shifted her perspective from limiting to liberating, shedding those recurring themes and dramatically transforming her past. With a process she calls Five Steps to Jumpstart Your Life, Libby explains how others can rewrite their stories, as she did, to create more joy and fulfillment.
The 21 Hopeful Tools are easy to follow exercises and examples that take the reader through a transformative process, teaching how to:
*dissect the past to direct the future
*link internal clarity with external action
*create a Traveling Hopefully personal roadmap
*choose positive Travel Companions to support and inspire you
*keep moving toward what is wanted and away from what no longer serves
Filled with personal stories and those of others, TRAVELING HOPEFULLY inspires change--how to become a doer rather than a dreamer.