Randy Gage
If you want to reach success in Direct Selling, there is probably no one on earth better qualified to help you than Randy Gage. An icon of the profession, Randy helped launch the business in many developing countries and has trained the top income-earners in dozens of companies. He has arguably mentored more million-dollar producers than anyone alive today.
Most importantly, Randy teaches from real-world experience, having earned millions of dollars as a distributor and built a team of more than 200,000 people. In 2014, Randy was the first person inducted into the Direct Selling Hall of Fame.
Randy is the author of 11 books translated into 25 languages, including the New York Times bestsellers, Risky Is the New Safe and Mad Genius.
Randy has spoken to more than two million people across more than 50 countries and has also been inducted into the Speakers Hall of Fame. When he is not prowling the platform or locked in his lonely writer's garret, you'll probably find him playing third base for a softball team somewhere.
Books by Randy Gage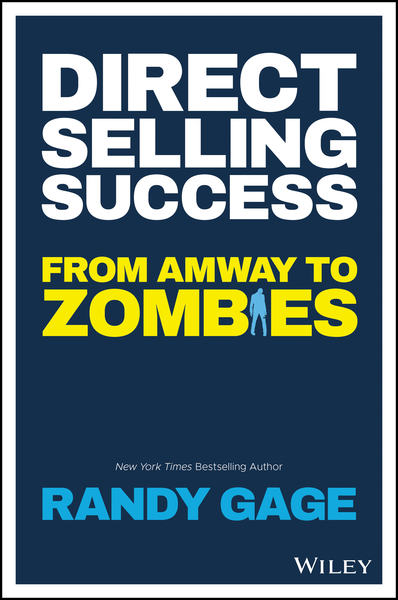 Available in: Paperback
At long last, the eagerly awaited sequel to How to Build a Multi-Level Money Machine, the best selling book in Direct Selling history. This new book Direct Selling Success is the most intensive training manual ever developed to help you create a large group volume, recruit the best leadership talent, and grow your team exponentially.
Direct Selling Success is the definitive textbook on the business, and the only book that addresses the real-world issues affecting your business now: new regulatory requirements, utilizing social media to build, and the impact of developing technology like replicated websites, mobile apps, and e-commerce.
The need for expert, proven guidance on the Direct Selling and Network Marketing profession has never been greater than right now. In this book you'll learn everything from choosing the right company, finding the best candidates, becoming a rock star recruiter – to advanced skills like making powerful presentations, becoming a leader, and creating a leadership factory on your team.
You'll also learn Randy's exquisite formula for duplication, the top secret for manifesting wealth, what makes a product line marketable; and, the "brutal truth" that no one in the world – except Randy – will tell you. This is the ultimate step-by-step guide to success in the business. You need to get your whole team following the system in this book.
Direct Selling Success will show you how to:
-Choose the right company for you
-Locate the best candidates
-Become a Rock Star recruiter
-Design your system for maximum duplication
-Prospect brilliant talent
-Build around the country (or the world) effectively
-Conduct powerful persuasive presentations
-Build your personal leadership brand
-Construct a "bullet proof" duplicable system
-Become a positive, dynamic leader for your team!
-Evaluate compensation plans like a genius savant
-Create a leadership factory on your team
-Become wealthy not just "Instagram rich"
-Budget your bonus check for reinvesting to grow your business
Information You Won't Find in Any Other Book, Anywhere!
-The #1 "secret weapon" spot to find great candidates
-5 foundational premises for developing leaders
-The 7 truths of duplication
-10 keys for successful inviting
-The 4 criteria separating legitimate business from illegal money games
-9 case studies of using social media to explode your growth
-The 7 elements for building rock-solid belief in your team
-19 leadership landmines that kill growth before you even get going
-The 9 steps in the leadership development track
-5 Bonus Power Recruiting Tips
-The 4 levels of leadership
-6 Ways We have to get better in the profession
-The 2 questions to ask before you even consider joining a company
-Dozens of actual inviting templates and scripts to model
-The 19 Tools and Actions of Influence utilized by the world's greatest leaders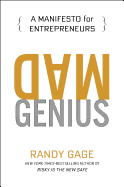 Available in: Hardcover
On the front of the book jacket, the word "mad" in the title is upside-down and backwards.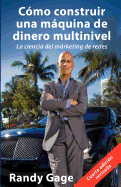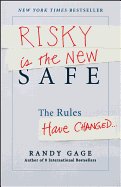 Available in: Hardcover
THE NEW YORK TIMES BESTSELLER and #1 WALL STREET JOURNAL BESTSELLER
"Risky Is the New Safe" is a different kind of book for a different kind of thinking--a thought-provoking manifesto for risk takers. It will challenge you to think laterally, question premises, and be a contrarian.
Disruptive technology, accelerating speed of change and economic upheaval are changing the game. The same tired, old conventional thinking won't get you to success today. "Risky Is the New Safe" will change the way you look at everything! You'll view challenges--and the corresponding opportunities they provide--in entirely new and exciting ways. You'll recognize powerful new gateways to creating wealth.
In this mind-bending book you'll discover: How mavericks like Steve Jobs, Richard Branson, and Mark Cuban think differently--and what you can learn from them; The six-month online course that could allow you to earn more than a Ph.D.; How social media changes branding and marketing forever, and what that means for you; What happens when holo-suites and virtual-reality sex come about, and how you need to prepare; The new religion of ideas: How to become an "idea generator" and declare as a free agent; and, What will cause the Euro, precious metals, and oceanfront real estate to collapse--and how that can make you rich!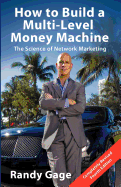 Available in: Paperback
The book 17 million network marketers around the world have been waiting for. Industry expert Randy Gage explains exactly how to build a large network marketing organization. Readers learn the specific, step-by-step strategies they need to create their own residual income, multi-level money machine. A complete nuts-and-bolts manual.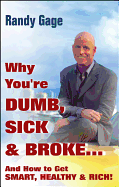 Available in: Hardcover
This groundbreaking self-help book reveals the secrets of manifesting health, happiness, and prosperity in your life--but not in a way you've experienced before. Blunt, outspoken, and brutally honest, Randy Gage shoots down the forces that hold you back and keep you dumb, sick, and broke, and shows you how to take action to get smart, healthy, and rich.