Mark Goulston
Books by Mark Goulston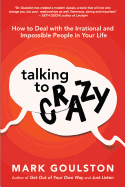 Available in: Hardcover
What can you do with a boss who bullies, a spouse who yells, or a friend who frequently bursts into tears? In his breakthrough new book Talking to Crazy, psychiatrist Mark Goulston says the key to handling irrational people and turning threats into allies is to learn to lean into the crazy---to empathize with it!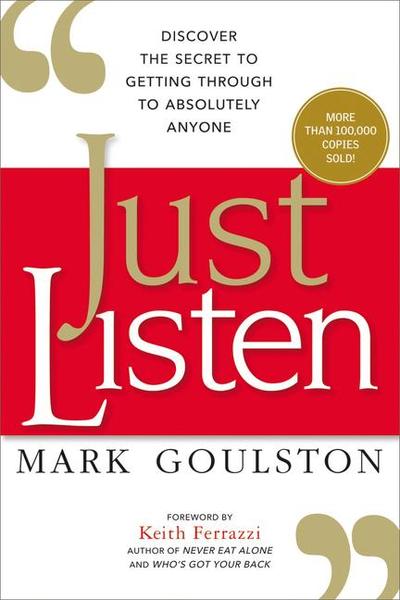 Available in: Paperback
Learn how to turn the supposedly unreachable people in your lives into allies, devoted customers, loyal colleagues, and lifetime friends.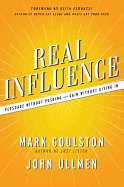 Available in: Hardcover
People won't put up with being "sold" anymore. If they sense they are being pushed, their guard goes up--and even if they do comply, lingering resentment undermines the relationship. In this groundbreaking book, authors Goulston and Ullmen reveal a new model for authentic influence.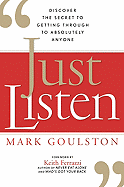 Available in: Hardcover
Foreword by Keith Ferrazzi, author of "Never Eat Alone" and "Who's Got Your Back" The first make-or-break step in persuading anyone to do any thing is getting them to hear you out. Whether the person is a harried colleague, a stressed-out client, or an insecure spouse, things will go from bad to worse if you can't break through emotional barricades. Drawing on his experience as a psychiatrist, business consultant, and coach, and backed by the latest scientific research, author Mark Goulston shares simple but powerful techniques readers can use to really get through to people--whether they're coworkers, friends, strangers, or enemies. "Just Listen" reveals how to: - Make a powerful and positive first impression - Listen effectively - Make even a total stranger--a potential client, perhaps--feel "felt" - Talk an angry or aggressive person away from an instinctual, unproductive reaction and toward a more rational mindset - Achieve buy-in, the linchpin of all persuasion, negotiation, sales, and more Getting through is a fine art but a critical one. With the help of this groundbreaking book readers will be able to turn the "impossible" and "unreachable" people in their lives into allies, devoted customers, loyal colleagues, and lifetime friends.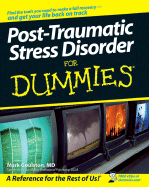 Available in: Paperback
As Dr. Mark Goulston tells his patients who suffer from post-traumatic stress disorder (PTSD), "The fact that you're still afraid doesn't mean you're in any danger. It just takes the will and the way for your heart and soul to accept what the logical part of your mind already knows." In "Post-Traumatic Stress Disorder For Dummies, " Dr. Goulston helps you find the will and shows you the way.
A traumatic event can turn your world upside down, but there is a path out of PTSD. This reassuring guide presents the latest on effective treatments that help you combat fear, stop stress in its tracks, and bring joy back into your life. You'll learn how to: Identify PTSD symptoms and get a diagnosis Understand PTSD and the nature of trauma Develop a PTSD treatment plan Choose the ideal therapist for you Decide whether cognitive behavior therapy is right for you Weight the pros and cons of PTSD medications Cope with flashbacks, nightmares, and disruptive thoughts Maximize your healing Manage your recovery, both during and after treatment Help a partner, child or other loved one triumph over PTSD Know when you're getting better Get your life back on track
Whether you're a trauma survivor with PTSD or the caregiver of a PTSD sufferer, "Post-Traumatic Stress Disorder For Dummies, " gives you the tools you need to win the battle against this disabling condition.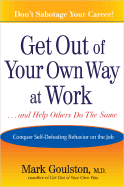 Available in: Paperback, Hardcover
A practical guide to help workers and managers deal with the self-sabotage that stands in the way of career advancement and satisfaction.
Self-defeating behavior is the most common reason that people put their jobs, careers, and reputations in jeopardy. Whether it's as simple as a breach of etiquette or a fear of learning new things, expecting too much from employers or failure to delegate, these behaviors lead to frustration, confusion, guilt, defensiveness, and self-doubt that will seriously hurt or even derail a career, no matter how intelligent or qualified a person might be.
"Get Out of Your Own Way at Work" covers forty of the most common self-defeating behaviors, explains why we sabotage ourselves, and offers proven steps to transform behavior from self-defeating to life-enhancing.
Illustrated with anecdotes and "useable insights" drawn from Dr. Goulston's more than twenty years in clinical and organization settings, "Get Out of Your Own Way at Work" shows anyone how to stop being their own worst enemy.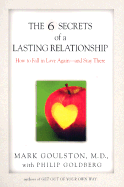 Available in: Paperback
This straightforward guide by the authors of "Get Out of Your Own Way" explains how Chemistry, Respect, Enjoyment, Acceptance, Trust, and Empathy are the pillars that support a strong, successful relationship.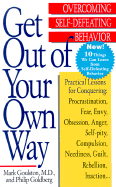 Available in: Paperback
Practical, proven steps show how to transform 40 common self-defeating behaviors, including procratination, envy, obsession, anger, self-pity, compulsion, neediness, guilt, rebellion, inaction, and more.