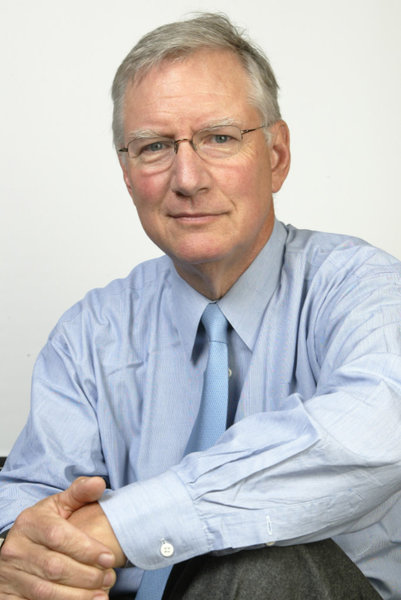 Tom Peters
Tom Peters is coauthor of In Search of Excellence—the book that changed the way the world does business, and often tagged as the best business book ever. Seventeen books and thirty-five years later, he's still at the forefront of the "management guru industry" he single-handedly invented. What's new? A lot. As CNN said, "While most business gurus milk the same mantra for all its worth, the one-man brand called Tom Peters is still reinventing himself." His most recent effort, forthcoming in April 2018, is The Excellence Dividend: Meeting the Tech Tide with Work that Wows and Jobs that Last. Tom's bedrock belief: "Execution is strategy—it's all about the people and the doing, not the talking and the theory." In November 2017, Tom received the Thinkers50 Lifetime Achievement Award.
http://tompeters.com/
Books by Tom Peters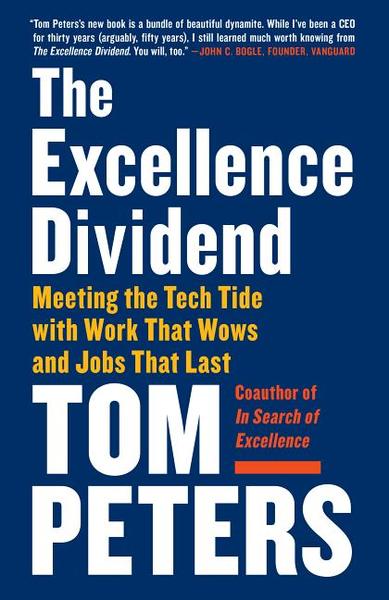 Available in: Paperback
Thirty-five years after his iconic "In Search of Excellence," bestselling author and management guru Peters offers brilliantly simple, actionable guidelines for success that any business leader can immediately implement, punctuated by incisive quotes from some of today's leading lights in business.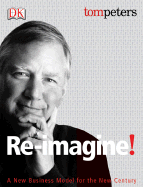 Available in: Hardcover
More than just a how-to book for the 21st Century, Re-imagine! is a call to arms--a passionate wake-up call for the business world, educators, and society as a whole. Focusing on how the business climate has changed, this inspirational book outlines how the new world of business works, explores radical ways of overcoming outdated, traditional company values, and embraces an aggressive strategy that empowers talent and brand-driven organizations where everyone has a voice.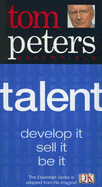 Available in: Paperback
Four spin down business books from last year's "Re-imagine!, a "Business Week bestseller. These small-format books take Tom Peters' key ideas from "Re-imagine! and revise and update them with Peters' latest ideas.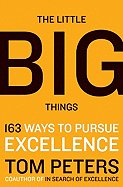 Available in: Paperback, Hardcover
#131 The Case of the Two-Cent Candy
Years ago, I wrote about a retail store in the Palo Alto environs a good one, which had a box of two-cent candies at the checkout. I subsequently remember that "little" parting gesture of the two-cent candy as a symbol of all that is Excellent at that store. Dozens of people who have attended seminars of mine from retailers to bankers to plumbing-supply-house owners have come up to remind me, sometimes 15 or 20 years later, of "the two-cent candy story," and to tell me how it had a sizable impact on how they did business, metaphorically and in fact.
Well, the Two-Cent Candy Phenomenon has struck again with oomph and in the most unlikely of places.
For years Singapore's "brand" has more or less been Southeast Asia's "place that works." Its legendary operational efficiency in all it does has attracted businesses of all sorts to set up shop there. But as "the rest" in the geographic neighborhood closed the efficiency gap, and China continued to rise-race-soar, Singapore decided a couple of years ago to "rebrand" itself as not only a place that works but also as an exciting, "with it" city. (I was a participant in an early rebranding conference that also featured the likes of the late Anita Roddick, Deepak Chopra, and Infosys founder and superman N. R. Narayana Murthy.)
Singapore's fabled operating efficiency starts, as indeed it should, at ports of entry the airport being a prime example. From immigration to baggage claim to transportation downtown, the services are unmatched anywhere in the world for speed and efficiency.
Saga . . .
Immigration services in Thailand, three days before a trip to Singapore, were a pain. ("Memorable.") And entering Russia some months ago was hardly a walk in the park, either. To be sure, and especially after 9/11, entry to the United States has not been a process you'd mistake for arriving at Disneyland, nor marked by an attitude that shouted "Welcome, honored guest."
Singapore immigration services, on the other hand:
The entry form was a marvel of simplicity.
The lines were short, very short, with more than adequate staffing.
The process was simple and unobtrusive.
And:
The immigration officer could have easily gotten work at Starbucks; she was all smiles and courtesy.
And:
Yes!
Yes!
And . . . yes!
There was a little candy jar at each Immigration portal!
The "candy jar message" in a dozen ways:
"Welcome to Singapore, Tom!! We are absolutely beside ourselves with delight that you have decided to come here!"
Wow!
Wow!
Wow!
Ask yourself . . . now:
What is my (personal, department, project, restaurant, law firm) "Two-Cent Candy"?
Does every part of the process of working with us/me include two-cent candies?
Do we, as a group, "think two-cent candies"?
Operationalizing: Make "two-centing it" part and parcel of "the way we do business around here." Don't go light on the so-called substance but do remember that . . . perception is reality . . . and perception is shaped by two-cent candies as much as by that so-called hard substance.
Start: Have your staff collect "two-cent candy stories" for the next two weeks in their routine "life" transactions. Share those stories. Translate into "our world." And implement.
Repeat regularly.
Forever.
(Recession or no recession you can afford two cents.)
(In fact, it is a particularly Brilliant Idea for a recession you doubtless don't maximize Two-Cent Opportunities. And what opportunities they are.)"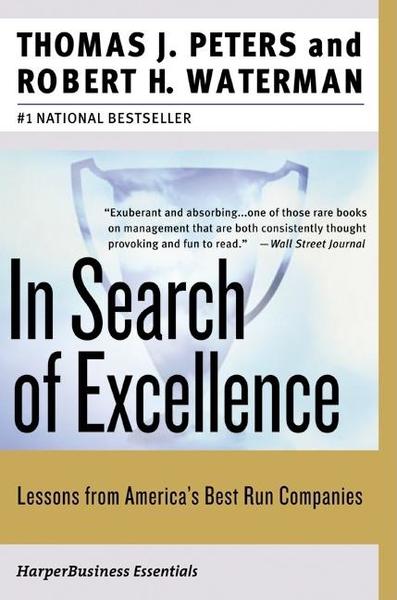 Available in: Paperback
The "Greatest Business Book of All Time" (Bloomsbury UK), In Search of Excellence has long been a must-have for the boardroom, business school, and bedside table.
Based on a study of forty-three of America's best-run companies from a diverse array of business sectors, In Search of Excellence describes eight basic principles of management -- action-stimulating, people-oriented, profit-maximizing practices -- that made these organizations successful.
Joining the HarperBusiness Essentials series, this phenomenal bestseller features a new Authors' Note, and reintroduces these vital principles in an accessible and practical way for today's management reader.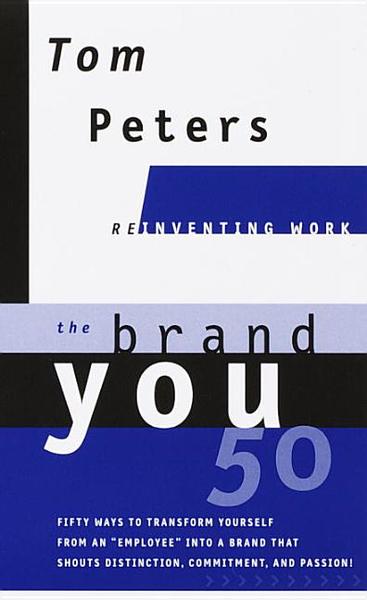 Available in: Hardcover
"The 50Lists" series shows how to grab hold of a millennial opportunity to turn oneself and one's work into one of the new profit centers of American business. "Brand You50" shows how to become a dynamic and daring employee, a brand name (Brand You) that stands for distinction, commitment, and passion.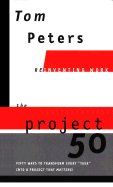 Available in: Hardcover
The common denominator/bottom line for both the professional service firm/PSF and the individual/Brand You is: the project. And for the cool individual in the cool professional service firm there is only one answer: the cool project.
A seminar participant said: "Reward excellent failures. Punish mediocre successes." So, how many of you are at work -- right now -- on "mediocre successes"? At work on projects that won't be recalled, let alone recalled with fondness and glee, a year from now?
We don't study professional service firms. (Mistake.) And we don't study WOW Projects. (Worse mistake.) There is, of course, a project management literature. But it's awful. Or, at least, misleading. It focuses almost exclusively on the details of planning and tracking progress and totally ignores the important stuff like: Is it cool? Is it beautiful? Will it make a difference? My No.1 epithet: "On time . . . on budget . . . who cares?" I.e., does it matter? Will you be bragging about it two--or ten--years from now? Is it a WOW project?
So, then: Step #1 . . .the organization . . .the professional service firm/PSF 1.0. Step 2 . . .the individual . . .the pursuit of distinction/Brand You. And: Step #3 . . . the work itself . . . the memorable project/WOW Projects.
The Project50 is a simple and handy guide that provides 50 easy steps to help the modern businessperson choose the right project, find the right team, develop strategies for success, and ultimately know when it's time to move on.
"See also the other 50List titles in the Reinventing Work series by Tom Peters -- ""The Brand You50"" and ""The Professional Service Firm50"" -- for additional information on how to make an impact in the professional world. "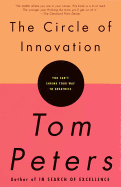 Available in: Paperback
Tom Peters--brilliant, original, and perhaps the most inspiring and listened-to business thinker of our time--has a lot on his mind these days. And he wants to share it in The Circle of Innovation.

The world of business is in a permanent state of flux, he argues, a state of chaos in which constant innovation is the only survival strategy--for the individual and for the organization. And he presents here a lifesaving handbook--both provocative and practical--designed to turn any organization into a perpetual innovation machine.

In 400 seminars in 47 states and 22 countries in the last five years, Peters has reexamined, refined, and reinvented his views on innovation. Now he brings those seminars--and his passion--to the reader in a landmark book. It is meant, he writes, to both "terrify" and "enlighten." These are "times of matchless peril for those who fail to grasp the nettle...and times of matchless opportunity for those who do."

To keep us alert, limber, and ready for action, he provokes and cajoles in chapter after chapter. Among his institutions and revelations:

We Are All Michelangelos. He shows how to transform every "jobholder" into a full-fledged businessperson.
All Value Comes from the Professional Services. How to convert sluggish staff units into Vital Centers of Intellectual Capital Accumulation.
The System is the Solution. How to build great systems--which go far beyond nuts and bolts.
Create Waves of Lust. Quality is not the automatic advantage it recently was. There is a pressing need to reverse the rising tide of product and service "commoditization."
Tommy Hilfiger Knows. In a crowded marketplace, branding is far more important than ever before.
It's a Woman's World. How to capitalize on the fact that women purchase/are purchasing agents for well over half of U.S. commercial and consumer goods.
Little Things Are the Only Things. As the Blight of Sameness encroaches on market after market, design is often the best tool in services or manufacturing for sustainable differentiation.
We're Here to Live Life Out Loud. Why transformational leaders of the future must have laser-like focus, tell the truth, and live on the lunatic fringe.


The hallmarks of Tom Peters legend are an insatiable curiosity, an agile intellect, a pragmatic perspective, and an uncanny ability to gauge the global zeitgeist. These qualities are all brought to bear as Peters sets out to engage, enrage, and ultimately empower his readers, amid forces that are reshaping not only business but every aspect of human experience.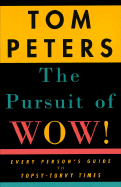 Available in: Paperback
dozen years ago, Peters and coauthor Robert Waterman woke up corporate America with In Search of Excellence. Once more the "unconventional" Peters stimulates corporate thought processes. Along with the best of his columns, Peters includes questions and rebuttals that come from readers and listeners, as well as his own candid responses. A "must" read for every business person.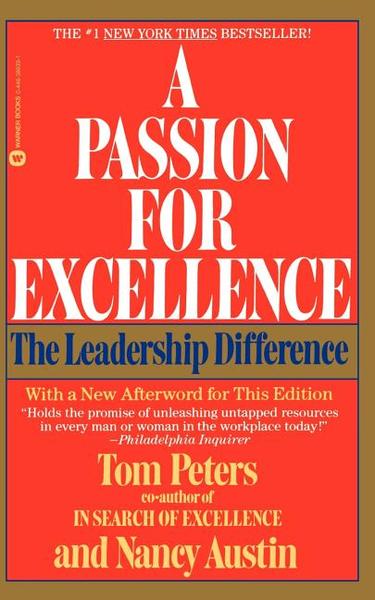 Available in: Paperback
No description provided