Chris Malone
Books by Chris Malone
Available in: Paperback
Just what every quilter has been waiting for. This collection of coordinating projects is exactly what is needed for fun & easy projects with applique. 24 projects all created with time and design in mind. Make any room your own personal style statement. Patterns are given on (1) 30" x 21" 1/1 insert provided in book. Tutorial Sidebars included in this book: *Raw-Edge Fusible Applique *Padded Applique *Making Yo-Yo's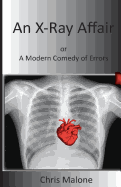 Available in: Paperback
Niall McFadden is a prosperous doctor, married and living a sedate life in the mid-west, but after years of mediocrity he covets a top job in an academic institution. Using guile and deception he reaches his goal, but he is quickly out of his depth, and his limited competence soon has disastrous consequences. A humorous exposure of the world of academic medicine, including Niall's adventures in extra-marital sex, fraud, misconduct and pure hubris.

Available in: Paperback
Create a quilted special holiday look in every room in the house. Put a little bit of holiday magic in every room. This collection of holiday whimsey is just what every quilter is looking for. Quick & Easy projects perfect for the home or gifts. Make the next Christmas season a quilted one! Tutorials include: Raw-Edge Fusible Applique Making YoYos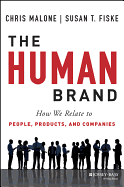 Available in: Hardcover
Why we choose companies and brands in the same way that we unconsciously perceive, judge, and behave toward one another
People everywhere describe their relationships with brands in a deeply personal way--we hate our banks, love our smartphones, and think the cable company is out to get us. What's actually going on in our brains when we make these judgments? Through original research, customer loyalty expert Chris Malone and top social psychologist Susan Fiske discovered that our perceptions arise from spontaneous judgments on warmth and competence, the same two factors that also determine our impressions of people. We see companies and brands the same way we automatically perceive, judge, and behave toward one another. As a result, to achieve sustained success, companies must forge genuine relationships with customers. And as customers, we have a right to expect relational accountability from the companies and brands we support.
Applies the social psychology concepts of -warmth- (what intentions others have toward us) and -competence- (how capable they are of carrying out those intentions) to the way we perceive and relate to companies and brands
Features in-depth analyses of companies such as Hershey's, Domino's, Lululemon, Zappos, Amazon, Chobani, Sprint, and more
Draws from original research, evaluating over 45 companies over the course of 10 separate studies
The Human Brand is essential reading for understanding how and why we make the choices we do, as well as what it takes for companies and brands to earn and keep our loyalty in the digital age.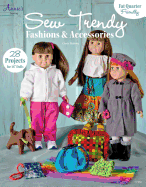 Available in: Paperback
Chris Malone hits the mark with these 28 trendy and fashionable designs for 18" dolls. Designs are fast and easy to make and are fat-quarter and scrap-friendly.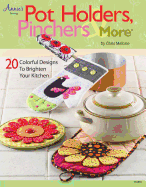 Available in: Paperback
With just small pieces of fabric, you can create beautiful sets of pot holders in no time. Great as gifts or to keep all for yourself, this variety of patterns will allow you to customize each project using your personal colour pallet.