Robin Sharma
Books by Robin Sharma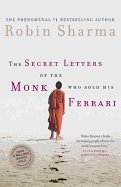 Available in: Paperback, Hardcover
From one of the most widely read authors in the world comes a story of breathtaking power and dazzling suspense about what it means to be fully alive
Jonathan Landry is a man in trouble. After a bizarre encounter with his lost relative Julian Mantle--a former high-powered courtroom lawyer who suddenly vanished into the Himalayas--Jonathan is compelled to travel across the planet to collect the life-saving letters that carry the extraordinary secrets that Julian discovered.
On a remarkable journey that includes visits to the sensual tango halls of Buenos Aires, the haunting catacombs of Paris, the gleaming towers of Shanghai and the mystical deserts of Sedona. The Secret Letters of the Monk Who Sold His Ferrari reveals astounding insights on reclaiming your personal power, being true to yourself and fearlessly living your dreams.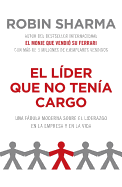 Available in: Paperback
No importa el lugar que ocupes en tu trabajo o cuales sean tus circunstancias personales. Lo fundamental es que tienes capacidad para demostrar que eres un lider. Estes donde estes en tu profesion o en tu vida, siempre debes dar el maximo. Este libro te ensenara a apoderarte de esta fuerza extraordinaria a la vez que transformas tu vida y el mundo a tu alrededor.
Robin Sharma ha compartido durante mas de quince anos su formula para el exito con las empresas lideres del Fortune 500 y personajes destacados en todo el mundo, una receta que le ha convertido en uno de los asesores de liderazgo mas solicitados al nivel internacional. Ahora, por primera vez, Sharma comparte sus conocimientos excepcionales con todos sus lectores. Siguiendo sus consejos podras realizarte como el mejor en tu campo a la vez que contribuiras con tu talento a que tu empresa alcance las metas mas altas, algo esencial en los tiempos turbulentos que estamos viviendo.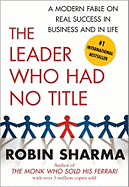 Available in: Paperback, Hardcover
From the author of "The Monk Who Sold His Ferrari" comes an inspiring parableabout the skills needed to excel in career and life.