Linda Sue Park
Books by Linda Sue Park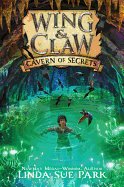 Available in: Hardcover
Hoping to return home after a winter in the Sudden Mountains so he can join his parents in the fight against the evil Chancellor, Raffa must use his apothecary skills while enlisting the help of human and animal friends to survive the journey.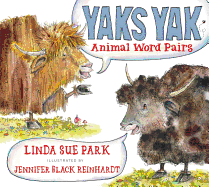 Available in: Hardcover
In a funny and informative picture book, Newbery medalist Linda Sue Park and artist Jennifer Black Reinhardt roll out an entertaining survey of animals whose names are also verbs--in scenes where yaks yak, slugs slug slugs, rams ram, and kids kid.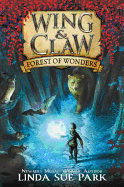 Available in: Hardcover
When Raffa makes a cure from a rare crimson vine he finds deep in the forbidden forest, the bat he saves transforms into something much more.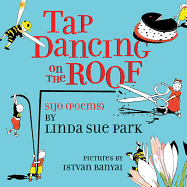 Available in: Paperback
A book of irresistible and deceptively simple sijo poems that illuminate the funny, unexpected, amazing aspects of the everyday--of breakfast, thunder and lightning, houseplants, tennis, freshly laundered socks.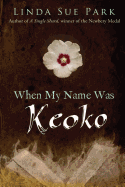 Available in: Paperback
A stirring novel of South Korea during World War II where a family must secretly protect their flag, their folktales, and their Korean culture from the watchful eye of the Japanese occupation, written by a Newbery Medalist ("A Single Shard").
Available in: Hardcover
From two extraordinary talents, a beautifully crafted picture book for the Christmas season.
The three wise men, or the three kings, are familiar figures in the Christmas tradition. Newbery medalist Linda Sue Park has taken the brief biblical references to the three as the starting point for a new story. In it we meet a boy who is learning his father s trade; a man who gathers resin from certain trees; a merchant in the marketplace; and three strangers in brightly colored robes who are shopping for a gift for a baby. Illustrated by Bagram Ibatoulline with exquisite paintings, this simple, moving tale of ordinary people involved in an extraordinary event brings new resonance to the well-known gift list of gold, frankincense, and myrrh. "Includes an author s note.""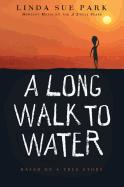 Available in: Paperback, Hardcover
From a Newbery Medalist ("A Single Shard") comes a mesmerizing novel based on a true story. "A Long Walk to Water" begins as two stories, told in alternating sections, about a girl in Sudan in 2008 and a boy in Sudan in 1985.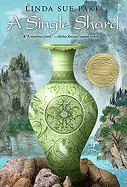 Available in: Paperback
In this Newbery Medal-winning book set in 12th century Korea, Tree-ear, a 13-year-old orphan, lives under a bridge in Ch'ulp'o, a potters' village famed for delicate celadon ware. He has become fascinated with the potter's craft; he wants nothing more than to watch master potter Min at work, and he dreams of making a pot of his own someday. When Min takes Tree-ear on as his helper, Tree-ear is elated until he finds obstacles in his path: the backbreaking labor of digging and hauling clay, Min's irascible temper, and his own ignorance. But Tree-ear is determined to prove himself even if it means taking a long, solitary journey on foot to present Min's work in the hope of a royal commission . . . even if it means arriving at the royal court with nothing to show but a single celadon shard.