Larry Weber
Books by Larry Weber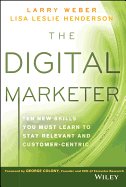 Available in: Hardcover
Big data. Digital loyalty programs. Predictive analytics. Contextualized content. Are you ready?
These are just a few of the newest trends in digital marketing that are part of our everyday world. In "The Digital Marketer: Ten New Skills You Must Learn to Stay Relevant and Customer-Centric," digital marketing guru Larry Weber and business writer and consultant Lisa Leslie Henderson explain the latest digital tools and trends used in today's marketing initiatives. The Digital Marketer explains: The ins and outs of this brave new world of digital marketing The specific techniques needed to achieve high customer engagement The modern innovations that help you outperform the competition The best targeting and positioning practices for today's digital era How customer insights derived from big and small data and analytics, combined with software, design, and creativity can create the customer experience differential
With the authors' decades of combined experience filling its pages, "The Digital Marketer" gives every marketer the tools they need to reinvent their marketing function and business practices. It helps businesses learn to adapt to a customer-centric era and teaches specific techniques for engaging customers effectively through technology. The book is an essential read for businesses of all sizes wanting to learn how to engage with customers in meaningful, profitable, and mutually beneficial ways.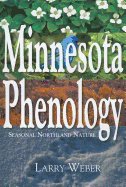 Available in: Paperback
Which spider spits venom and sticky threads? Why don't Northerners need to fear the Black Widow? These answers and more are found in Spiders of the North Woods. The easy-to-follow format makes field identification of 135 species simple and fun.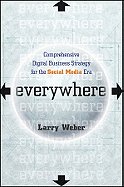 Available in: Hardcover
Put digital business strategy at the center of your business
Welcome to the social media age. Although its impact was first felt in the marketing department, the social web is spreading across all business functions, impacting the way they communicate, operate, organize, and create value. A comprehensive digital strategy is essential for businesses hoping to build this new form of competitive advantage.
"Everywhere" explains how to put your digital strategy at the center of how your organization communicates, operates, organizes itself, and creates value. Develop a comprehensive digital strategy for your organization Put your online business strategy at the center of your customer's experience, and at the heart of everything you do Larry Weber's W2 Group is helping companies like Sony, IBM, Harvard Pilgrim Health Care, and the government of Rwanda, craft new online business strategies
The Web is not just another marketing channel. Put social media, email, Web, and other digital interactions "Everywhere" in your business, and make digital business strategy the heart of your thriving enterprise.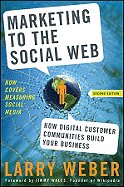 Available in: Hardcover
An updated and expanded "Second Edition" of the popular guide to social media for the business community
Marketers must look to the Web for new ways of finding customers and communicating "with" them, rather than "at" them. From Facebook and YouTube to blogs and "Twitter-ing," social media on the Internet is the most promising new way to reach customers. "Marketing to the Social Web, Second Edition" helps marketers and their companies understand how to engage customers, build customer communities, and maximize profits in a time of marketing confusion. Author and social media guru Larry Weber describes newly available tools and platforms, and shows you how to apply them to see immediate results and growth.
Rather than broadcast messages to audiences, savvy marketers should encourage participation in social networks to which people want to belong, where dialogue with customers, and between customers, can flourish. in Networking sites like MySpace, Facebook, and even Flickr are the perfect forums for this dialog; this book shows you how to tap into this new media.
In addition to the tools and tactics that made "Marketing to the Social Web" a critical hit among marketers, this second edition includes three entirely new chapters that cover recent changes in the field. These new chapters describe how Facebook will monetize its business and one day surpass Google; how companies can measure the influence and effectiveness of their social media campaigns; and how marketing to mobile social media will grow into an effective practice in the near future.
Marketing must reach out into new forms, media, and models. "Marketing to the Social Web, Second Edition" presents an exceptional opportunity to use these new tools and models to reach new markets, even in today's fragmented media environment.
Larry Weber has spent the last three decades building global communications companies, including Weber Shandwick Worldwide and the W2 Group. He is also the founder and Chairman of the Massachusetts Innovation and Technology Exchange, the nation's largest interactive advocate association.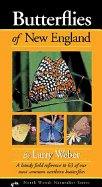 Available in: Paperback
This is your guide to more than 60 common butterflies of New England. Book features include easy-to-use red bar phenograms, a phenology flight chart, habitat guide and binocular buying guide. The innovative format makes field identification a snap!