Jay Levinson
Books by Jay Levinson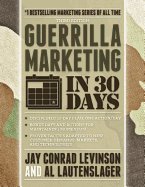 Available in: Paperback
Updated with fresh examples, the latest techniques and trends, new success stories, and fresh, practical marketing habits for today's aspiring guerrillas, this new edition provides marketers with the latest guerrilla marketing tools and tactics. In just 30 chapters and 30 days, famous marketers Jay Conrad Levinson and Al Lautenslager show eager entrepreneurs how to zero in on their marketing goals and maximize their profits. New marketers learn from updated real-life examples and success stories and proven fundamental concepts, and use daily exercises to take their marketing to the next level -- ultimately increasing profits, cutting costs, and gaining new customers. Topics detailed in this new edition include proximity marketing, thought leadership, integration of online and offline marketing, speaking and events, direct email, personalization, and implementation. With every step, Levinson and Lautenslager provide thorough action plans to help aspiring guerrillas stay on track, leaving no excuse for anything but success.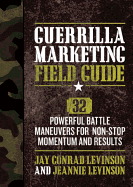 Available in: Paperback
Build marketing momentum, outsmart your competitors, and win the long-term war for mindshare and sales in 30 maneuvers--all inside, battle-tested, and ready to employ. The Father of Guerrilla Marketing, Jay Conrad Levinson, and Jeannie Levinson, President of Guerrilla Marketing International, deliver a no-nonsense, take-no-prisoners plan to producing immediate marketing results without consuming your cash or wasting your time. From delivering a powerhouse elevator pitch to mastering media, each maneuver is a marketing mission accomplished.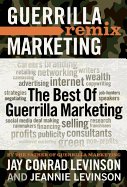 Available in: Paperback

Reconnecting with such authors as Seth Godin from Guerrilla Marketing Handbook, The Father of Guerrilla Marketing, Jay Conrad Levinson, and co-author Jeannie Levinson, present fans and new guerrillas with the first book to deliver the best of Guerrilla Marketing--a combination of the latest secrets, strategies, tactics, and tools from more than 25 top selling Guerrilla Marketing books. Learn how to reshape your approach to branding, advertising, social media, networking and more--ultimately, making more money, while spending less.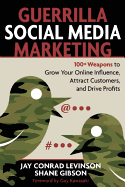 Available in: Paperback
Equipping you with action plans, implementation steps and more than 100 marketing weapons, Jay Conrad Levinson, The Father of Guerrilla Marketing, and social media expert Shane Gibson teach you how to combine the timeless principles of guerrilla marketing with the latest social media applications and networks. Discarding overwhelming statistics, buzzwords and acronyms, Levinson and Gibson provide a step-by-step social media attack plan. Following their take-no-prisoners guerilla approach, you ll learn how to identify unconventional social media opportunities, engage customers, motivate action, and capture profits away from your competitors. Includes: 19 secrets every guerrilla social media marketer needs to know The Guerrilla Social Media Toolkit The Seven-Sentence Social Media Attack Plan 22-point social site and blog checklist 20 types of ROI Free guerrilla intelligence tools Future social media weapons that are worth knowing about And more! This is THE social media guerrilla's go-to guidelearn how to employ a social media plan that earns attentionand profits!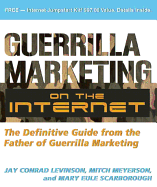 Available in: Paperback
No description provided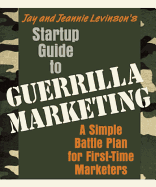 Available in: Paperback
Jay Conrad Levinson, the father of guerrilla marketing, and Jeannie Levinson have teamed up to produce a beginner-oriented guide that shows readers how to get started with guerrilla marketing.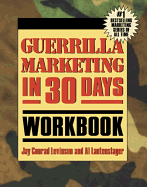 Available in: Paperback
Internationally renowned marketing expert Jay Conrad Levinson and co-author Al Lautenslager offer a hands-on workbook in the famed Guerrilla Marketing series. Designed for use either as a stand-alone tool or as a supplement to Guerilla Marketing in 30 Days, this interactive workbook provides practical exercises that deliver a customized, action-oriented marketing plan. Easy to use, the workbook is completely page driven. Specific components of a marketing plan are produced upon completion of each exercise.