Steven J Stein
Books by Steven J Stein

Available in: Hardcover
Knowledge is power. This book will provide you with knowledge about essential skills you use every day at your workplace, with your colleagues, with your clients and at home with your family.
EQ: Maximize Your Emotional Intelligence
is your key to unlock career and personal success.
When people better understand themselves and others, they're able to do better work, they're happier doing it, and they're able to foster more winning outcomes in the workplace. As such, the emotionally intelligent person makes a superior customer service representative, deal-closer, team leader, team player and manager. The emotionally intelligent person handles stress more easily; makes decisions quickly and capably; is goal oriented; manages their emotions well; and can adapt to and manage change.
How is this achieved? With the easy-to-use self-assessment tool in this book, you can determine what your strengths and weaknesses are in terms of your emotional skills makeup. Simply go online to access the Emotional Intelligence Skills Assessment (EISA) using the code in the book. Answer the questions and in minutes you will receive a report that will show you what your strengths and weaknesses are in the critical 5 Factors that comprise emotional intelligence.
Based on your scores in the 5 factors--1) Perceiving, 2) Managing, 3) Decision Making, 4) Achieving, and 5) Influencing-you'll be able to begin developing your strengths in appropriate core areas through the strategies and tips provided in the book.
Informative, entertaining and loaded with true stories of those who have succeeded beyond their wildest dreams and others who, while equally skilled have not met with success, EQ: Maximize Your Emotional Intelligence holds the promise of a more fulfilled, rewarding and fun life. Open this book and you will open the door on a new future.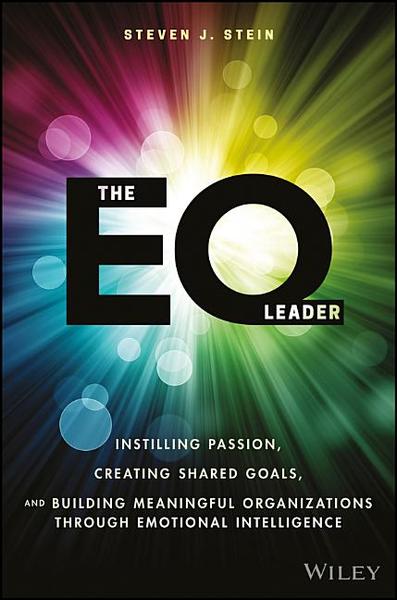 Available in: Hardcover
A roadmap to success for tomorrow's leaders
The EQ Leader provides an evidence-based model for exceptional leadership, and a four-pillar roadmap for real-world practice. Data collected from thousands of the world's best leaders--and their subordinates--reveals the keys to success: authenticity, coaching, insight, and innovation. By incorporating these methods into their everyday workflow, these leaders have propelled their teams to heights great enough to highlight the divide between successful and not-so-successful leadership. This book shows you how to put these key factors to work in your own practice, with clear examples and concrete steps for improving skills and competencies. New data from the author's own research into executive functioning describes the neurological aspects of leadership, and a deep look at the leaders of tomorrow delves into the fundamental differences that set them apart--and fuel their achievement.
Leadership is changing, both in look and practice; strictly authoritative approaches are quickly losing ground as today's workers discover the power of collaboration and the importance of interpersonal awareness. This book provides step-by-step guidance for leading from within this space, with evidence-based approaches for success.
Lead authentically to inspire and motivate others
Support employee's needs and nurture development
Communicate with purpose, meaning, and vision
Foster ingenuity, imagination, and autonomous thinking
An organization's success rests on the backs of its leadership. At all levels, true leadership is about much more than management and task distribution--it's about commitment, collaboration, nurturing talent, developing skills, fostering relationships, and so much more. The EQ Leader integrates the essential factors of successful leadership into a concrete blueprint for the future's leaders.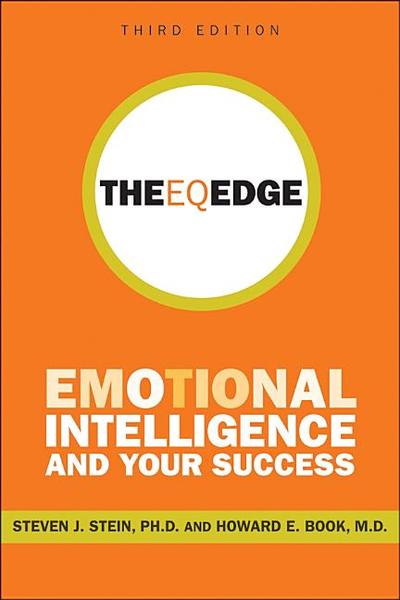 Available in: Paperback
REVISED AND UPDAT ED WITH NEW RESEARCH INTO EQ AND PERSONAL ANDCAREER SUCCESS
What is the formula for success at your job? As a spouse? Aparent? A Little League baseball coach or behind the bench of aminor hockey team?
What does it take to get ahead? To separate yourself from thecompetition? To lead a less stressful and happier existence? To befulfilled in personal and professional pursuits?
What is the most important dynamic of your makeup? Is it your A)intelligence quotient? or B) emotional quotient?
If you picked "A," you are partly correct. Your intelligencequotient can be a predictor of things such as academic achievement.But your IQ is fixed and unchangeable. The real key to personal andprofessional growth is your emotional intelligence quotient, whichyou can nurture and develop by learning more about EQ from theinternational bestseller The EQ Edge.
Authors Steven J. Stein and Howard E. Book show you how thedynamic of emotional intelligence works. By understanding EQ, youcan build more meaningful relationships, boost your confidence andoptimism, and respond to challenges with enthusiasm-all of whichare essential ingredients of success.
The EQ Edge offers fascinating-and sometimessurprising-insights into what it takes to be a top law-enforcementofficer, lawyer, school principal, student, doctor, dentist or CEO.You will learn what the top EQ factors are across many differentkinds of jobs, from business managers and customer servicerepresentatives to HR professionals and public servants.
The EQ Edge will help you determine which personnel arethe right fit for job opportunities and who among your staff arethe most promising leaders and drivers of your business. Andbecause all of us have other roles-parent, spouse, caregiver toaging parents, neighbor, friend-The EQ Edge also describeshow everyone can be more successful in these relationships.
"Finally, a practical and usable guide to what emotionalintelligence is all about. This book peels the onion on what EQreally is and teaches the reader to assess their own EQ and how toincrease it. This is the holy grail for careersuccess."--Michael Feiner, Professor, Columbia GraduateSchool of Business and author of The Feiner Points ofLeadership