Tahl Raz
Books by Tahl Raz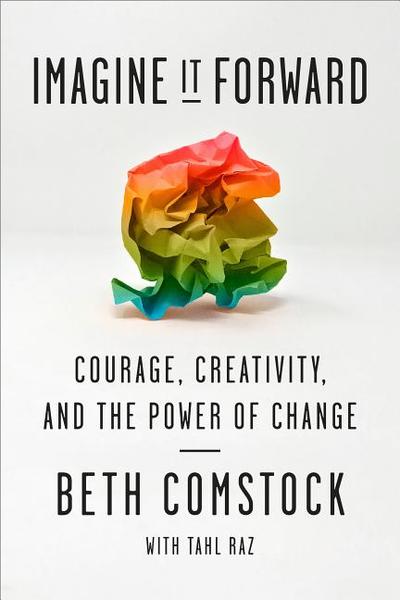 Available in: Hardcover
FROM ONE OF TODAY'S FOREMOST INNOVATION LEADERS, AN INSPIRING, PERSONAL APPROACH TO MASTERING CHANGE IN THE FACE OF UNCERTAINTY. NAMED A 2018 BEST BUSINESS BOOK PICK BY FAST COMPANY AND WIRED UK. Confronting change is incredibly hard, both organizationally and personally. People become resistant. They are afraid. Yet the pace of change in our world will never be slower than it is right now, says Beth Comstock, the former Vice Chair and head of marketing and innovation at GE. Imagine It Forward is an inspiring, fresh, candid, and deeply personal book about how to grapple with the challenges to change we face every day. It is a different kind of narrative, a big picture book that combines Comstock's personal story in leading change with vital lessons on overcoming the inevitable roadblocks. One of the most successful women in business, Comstock shares her own transformation story from introverted publicist to GE's first woman Vice Chair, and her hard-won lessons in shifting GE, a 125 year old American institution, toward a new digital future and a more innovative culture.
As the woman who initiated GE's Ecomagination clean-energy and its (and NBC's) digital transformations, Comstock challenged a global organization to not wait for perfection, but to seek out emerging trends, embrace smart risks and test ideas boldly, and often. She shows how each one of us can become a "change maker" by leading with imagination. "Ideas are rarely the problem," writes Comstock. "What holds all of us back, really--is fear. It's the attachment to the old, to 'What We Know.'" As Comstock makes clear, transforming the mindset and culture of a company is messy. There is no easy checklist. It is fraught with uncertainty, tension and too often failure. It calls for the courage to defy convention, go around corporate gatekeepers when necessary, and reinvent what is possible. For all those looking to spearhead change in their companies and careers, and reinvent "the way things are done," Imagine It Forward masterfully points the way.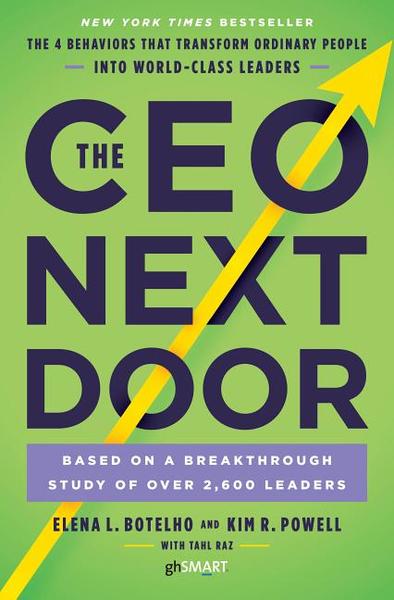 Available in: Hardcover
NEW YORK TIMES AND WALL STREET JOURNAL BESTSELLER - Winner of CMI Management Book of the Year 2019 Based on an in-depth analysis of over 2,600 leaders drawn from a database of more than 17,000 CEOs and C-suite executives, as well 13,000 hours of interviews, and two decades of experience advising CEOs and executive boards, Elena L. Botelho and Kim R. Powell overturn the myths about what it takes to get to the top and succeed. Their groundbreaking research was the featured cover story in the May-June 2017 issue of Harvard Business Review. It reveals the common attributes and counterintuitive choices that set apart successful CEOs--lessons that we can apply to our own careers. Much of what we hear about who gets to the top, and how, is wrong. Those who become chief executives set their sights on the C-suite at an early age. In fact, over 70 percent of the CEOs didn't have designs on the corner office until later in their careers. You must graduate from an elite college. In fact, only 7 percent of CEOs in the dataset are Ivy League graduates--and 8 percent didn't graduate from college at all. To become a CEO you need a flawless résumé. The reality: 45 percent of CEO candidates had at least one major career blowup. What those who reach the top do share are four key behaviors that anyone can master: they are decisive; they are reliable, delivering what they promised when the promise it, without exception; they adapt boldly, and they engage with stakeholders without shying away from conflict. Based on this breakthrough study of the most successful people in business, Botelho and Powell offer career advice for everyone who aspires to get ahead. Based on research insights illustrated by real life stories from CEOs and boardrooms, they tell us how to: - Fast-track our career by deploying the career catapults used by those who get to the top quickly - Overcome the hidden handicaps to getting the job we want. - Avoid the 5 hazards that most commonly derail those promoted into a new role. For everyone who aspires to rise up through the organization and achieve their full potential, The CEO Next Door is an essential guide.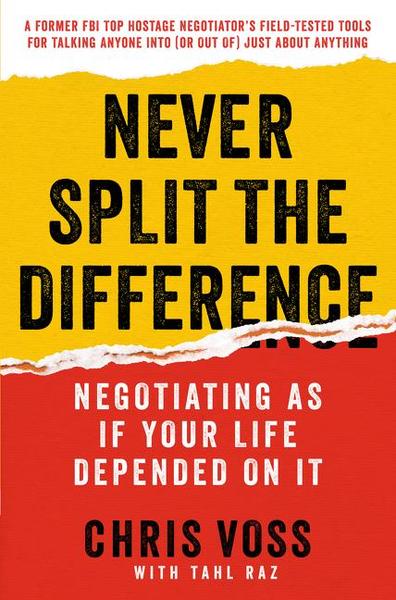 Available in: Hardcover
"A former international hostage negotiator for the FBI offers a new, field-tested approach to high-stakes negotiations-- whether in the boardroom or at home"--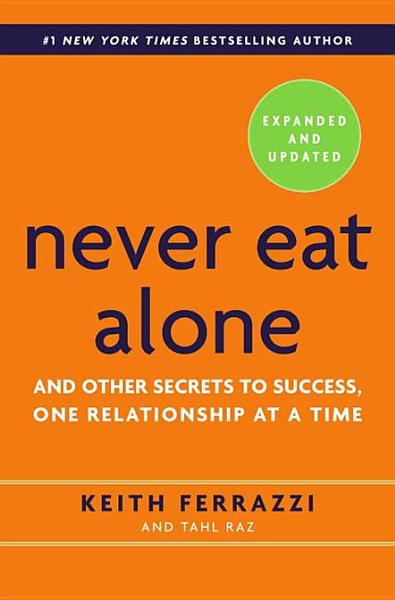 Available in: Hardcover
The bestselling business classic on the power of relationships, updated with in-depth advice for making connections in the digital world. Do you want to get ahead in life? Climb the ladder to personal success? The secret, master networker Keith Ferrazzi claims, is in reaching out to other people. As Ferrazzi discovered in early life, what distinguishes highly successful people from everyone else is the way they use the power of relationships--so that everyone wins.
In Never Eat Alone, Ferrazzi lays out the specific steps--and inner mindset--he uses to reach out to connect with the thousands of colleagues, friends, and associates on his contacts list, people he has helped and who have helped him. And in the time since Never Eat Alone was published in 2005, the rise of social media and new, collaborative management styles have only made Ferrazzi's advice more essential for anyone hoping to get ahead in business. The son of a small-town steelworker and a cleaning lady, Ferrazzi first used his remarkable ability to connect with others to pave the way to Yale, a Harvard M.B.A., and several top executive posts. Not yet out of his thirties, he developed a network of relationships that stretched from Washington's corridors of power to Hollywood's A-list, leading to him being named one of Crain's 40 Under 40 and selected as a Global Leader for Tomorrow by the Davos World Economic Forum. Ferrazzi's form of connecting to the world around him is based on generosity, helping friends connect with other friends. Ferrazzi distinguishes genuine relationship-building from the crude, desperate glad-handing usually associated with "networking." He then distills his system of reaching out to people into practical, proven principles. Among them: Don't keep score: It's never simply about getting what you want. It's about getting what you want and making sure that the people who are important to you get what they want, too.
"Ping" constantly: The ins and outs of reaching out to those in your circle of contacts all the time--not just when you need something.
Never Eat Alone: The dynamics of status are the same whether you're working at a corporation or attending a social event--"invisibility" is a fate worse than failure.
Become the "King of Content" How to use social media sites like LinkedIn, Twitter, and Facebook to make meaningful connections, spark engagement, and curate a network of people who can help you with your interests and goals. In the course of this book, Ferrazzi outlines the timeless strategies shared by the world's most connected individuals, from Winston Churchill to Bill Clinton, Vernon Jordan to the Dalai Lama. Chock-full of specific advice on handling rejection, getting past gatekeepers, becoming a "conference commando," and more, this new edition of Never Eat Alone will remain a classic alongside alongside How to Win Friends and Influence People for years to come.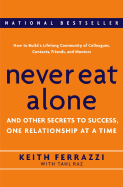 Available in: Hardcover
YaYa CEO Ferrazzi works with "Inc." writer Raz to explain the guiding principles he has mastered over a lifetime of reaching out to explain what it takes to build the kind of lasting, mutually beneficial relationships that lead to professional and personal success.