Scott Steinberg
Books by Scott Steinberg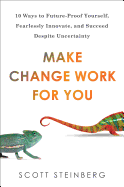 Available in: Paperback, Hardcover
Finding the courage to embrace change and take chances is the only way to succeed.
Business, culture, and competitive landscapes have fundamentally changed, but basic principles and best practices for succeeding and future-proofing both yourself and your organization haven't. With a mix of compelling stories, research from the social sciences and psychology, and real-world insights, " Make Change Work for You "shows how to reignite your career, rekindle creativity, and fearlessly innovate your way to success by providing the tools needed to master uncertainty and conquer every challenge in life or business.
"Make Change Work for You" opens with a comprehensive overview of the most common factors that lead to self-defeating behaviors, including fear of failure, embarrassment, underperformance, rejection, confrontation, isolation, and change itself.
Using a simple, four-part model, Steinberg helps you understand and better respond to the challenges that change can bring:
Focus: Define the problem and come to understand it objectively.
Engage Interact with the challenge and try a range of solutions.
Assess Review the response(s) generated by your tactics.
React Adjust your strategy accordingly.
And finally, the book shows how to develop the vital personal and professional skills required to triumph in the new normal by understanding and engaging in the 10 new habits that highly successful people share:
1. Play the Odds
2. Embrace Tomorrow Today
3. Seek Constant Motion
4. Lead, Don t Follow
5. Never Stop Learning
6. Create Competitive Advantage
7. Connect the Dots
8. Pick Your Battles
9. Set and Align Your Priorities
10. Always Create Value"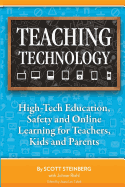 Available in: Paperback
GIVE EDUCATION AND LEARNING A HIGH-TECH UPGRADE! Connected devices and solutions have transformed education today. In Teaching Technology, the first training guide for tomorrow's educator, you'll discover a complete range of activities and workshops for integrating technology into the modern classroom and household. Suitable for grades K-12, tweens, teens, college and beyond, it offers a full set of tools for teaching online safety, privacy and positive high-tech usage. Featured programs cover: Internet Access & Online Safety Apps, Software & Web Services Social Media & Social Networks Computer Use & Screen Time Responsibility & Digital Citizenship Letting you craft engaging classroom programs, Teaching Technology is a must-read for those hoping to bridge the generation gap. High-Tech Classroom Activities for All Ages Lesson Planning Tools: K-12 + College Best Sites, Services & Tools Expert Guides: Social Media, Safety & More Workbooks: Communications and Privacy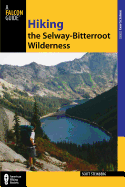 Available in: Paperback
Lace up your boots and sample more than 600 miles of hiking trails through the approximately 1,240,681 acres of rugged Idaho and Montana backcountry.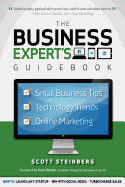 Available in: Paperback
From smartphone apps to tablet PCs and social networks, any business can use technology to increase ROI and boost productivity without sacrificing quality or customer service. A complete guide with hints, tips and advice for modern executives of all experience levels, small business expert and entrepreneur Scott Steinberg reveals how to tap their power within. From marketing and management to leadership, advertising and public relations, learn how to slash costs and maximize productivity using today's latest high-tech innovations. Every business - and business plan - can profit from keeping up with IT advances. Join us as we reveal how to give yours an upgrade. Includes: Best Business Apps, Gadgets, Online Services - Social Media Secrets: Facebook, Twitter, Google+ - Advertising and PR on Any Budget - Online Marketing and SEO - IT Security Tips - How to Start Any Business Overnight "The one book every entrepreneur should keep handy." Gary Shapiro, CEO, Consumer Electronics Association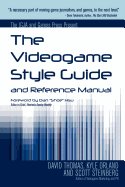 Available in: Paperback
Journalists, stop playing guessing games! Inside the answers to your most pressing questions await: Videogame, one word or two? Xbox, XBox or X-box? What defines a good game review? Fitting neatly between The AP Stylebook and Wired Style, The Videogame Style Guide and Reference Manual is the ultimate resource for game journalists and the first volume to definitively catalogue the breathtaking multibillion-dollar game industry from A to Z. Includes official International Game Journalists Association rules for grammar, spelling, usage, capitalization and abbreviations, plus proven tips and guidelines for producing polished, professional prose about the world's most exciting entertainment biz. Exploring the field from yesterday's humble origins to tomorrow's hottest trends, The Videogame Style Guide and Reference Manual contains all the tools you need to realize a distinguished career in game journalism.