Michael A Stelzner
Books by Michael A Stelzner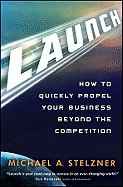 Available in: Hardcover
If you've been let down by the undelivered promises of marketing, this book is for you. "Launch" reveals a new way to grow your business that involves focusing on the needs of others, giving gifts, working with outsiders, and restraining your marketing messages. These principles are precisely the opposite of traditional marketing. Yet they work. And they are the future. If you follow the formula outlined in this book, you can attract countless customers and prospects, resulting in amazing business growth.
This book will show you how to:
* Create highly sharable content that meets people's needs
* Identify and work with outside experts, many of whom will gladly promote your content
* Attract and retain raving fans that will help your business grow
* Creatively market and sell to people who will gladly purchase your products and services
"Launch" isn't like other marketing books. Rather than making keen observations about others who've achieved success, the ideas and principles in this book were developed, refined, and practiced by the author to great success. Pick up a copy for yourself and one for a friend.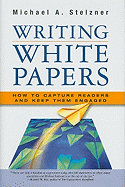 Available in: Hardcover
The white paper is a crossbreed of a magazine article and a brochure. White paper guru Michael Stelzner reveals his secrets for creating compelling white papers that attract readers in droves. The first of its kind, Writing White Papers provides critical how-to details for every step of any white paper project-from performing the needs assessment to attracting prospects with creative marketing tactics. With this book, you will learn to: * Create outlines that work * Master interviewing techniques * Focus content on your readers * Inject persuasion into your paper * Quickly find research data * Write the core parts for any white paper * Craft compelling titles * Apply proven marketing techniques Whether you have been tasked to write a white paper for your company, are a freelance writer wanting to grow your practice or a student seeking to master the art of writing white papers, this book will be your priceless guide.