Tony Robbins
Books by Tony Robbins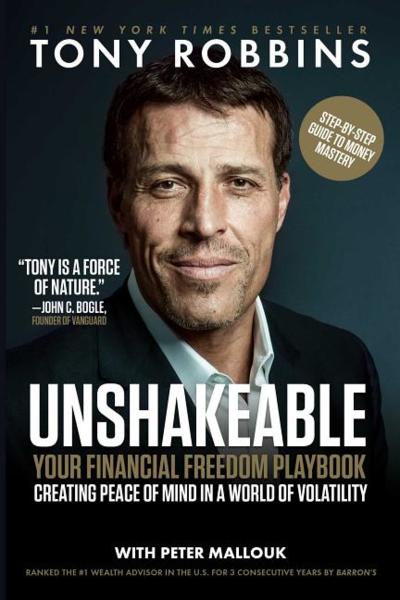 Available in: Paperback
After interviewing fifty of the world's greatest financial minds and penning the #1 New York Times bestseller Money: Master the Game, Tony Robbins returns with a step-by-step playbook, taking you on a journey to transform your financial life and accelerate your path to financial freedom. No matter your salary, your stage of life, or when you started, this book will provide the tools to help you achieve your financial goals more rapidly than you ever thought possible. Robbins, who has coached more than fifty million people from 100 countries, is the world's #1 life and business strategist. In this book, he teams up with Peter Mallouk, the only man in history to be ranked the #1 financial advisor in the US for three consecutive years by Barron's. Together they reveal how to become unshakeable--someone who can not only maintain true peace of mind in a world of immense uncertainty, economic volatility, and unprecedented change, but who can profit from the fear that immobilizes so many. In these pages, through plain English and inspiring stories, you'll discover... -How to put together a simple, actionable plan that will deliver true financial freedom.
-Strategies from the world's top investors on how to protect yourself and your family and maximize profit from the inevitable crashes and corrections to come.
-How a few simple steps can add a decade or more of additional retirement income by discovering what your 401(k) provider doesn't want you to know.
-The core four principles that most of the world's greatest financial minds utilize so that you can maximize upside and minimize downside.
-The fastest way to put money back in your pocket: uncover the hidden fees and half truths of Wall Street--how the biggest firms keep you overpaying for underperformance.
-Master the mindset of true wealth and experience the fulfillment you deserve today.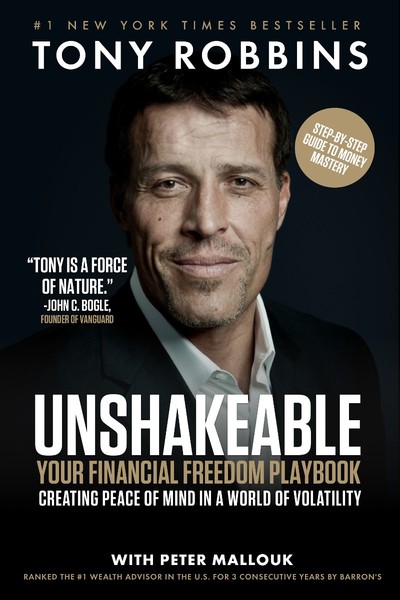 Available in: Paperback, Hardcover
Guides readers on the path to financial freedom, discussing how to not only weather but gain from fluctuations in the stock market, how to get more out of a 401k, and how to avoid paying hidden fees.
Available in: Paperback
"Bibliography found online at tonyrobbins.com/masterthegame"--Page [643].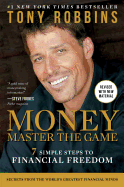 Available in: Hardcover
Based on extensive research and one-on-one interviews with more than 50 of the most legendary financial experts in the world--from Carl Icahn and Warren Buffett to Ray Dalio and Steve Forbes--Tony Robbins has created a 7-step blueprint that readers can use to put themselves in control of their financial future. Bibliography may be found online.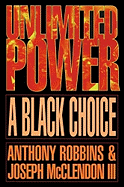 Available in: Paperback
Robbins and McClendon here provide the inspiration and tools to help African American readers overcome any societal/personal roadblocks and cultural conditioning that might keep them from enjoying the life of their dreams. Step by step, Robbins and McClendon show how to reprogram the mind in minutes to eliminate fears and phobias, fuel the body with renewed health and energy, dramatically improve relationships, and become a persuasive communicator. Employing the techniques of Neuro-Linguistic Programming, a science of personal achievement, readers learn the seven lies of success, how to duplicate the success of others, the five keys to wealth and happiness, how to determine one's values, and how to resolve internal conflicts that are the source of self-sabotage and other destructive behavior. Unlimited Power: A Black Choice also contains a revolutionary fitness program for the mind that enables readers to discover what they really want, and shows them how to achieve it. With Unlimited Power: A Black Choice, Anthony Robbins and Joseph McClendon III have written a unique and dynamic book that will provide African Americans with a program for super success in all aspects of their lives.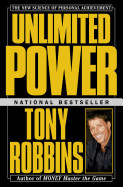 Available in: Paperback
Anthony Robbins, whose seminars of transforming power have made him an international celebrity on network television and in magazines and newspapers, shows readers how to achieve super success in all areas of their personal and professional lives. "A must for anyone committed to personal excellence".--Ken Blanchard, coauthor, "One Minute Manager".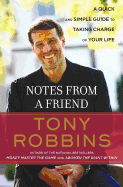 Available in: Paperback
This appealing "small package", based on Robbins' Awaken the Giant Within and Unlimited Power, is filled with all the good things that have made him a favorite among readers. Using his own rags-to-riches story and anecdotes about people who share his positive approach to life, Robbins introduces an easy-to-follow plan for taking control of one's life.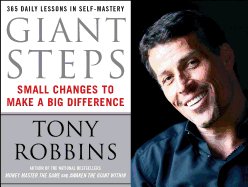 Available in: Paperback
From a #1 national bestselling author comes the motivational guide of the year. Based on his phenomenal bestseller Awaken the Giant Within, Anthony Robbins offers readers the encouragement they need to take control of their lives and harness the forces that shape their destiny. An engaging collection written in an easy-to-read, easy-to-use daily format.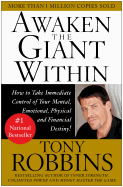 Available in: Paperback
The creator of acclaimed personal achievement programs and the author of the bestselling Unlimited Power reveals the proven steps to self-mastery. Robbins shares the secrets of his exclusive "Date with Destiny" seminars, describing how unconscious beliefs control our behavior and how we can make immediate changes to accomplish our goals. Charts and graphs.