Michael Farris Smith
Books by Michael Farris Smith
Available in: Hardcover
"For eleven years the clock has been ticking for Russell Gaines as he sits in Parchman Penitentiary in the Mississippi Delta. His sentence is now up, and he believes his debt has been paid. But when he returns home, he soon discovers that revenge lives and breathes all around him"--Dust jacket flap.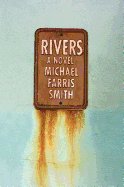 Available in: Hardcover
"Following years of catastrophic hurricanes, the Gulf Coast--stretching from the Florida panhandle to the western Louisiana border--has been brought to its knees. The region is so punished and depleted that the government has drawn a new boundary ninety miles north of the coastline. Life below the Line offers no services, no electricity, and no resources, and those who stay behind live by their own rules. Cohen is one who stayed"--Dust jacket flap.